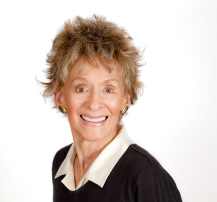 I recently asked a book coach if she would like to write an article for the Put Old on Hold Journal. I thought it could be helpful to writers who were considering entering the Agelessauthors.net contest. I also thought that perhaps authors needing some editorial assistance might want to consult with her about her services.
She declined my invitation with, "Seniors are not my demographic. They don't want to pay for anything."
If it is true that seniors "don't want to pay for anything", one reason is that many retirees have barely enough to live on and those retirees doing "okay" are reluctant to spend any more of their money than necessary because they fear outliving what they have, or not having enough for an emergency.
Many retirees strapped for funds could still work in some capacity but refuse to consider employment because they believe "I've worked all my life and deserve my retirement and there is no way I'm going to work again." I remember being told that by a 60-ish retired engineer who clipped coupons while waiting for his prescription, and then, complained about the amount of his co-pay. Judging by medications he was taking, his health issues appeared to be minimal and was probably capable of some type of employment. The sad thing is that his thinking is not unusual.  Often, it's a status thing.  Not working is thought to elevate social standing among retired peers. Employment might take him out of the social activities loop, and he could be ostracized. I lived in an adult community for a short period of time where my husband and I were singled out as "That couple that still works."
The "I've worked all my life and deserve my retirement" declaration is part of the "senior entitlement syndrome" that starts in earnest close to retirement age when feelings of burn out start to surface and health issues begin to appear.
The entitlement mindset is aided and abetted by a cultural understanding that when you get to a certain age you are entitled not only to your Social Security checks but to perks such as senior discounts and a variety of government and community services. Once an individual accepts and internalizes "I am a senior", thinking becomes infused with a general sense of "I deserve" because I'm a senior" and cultural norms give assurance  that such thinking is correct. However, the mental and physical decline that follow a dependent "I deserve" mindset is rarely taken into consideration. Thinking gradually turns inward on "me" — what I need, what I want, how and where can I get it. Because of my age, I deserve it.
Here's an example of entitlement thinking: Years ago during a flu scare, vaccine was in short supply. I got a call at the pharmacy from a senior who was unhappy about having to wait for her shot. I explained to her that vaccine was given first to those considered most vulnerable. "But", she wailed. "I'm a senior. We should come first."
The senior entitlement syndrome also develops in another way. I can't recall how often competent seniors confided to me that they took care of others all of their lives and now retired, it was time to others to take care of them. That's a destructive mindset on steroids and can create seething resentment on the part of those expected to do for others who really don't need "doing for", but believe they are entitled.  I listened to a fair amount of complaints  from younger  family members grudgingly caught in the "it's your turn to do for me" expectation of older members.
Old age should not be marred by "deliberate dependence". The happiest old people don't feel entitled to anything except what is legitimately theirs — what they have earned and worked for. If help is needed it is accepted with gratitude, not something owed to them. They have an other-oriented outlook that encourages them to try to be of service to others in need. They have learned it is in giving that they get back, in ways that far exceed the value of what they have selflessly given to others.