August 2016
At Age 79, Traveling Around The World Again — Giving Jitterbug Lessons
Linda J. Brown, now 79, is traveling around the world AGAIN -- ALONE, solely on her Social Security income. (I am so envious of Linda's courage to travel alone. I get lost using my GPS.) She writes:
"I'm leaving Tallinn, Estonia for St. Petersburg, Russia,on Saturday, on this latest RTW journey of mine; but thought you might be interested in this six minute TV interview that aired here. I went to the station proposing that they cover the Jitterbug Lessons I'm giving at the hostel on Open Mic Nights, (you know, the beginning of Boogie-Woogie here in Estonia....as this country is not yet represented in that worldwide Rock & Roll Resurgence); but they opted for this interview instead."
The interviewer speaks Estonian at the opening but speaks in English to Linda.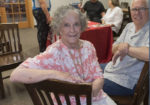 Ginnie Siena Bivona and Larry Upshaw, chief visionaries at AgelessAuthors.com Photo: Dallas Morning News When Ginnie Siena Bivona turned 42, she decided she was tired of "living under protective custody" tied to her wifely duties, raising five kids and playing bridge. She started writing poetry as an emotional outlet. In the ensuing 43 years, Bivona wrote a book that became a Hallmark made-for-TV movie and a screenplay that's being considered by a producer in London for a TV series. Now, at 85, she and her longtime friend Larry Upshaw, a well-known local legal PR guy, have launched Ageless Authors, a publishing company targeting would-be authors over 65. They're accepting submissions for their first nationwide writing and art contest. "Larry says I seduced him into … Read more
Alan Spector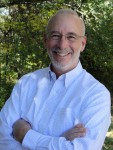 Did you know that 2014 was the first time in 130 years during which more adults age 18 through 34 lived in their parents' homes than lived with a spouse or partner? Did you know that over 25% of Baby Boomers are caring for aging parents in some way and that the percentage has tripled in the last 15 years? Now, consider that about 10,000 Baby Boomers retire every day.  Based on the statistics, a significant number of those retirees are or will be supporting adult children, caring for aging parents, or both.  This is in no way an indictment of any of those scenarios.  There can be great … Read more
Geisinger Medical Center in central northeast Pennsylvania will no longer allow its nurses to wear casual clothing to work after a patient survey revealed  a decline in the professional appearance of its nursing staff. The 505-bed hospital decided to reconsider its dress code after patients said they weren't sure how to identify different levels of nurses and nursing staff. There was also  expressed concern that some nurses wore informal attire, such as hoodies, leggings, fleece jackets and t-shirts. The need for a dress code became evident when a survey of 400 patients found many … Read more
Lura Zerick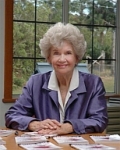 Listen to Lura sing "Thank Heaven For You" with her husband who wrote the song. Too many are hung up on 'age'. When  the subject of age comes up in a  conversation, some visibly (almost) shudder. Others leave the group. Some act as if 'getting older' is a fatal disease that must be avoided.  Many see this as a juvenile attitude and the subject of age can be entertaining to many. I am a REALISTIC, down-to-earth person. I have never wished that I was younger.  When I was ten, I wanted to be a teenager but I outgrew that. Now, at 85, I am totally happy with my age. Even if I COULD, I don't … Read more
Phil Escott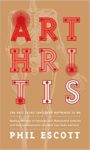 Arthritis - The Best Thing That Ever Happened to Me... (Healing The Pain Of Psoriatic And Rheumatoid Arthritis And How Autoimmunity Can Heal Your Body And Soul) is about reversing inflammatory arthritis, even when doctors say it's impossible. Author Phil Escott posits that comprehensive changes in diet, along with correcting many other disconnects from our genetic blueprint, once addressed, allow the body to heal itself as it is designed to do. The book covers the author's story of the onset of symptoms, the despair and pain that followed;  the frustrations with the doctors' ineffective … Read more
Barbara Morris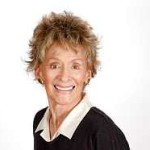 Ivanka Trump, speaking at the Republican convention about her father Donald Trump,  said he always told her that since she would be thinking anyway, she may as well "think big".  It looks like that advice works for him. The saying, "thinking makes it so" is more profound than we realize. I truly believe we become what we consistently think about ourselves, and say out loud about ourselves, over and over again. I believe that I'm AWE-SOME and I make no apology for verbalizing it. (You are AWE-SOME too, by the way. You are probably too shy and not as "full of it" as I am, to say it out … Read more
Joyce L. Shafer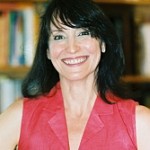 What do mental attitude, beliefs, and faith have as a common denominator? Self-talk—that great self-saboteur. Ready to take your conscious and subconscious self-talk to a whole new level? Often, the topics of mental attitude, beliefs, and faith can feel like something outside of us. Let's place these firmly within us, where they belong, and as the power generators they are intended to be for us. How can you know for certain what it is that you really believe? Well, what you really believe is what you practice, consciously (objectively) or subconsciously (subjectively). What you practice … Read more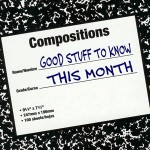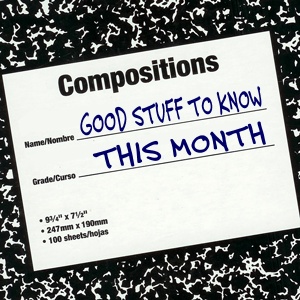 * * * Highlights * * *  Many elderly are prescribed antihypertensive medication despite already having low blood pressure *** Are we giving up on cardiac arrest patients too soon? *** UTSA researcher develops new, non-invasive method to wipe out cancerous tumors *** Alzheimer's detected before symptoms via new eye technology *** Infants prefer toys typed to their gender, says study *** Nearly a third of Hispanics in Texas don't have health insurance *** New link between periodontal and cerebrovascular diseases *** Diseases that run in families not all down to genes, study shows *** Physical … Read more
Statements in the  Put Old on Hold Journal and e-Magazine are those of the credited author of the article or message and the expressed opinions are not necessarily those of the site owner. Articles and messages on this site are for information purposes only and should not be used to diagnose or treat any illness, disease, or other medical condition. Always consult with a qualified medical professional before making medication, supplement, exercise, or lifestyle changes or decisions. No personal medical questions of any kind can or will be answered.
A new study shows Vitamin D deficiency and insufficiency may have "substantial" accelerating effects on cognitive decline in the elderly.