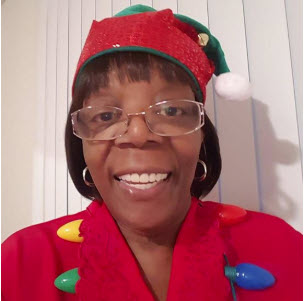 Here she is: It's Zenobia Carson "Claus" at Christmas, 72, going strong and has she been busy! Zenobia is activities director of a retirement community and had made Christmas merry for her residents as well as those in need outside her community. In addition to her office duties, she also conducts Bible studies and is trying to get her book published.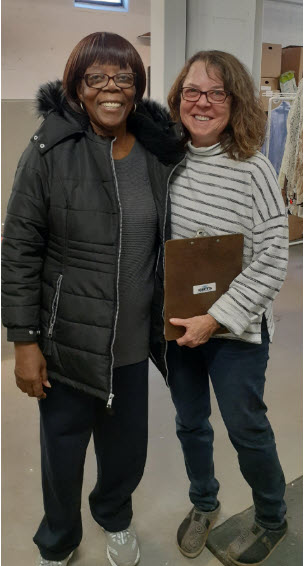 Zenobia with friend Mary from "Gifts for Seniors" where Zenobia goes every year for presents for seniors in her community who are absolutely alone. "I sneak around on Christmas Eve and knock on doors! Hee Hee!"
Loot (below) Zenobia will stuff into stockings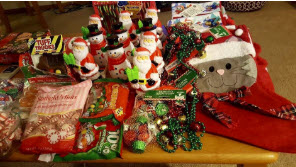 Some of the  bags given away through an organization "Good in the Hood" and "Shoe Away Hunger" which provide gently worn shoes at a fair price not just to seniors but to young parents and their children. Kids can go to school "in style" for $5.00. Money raised for the shoes help pay for massive food distributions to hundreds throughout metro Minnesota.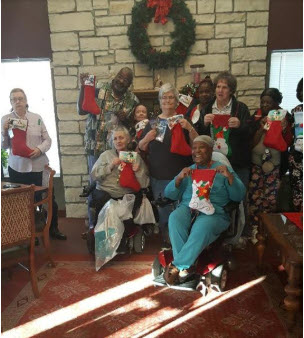 Happy Bingo People