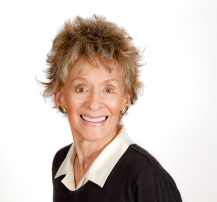 Allan Stewart, an Australian who earned a law degree age 91, recently earned a master's degree in clinical science at Southern Cross University at age 97 — his fourth degree — 72 years after graduating from the University of Sydney with a degree in dentistry.
He enrolled in his latest course in 2009 and said while it had been a "tremendous challenge" he had enjoyed it immensely and would strongly encourage older people to return to study.
"People should never use the excuse that 'I am too old to study' or 'I have left my run too late'," he said. "It is never too late to expand your mind, make new friends and challenge yourself to achieve something worthwhile."
He attributes his accomplishments to good genes.
Yes, genes matter but only 30 percent of how well we age can be attributed to genes. Seventy-percent of how well we age is the result of lifestyle choices.
But here's the catch: You can make great lifestyle choices during your younger years but when you get to retirement most people do what everybody else does — they succumb to the lure of inactivity and the unfounded belief that it's time to slow down. They buy into the "you earned your retirement" mantra that pushes many healthy individuals into inactivity or passing time with "staying busy" activities that do not challenge the brain or body. Inevitable decline takes place and blame is put on genes. 
Naysayers insist advanced study for older people is a waste of time and money. After all, "what would they do with another degree?"
We need to change how we think about old age and old people and what they are capable of accomplishing. We need to rethink the "you deserve your retirement" mantra. We need to challenge our own human nature that prefers leisure to effort.
I acknowledge and respect different strokes for different folks. Live your life the way you choose. But as a society we need to wake up to the reality that for many, traditional do-nothing retirement is a ticket to decline. Healthy older people need encouragement to stay engaged and helped to unleash their latent potential, not just for their benefit, but for the welfare of sociaty. Educating older people is less expensive than paying astronomical health care costs resulting from a passive lifestyle that induces decline. #