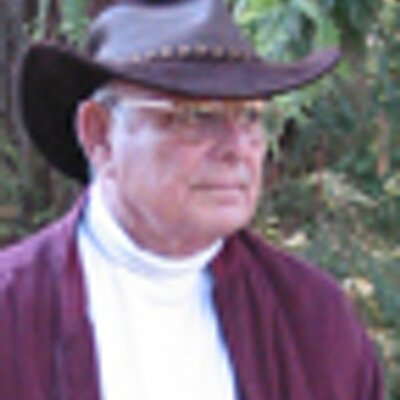 Many years ago shortly after I was discharged from the Army, I was a relatively new husband with a wife and a three-year-old daughter. At the time we lived in a modest house in the San Fernando Valley. My mother-in-law lived in Los Angeles near what was known as the Miracle Mile district about 35 miles away and almost every weekend we would drive down to her apartment to see her. My mother-in-law could not drive and had trouble walking so on each visit my wife and daughter would take grandma grocery shopping for the coming week while I would stay in the apartment reading or watching TV.
I had long since forgotten the name of her street much less the building address; I just knew how to get there – over Laurel Canyon, turn left on La Brea Boulevard, drive about 15 blocks and turn right by the dry cleaners and then left by the fire station, then the fifth apartment house after the pink one on the corner. I never tried it but I'm sure my car could have driven there by itself.
At the time, grandma was renting a two-bedroom apartment and she rented out the second bedroom for both companionship and for the modest help with the rent.
On this particular weekend, the second bedroom was vacant. As she was leaving with my wife, my mother-in-law warned me to expect to be getting some phone calls in response to an ad she had in the paper advertising the second bedroom. Barely looking up from my book, I grunted, "uh, huh" and they left to go shopping.
Within a half hour after they left, the phone rang and it was a woman inquiring about the apartment. The conversation went like this –
Woman: "Are you the party that has the room for rent?"
Me: "Yes."
Woman: "Is it available now?"
Me: "I think so."
Woman: "You think so? Don't you know?"
Me: "No" ("I wish I had asked grandma for a lot more details.")
Woman: "How much is the rent?"
Me: "I don't know." ("If she told me, I wasn't listening.")
Woman: "How much is the deposit?"
Me: ("Uh-oh.") "I don't know."
Woman: "Are the utilities included?"
Me: "I don't know." ("Damn it, damn it, damn it.")
Woman: "What's the address?"
Me: "Uh, I don't know." ("Is this ever going to end?")
Woman: "What street is it on?"
Me: I don't know." ("Oh God, please, please.")
Woman: – after a really long hesitation – "How old are you?"
At that point I did what any normal intelligent person would do.
I said, "I'm eight and a half. Bye"
Later, when they returned home my mother-in-law asked, "Were there any calls about the apartment?"
And of course I answered, "Nope. No calls."
© 2014 by Paul Burri
Paul Burri is a self-described retired smart ass who feels he has earned the right to say anything he damn well pleases. He is an inventor, entrepreneur, business consultant, educator, newspaper columnist and has been a SCORE (www.score.org) counselor for over nine and a half years. Over his 65-year business career he has owned 9 businesses and has worked as general manager for many small companies and on a managerial level for such major companies as Northrop-Grumman and The Disney Corporation. He has over 175 inventions to his credit, counseled over 190 SCORE clients, served as a docent at the Santa Barbara Museum of Art, sits on the board of directors of several local small businesses, and is currently writing a book about small business.
He lives with his wife in Santa Barbara CA and can be contacted at pburri@cox.net and has nothing better to do than to tell his "war stories" to whoever will listen – many times repeatedly.