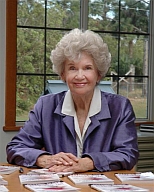 These days my telephone is just a thing on my desk and seldom used. Few call me and the three long time close friends that I stayed in touch with passed away earlier this year. I occasionally call one of my four remaining kids (the fifth passed away in 2005 at age 41) but we usually stay in touch through email or Facebook.
When I think of someone to call, there are many considerations to be made before I dial. If they are young, forget calling until noon. It might be that they prefer to sleep late (if possible) and I don't want to wake them. I don't know the schedules of grandsons/granddaughters – so I don't want to interfere in their daily programs. Many of the great-grands are in school during the day.
When someone near my age (83) crosses my thoughts, again I must consider many details before I dial. They might prefer to sleep late and/or take a nap after lunch so I must wait until they are rested and awake. THEN it is necessary to catch them between their naps and when they eat supper. (I know that many call this 'dinner' but I call it 'supper'; I LIKE the word 'supper'.)  I surely don't want to interrupt their meal.
I prefer not to call someone who is at work. Usually it is preferable that they don't take personal calls; they have business calls to answer. If I had an emergency, I might call but otherwise I can wait. Then again, consider that after they have spent a lot of time on calls at the office, the LAST thing they want to do is answer their home phone…for anyone.
Now you can see the difficulties I have in the decision to call a friend or relative. I don't call often; I don't want them to think, 'oh, no, not HER again!' I truly want their lives to be terrific BUT sometimes it is great to hear the voice of a loved one or a special friend. I realize the sadness when I can't call them anymore. Something important is missing and can never be replaced. So, if you still have friends living, call them anyway. 
Then again, I can call those grands (12) and great-grands (8) on their birthdays! Everyone likes to be wished a happy birthday! Aside from a call, I make a point to send a card also, with an enclosure of course. There are certain things that grandmothers need to do and I try to be one of those.
Even without the other things I do, just remembering all those birthdays can help to keep my mind fairly active! Go, Granny!
 ——————————-
ABOUT LURA ZERICK                                                      
83-year-old  Lura Zerick is the mother of 5, grandmother of 12 and great-grandmother of seven. She was born and raised in the Florida Panhandle and now lives on six acres of woods in S.E. Alabama, near Geneva. 
She has been writing since 1965. Her articles are published in regional and national magazines. She has authored five books:  Who Do You Think You Are? (1989), The Golden Olden Days, (2002) River Villa (2007) The House of Esther (2011) Getting Older and Enjoying It! (2004) (The last book was one of three chosen nationally to be featured in an article written by Donna Childress and published by the National Council on Aging in the Fall/Winter issue of their publication, INNOVATIONS) 
Lura has composed lyrics and music of 70 gospel songs and recorded 15 songs on 2 CDs.. She sang show tunes and popular songs in nightclubs, a cruise ship, with several TV guest spots. 
She wrote and produced a weekly, then daily, radio program, "Encouragement for Today's Woman"; edited and published "Living with Hope", a quarterly newsletter of the writings of women across America; co-hosted a 2-hour weekly radio program, "The Saturday Morning Show"; participated in and co-produced a Sunday afternoon gospel music radio program. 
Lura was Executive Editor of a regional magazine, Grassroots South; Editor's Assistant for an international publication, "Journal of Marital & Family Therapy";  wrote a newspaper column, "Encouragement for Today " as well as features and news articles for various newspapers. Her articles have been published in Alabama Living, Spirit Led Woman, Just Between Us, Writer's Digest, Mature Living, Christian Single, Army Flier, Army Times, Looking Back and other publications. 
Lura is currently working on three books: Bible Quest, Feeding Our Spiritual Selves and Another Woman; Another Well, the story of her life. As a survivor of years of domestic violence, she had no idea that her best and most rewarding  years were in the future!