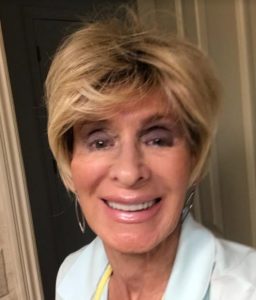 The ability to reverse type 2 diabetes (T2D)  of up to six years duration  through an intensive weight management program has been proven in a groundbreaking study recently published in The Lancet.
The challenge, according to authors of the study is spreading the good news.  "Hopefully it will be discussed by national diabetes organizations around the world."
According to researchers, "The major barrier will be in opposing wishes of the food industry. To make an impact upon the enormous pressure on people to eat and eat frequently will be difficult and must be tackled to deal with the underlying problem."
Will the processed food industry help spread the word? Not likely. Just about every food product or drink advertised on TV, the Internet and in print,  is loaded with sugar and carbohydrates.  We love sugar. Happiness is a piece of pie or a super sized cola drink.  Kids and candy? That's pure happiness.  Grandma and cookies are synonymous. But oh, we forgot to mention: grandma  is struggling with diabetes — not helped by all those cookies, cakes and pies she lovingly bakes and eats and gives to the grandkids. It's okay for grandma to do that because warm and fuzzy TV ads tell us that's the way grandma shows love — which all kids need and want.  Culturally and socially, we have been programmed to want to eat sugar.
Indeed, some cataclysmic changes in understanding what constitutes a healthy diet is needed. Will medical schools begin to train doctors about diet in the treatment of  diabetes? Not likely since medical school training focuses on using drugs to treat diabetes. Will dietitian training change, and will those dietitians who work with traditionally trained physicians have an open mind about different dietary approaches to preventing and treating diabetes?
In all the advertising for anti-diabetic drugs on TV, there is no mention of the need for dietary intervention. The public is led to believe that once you have diabetes, you have it for life so you better learn to live with it and manage it.  We have been led to believe the only solution for diabetes is lifelong use of drugs, many of which have potentially disastrous side effects. At some point the question becomes — what's worse — diabetes or the drugs to control it?
It's time to separate ourselves from destructive group think and persuasion and decide what's in our INDIVIDUAL best interests.
Here's the bottom line. We are at the beginning of a new year. What better time to resolve to  take control of our health.  We are all responsible for our own health and it is up to each of us to keep an open mind and be willing to study and accept new ideas about how to stay healthy and independent. It's  being willing to have an open mind when the suggestion is made that we consider living a Paleo or Keto type diet for the rest of life.
You CAN end your love affair with sugar and other junk that's making you old and destroying your health. Ultimately, the payoff for taking charge of your health, to the extent that you can, will be feeling great and staying happy, youthful,  and independent for the rest of your diabetes-free life. What better gift can you give to yourself?
Resources to help you get started on a better way to live and eat:
dietdoctor.com This is a great site with excellent free information of all kinds relating to healthy eating. If you like to cook and try new recipes, this site is for you.
Keto Clarity by Jimmy Moore.  This book is perfect for the layman who knows little or nothing about a Keto diet but wants to learn. Non-technical, very easy to understand.