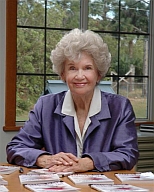 I feel like I have lost a friend. Even worse, I am disappointed, disgusted and reviled by what I just read in one of the many books I read each week. I realize that vulgarity sells books. There are many on the best seller list that should be listed under pornography. This book, however, was written by one of my favorite authors; I've been reading her books for years. She's already  famous, so it wasn't done for publicity purposes. If so, it was a negative decision.
I read for entertainment and to grow as a person. It is what I CHOOSE TO  DO, WEEK AFTER WEEK. I laugh as I say I don't watch television – unless I am on it (to critique my guest spot). I do watch national and local news and the weather report, to be aware of what is happening around me and in the world. I've already lived the soap operas, so I refuse to return there.
The truth is, I'm going to READ, whether or not I eat.  In the library nearest my home, I get five books, the amount allowed, each week. My days would be LONG if I could not read. I began reading in elementary school and plan to continue as long as I live. If I get to a point where I can't read, then I will get audio books.
When my five children were growing up, I bought few toys (though they had these) and many children's books to read to them. I didn't neglect my children to read, but would find times to enjoy my hobby. My oldest son, now 66, often tells me, "Mom, thanks for teaching me to enjoy reading."
I tolerate some of what is published today but am choosy about what I read. I am not a prude. I know all those words the authors use; might could teach them a few, if I were inclined. I draw the line, however, and often put a book down when it gets too raunchy. That's what I did today.
I don't understand it; I wanted to cry. Regardless of who the author is, to describe sticking a bottle into a 15-year-old virgin's vagina, DOES NOT ENTERTAIN ME !!! I take a risk each week as I choose my five books. I select some books by authors I don't know. I wish it had been one of these.
I write books; my sixth just out last October. I try, however, to write in a way that uplifts the reader. I want to help them have a better life. Life can bring unhappiness, even misery; each of us needs all the encouragement we can get. I have learned to be 'picky' in what I put in my mind.
I spent ten years in nightclubs, singing and dancing…so I KNOW ABOUT PEOPLE AND LIFE. In the process, I learned other important facts.
I learned that the better one looks, the more trash is often drawn to you.   Many want to simply be seen with beautiful people while others might have more negative reasons. Some WANT to see or hear the painful experiences; don't ask me why. 'Beautiful' has many more problems than 'average' does.
Many who pretend to be friends are actually acquaintances – and often have no idea what real friendship is.
I never considered myself beautiful; I'm just a farm girl at heart. Yes, I can 'dress up' but I can still make biscuits for breakfast. Others might have thought I was pretty, but I was just 'me', regardless of where I was. Even when I could have acted like a big deal, I was still the same person; I really wasn't trying to 'impress' anyone. Either you liked me or you didn't. My biggest problem at that time was learning to like myself.
Looking 'sexy' was not an advantage, even if that was/is fashionable. This brings a negative element rather than simply good-hearted people who like you for you. Most of the men said whatever helped their exploits; few looked for the person underneath the 'good looks', nor were they really interested. I imagine that this is still true today.
One can be very lonely even in a marriage; it is possible to be married and not have a husband.  So those lonely years helped to prepare me for NOW. I  don't LIKE  being alone, but it is what it is. I accept and enjoy my days; I am involved in several activities, even from home..
I still consider each day a gift, wherever I am.
———————————————
83-year-old  Lura Zerick is the mother of 5 adults, grandmother of 12 and great-grandmother of 7. She was born and raised in the Florida Panhandle. After living in Miami, Atlanta, Tampa and other cities, she now lives on six acres of woods in S.E. Alabama, near Geneva.
Lura has been involved in writing since 1965. Her freelance articles are  published in regional and national magazines. She has authored five books:  Who Do You Think You Are? (1989), The Golden Olden Days, (2002), Getting Older and Enjoying It!, 2004, (This book was one of three chosen across the USA to be featured in an article written by Donna Childress and published by the National Council on Aging in Washington, D.C. in the Fall/Winter issue of their publication, INNOVATIONS.) River Villa, 2007 and The House of Esther, 2011.
Lura has composed lyrics and music of 70 gospel songs and recorded 15 songs on 2 CDs. She continued to sing until age 80 and does now occasionally. She sang show tunes and popular songs previously in nightclubs, a cruiseship, with several  TV guest spots.
She wrote and produced a weekly, then daily, radio program, Encouragement for Today's Woman; edited and published Living with Hope, a quarterly newsletter using the writings of women across America; co-hosted a 2-hour weekly radio program, The Saturday Morning Show; participated in and co-produced a Sunday afternoon gospel music radio program.
Lura was Executive Editor of a regional magazine, Grassroots South; Editor's Assistant for an international publication, Journal of Marital & Family Therapy;  wrote a newspaper column, Encouragement for Today and wrote features and news articles for various newspapers. Her articles have been published in Alabama Living, SpiritLed Woman, Just Between Us, Writer's Digest, Mature Living, Christian Single, Army Flier, Army Times, Looking Back and other publications.
Previously very active with speaking dates and book signings across the country, Lura is currently working on three books: Bible Quest, Feeding Our Spiritual Selves and Another Woman; Another Well, the story of her life.  She has many national/international radio phone interviews regarding her books.
As a survivor of years of domestic violence, Lura had no idea that her best and most rewarding  years were in the future!