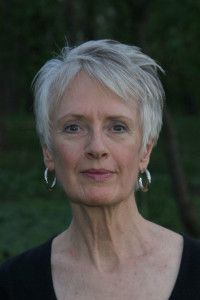 While self-help books and articles are good as far as they go, I found that I needed to look more deeply into myself to understand how I became who I was (depressed, anxious, and hating myself). Therapy helped me become who I am now (very much alive). So when I learn about others who—maybe for reasons they don't know—can't get unstuck from wherever they are no matter how hard they try, I want to suggest therapy.
Of course I don't, because the talking cure isn't something we talk about very much. But more people might benefit from hearing more about it. You may not realize that therapy is the reason that someone you know seems to feel at peace with herself or seems to accomplish whatever he sets out to do.
This spring I lost a friend of 45 years. With notes and now-and-then phone calls we kept in touch, and our warm friendship was mutual despite the geographical distance. And yet, in all those years neither of us mentioned how important therapy had been in our lives. She referred to her therapist a few months before she died. All those years of exchanged pleasantries could have been richer had one of us spoken up. I had a life-long habit of keeping my own therapy secret; apparently she did too. I miss her all the more, realizing how much I didn't know about her.
I wonder what she would have said about therapy's meaning in her life. What did she learn from it during her 92 years? And if she had asked me, what would I say about the therapy that helped me?
Therapy is about a professional yet close relationship between two people who meet on a regular schedule to talk about the life of just one of them, to fill in missing pieces in the person's life story for as long as it is helpful. Working things out in this relationship affects the quality of all other relationships.
Therapy is about the unplanned conversations, even the silences. Rather than aiming at one "symptom," it is about our whole selves and all of our feelings, following the threads. Inevitably they lead to stuff that's been buried. This way you never quite know what will surface and are open to learning surprising things about yourself.
Therapy is about retreat as much as it is about advances. We don't want to remember or feel what is painful; we don't want to know more about what we hoped was behind us. The process of opening ourselves for a closer look yields more of all our feelings, enriching our lives in the here and now. A good therapist helps us achieve a sense of freedom that most of us left behind in childhood.
When we can't help ourselves to do and be more in our lives, and self-help ideas can't get us started, sometimes conversations with a caring and attentive therapist can free us from the burdens of the past to live more fully in the present. How sad that more of us don't talk about the ways that therapy has opened us to life; sadder still that more of us, even later in life, think that therapy is just for those who "need" it.
——————————————————————————–
Terryl Kinnear Shouba holds a bachelor's degree from the University of Michigan where she studied English literature. She was a technical writer and instructional designer before returning to the classroom to teach students with emotional disorders. Throughout her career and the writing of her book, she has been in long-term therapy for post-traumatic stress disorder. Since 2005 she has written and spoken out about therapy—her own and that of others. She lives in Illinois with her husband and can be reached through her website, www.conversationsabouttherapy.com