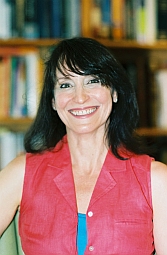 It's Thursday, February 24, 2022, as I type this. I woke this morning to learn, as did the world, that Ukraine was under attack. I remained in bed, hit the mute button, and remembered how God commands us to pray for people, for leaders, for repentance and forgiveness, for grace and mercy.
I don't how you feel about such things, but it weighs on me when I think of all who've died and are not called son or daughter by the Father of our beloved LORD Messiah Jesus (you'd be shocked to discover how many aren't—read Matthew 7:21-27). After they perish, it's too late to pray for their souls. Pray now. https://www.biblestudytools.com/cjb/matthew/passage/?q=matthew+7:21-27
No telling what the reality will be regarding this situation, and other current ones, by the time this Journal is published for the month of March, so I offer this:
NOW is the time to get closer to the Lord. https://www.youtube.com/watch?v=fEYjX9Ud584
NOW is the time to spend time in His Word for spiritual guidance and strength, because our spiritual enemy is engaging us in spiritual warfare—on EVERY level—and not only are most of us unprepared to stand strong against this warfare, but possibly were never told we're engaged in it every moment of every day. https://www.biblegateway.com/passage/?search=Ephesians%206:10-17&version=NIV
NOW is the time to spend time in your prayer closet, whatever that set-up may be inside or outside. It's a time to fast and pray. Here's helpful guidance about this: you want to do this in a healthy way, especially if you have health issues. https://www.youtube.com/watch?v=kzhAG23QnP0&t=1s
NOW is the time to ask God to forgive us for our pride and prideful ways. This message may sting.
https://www.youtube.com/watch?v=na3TWxxMghk
NOW is the time to get closer to God, the God of the Bible, as He revealed Himself to us in HIS WORD, not this sandal-wearing I'm-okay-you're-okay-hypergrace-covers-all-so-go-ahead-and-enjoy-your-sin false jesus foisted on us by the Adversary, confusing people by mixing New Age with God's TRUE Word and instruction. https://www.youtube.com/watch?v=XCZ2cr5bvBM
May we all draw closer to our LORD Jesus as the end of the age draws near. May we all take this far more seriously than most of us are, especially those who call themselves Christians. Most have no clue how deceived they are. I see this so often on a particular social site where memes and comments are shared, touted as Christian but going against God—and the people have no clue. "Warning! The Devil is Going to Church" https://www.youtube.com/watch?v=_Z9-8X-U4MM
May He have mercy on us all, and lead us to and keep us in His Truth. We'll find it in His Word, and in our prayer closet with Him.