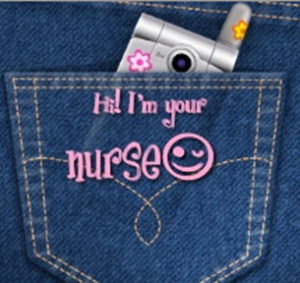 Geisinger Medical Center in central northeast Pennsylvania will no longer allow its nurses to wear casual clothing to work after a patient survey revealed  a decline in the professional appearance of its nursing staff.
The 505-bed hospital decided to reconsider its dress code after patients said they weren't sure how to identify different levels of nurses and nursing staff. There was also  expressed concern that some nurses wore informal attire, such as hoodies, leggings, fleece jackets and t-shirts.
The need for a dress code became evident when a survey of 400 patients found many patients couldn't distinguish between a registered nurse, licensed practical nurse or nursing assistant. Patients indicated in the survey that they wanted all nurses to dress the same, but were divided as to whether they preferred uniforms in solid colors or patterns. However, they were very clear that they didn't like nurses to wear t-shirts with pictures or sayings.
Geisinger now requires registered nurses to wear pewter gray and white scrubs embroidered with "Registered Nurse" and the system logo. Nurses will also be able to have certification initials embroidered on the left sleeve of the uniform.
Yaaay!  Some restoration of dress standards, especially for "professional" employees!
Early in my career as a pharmacist, a large poster on the wall in the employee break room of the pharmacy where I worked "showed and told" how pharmacists were supposed to dress: White shirt and corporate-issued tie (male and female) khaki pants, and  black shoes to be topped off by a starched white jacket. Men were not allowed to have facial hair. (Yaaay for that one!) The dress code was strictly enforced.
One day I didn't wear my tie and my regional supervisor paid an unexpected visit. She reminded  me in no uncertain terms that I was to follow the dress code to the letter.  My excuse was that I didn't know how to tie a tie and forgot to ask my husband to tie the tie for me before he left  for work.   Her icy response to that lame excuse was "Barbara, you are a smart girl. Learn how to tie a tie." No, I never learned how to tie a tie. I simply slipped the knotted tie off over my head and wa-la! it was ready for the next day.
Fast forward a couple of years:
Eventually the dress code was eliminated and  everybody was allowed  to wear what they wanted to wear. I continued to wear my "uniform"–  especially my tie. (I love ties). As a result,  when someone wanted to speak to the pharmacy manager they came to me thinking I was in charge because I looked more professional than the pharmacy manager who seemed to prefer t-shirts.  I eventually decided my tie was undermining the authority of the manager and in deference to her, I  started to wear  "whatever". That customers with a medication question could not tell the difference between  the pharmacist, pharmacy manager, technician,  student intern, or untrained clerk didn't matter.  Everyone looked equally sloppy.
So, congrats to the Geisinger Medical Center for listening to patients and restoring some  semblance of professionalism in its dress code. It just might help patients heal faster when they are confident about who is treating and taking care of them.
The updated version of The Expert's Guide to Strut Your Stuff! is now available on Amazon: