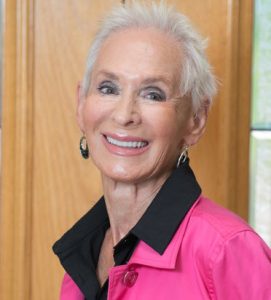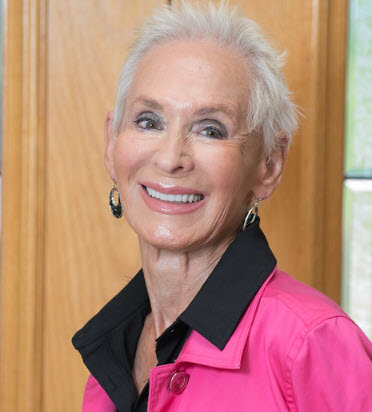 I've been harping on the typical junky American diet forever, and just about everyone at least suspects that what they regularly put into their bodies is not good. Still, they go on eating what they are accustomed to. The video below  may be a wake-up call for those who care about their long-term health. I said "long-term health" because what we do or do not eat over time eventually shows in the mind and body. While young, it's possible to fight off the effects of malnutrition caused by a deficient diet for only so long. Then, when we get to retirement age, we find ourselves with diabetes, arthritis, high blood pressure, high cholesterol, heart trouble, and a breakdown in mental capacity. We scratch our heads and ask ourselves, "How did this happen?". We likely blame the mental and physical breakdown  on "old age". Let's not kid ourselves. While it's true advanced age often reveals infirmities we were born with, but hidden in our youth , the culprit is not so much old age as it is our failure to nourish our bodies over the years with what we need to stay strong and healthy.
By the way, if you don't like Jesse Watters, or Fox, that's okay. You are entitled to your opinion. But please don't shoot the messenger. Listen to the message.
Watch this video
It's not fair to blame the effects of bad dietary choices when we've been lied to about the value of our food. For example,  in 1966, on a website for pharmacists titled "Is Too Much of a Multivitamin a Bad Thing?" the article focused on everyone getting enough vitamin C and other nutrients in the diet. I guess the vast quantities of nutrient-deficient fast food that are the main diet of many children and adults is not considered. The article began:
"Healthy individuals can easily get enough vitamin C through diet alone. For example, based on a 2000-calorie diet for healthy adults, half of one 2.5-oz package of Kellogg's Fruity Snacks provides 100% daily value (DV) of vitamin C. If you ate the entire package, it would provide 200% Daily value."
The article's author, a candidate for her doctorate, used the breakfast cereal Fruity Loops as an example. I Googled the ingredients of Fruity Loops and found that the product contained the following ingredients from highest to lowest amount:  CORN SYRUP, SUGAR, APPLE PUREE CONCENTRATE, WATER, MODIFIED CORN STARCH, GELATIN, CONTAINS 2% OR LESS OF CITRIC ACID, MALIC ACID, VITAMIN C (ASCORBIC ACID), NATURAL AND ARTIFICIAL FLAVORS, RED 40, BLUE 1.
From that description, the product is mostly sugar, some vitamin C, and other items, including food dyes "Red 40 and Blue 1". Food dyes egregious offenders. For example:
          •Blue #1 (E133) and Blue #2 (E132): Banned in Norway, Finland, and France, studies have shown them to cause brain cancer and inhibit nerve-cell development. The colors are used in candy, cereal, soda, sports, and pet food. Read  "Rainbow Risks: 6 Artificial Food Colors You Need To Know About".
Red #3 (E127) and Red #40 (E129): While Red #3 was banned [in the U.S.] in 1990 for topical use, it can still be sold on the market in our foods and beverages. Red #40 may contain the carcinogenic contaminant p-Cresidine and is thought to cause immune system tumors. In the U.K., it is not recommended for children and is banned in many European nations. The dyes are found in fruit cocktails, maraschino cherries, grenadine, cherry pie mix, ice cream, candy, bakery products, and more.
You get the picture. Nutritiously bankrupt "food" will not keep up healthy. It is this abysmal ignorance on the part of respected and credentialed individuals in the healthcare professions that everyone should be concerned about. Tragically, medical students are not provided with reputable information that offers different facts and references. The result is that the public suffers.
I firmly believe in the power of food supplements when taken consistently. The problem is they have gotten costly. Also, persistent propaganda decrying their benefits and implying "too much" of them is dangerous. For example:
Dangerous Things That Can Happen If You Take a Multivitamin Every Day
This Is Why You Should Stop Taking Vitamin Supplements
Experts: Don't Waste Your Money on Multivitamins
All of the above articles can be easily disputed. If you have questions about what you read in those articles, I'll be happy to help you. Unfortunately, they are typical of misinformation that scares the daylights out of the uninformed.
In 2003, The Lewin Group in Falls Church, V.A., published the first-ever report that quantified the health benefits of multivitamin supplementation using the health insurance model. The report's title is NEW STUDY FINDS INCREASED MULTIVITAMIN USE BY THE ELDERLY COULD SAVE MEDICARE $1.6 BILLION. The press release is three double-spaced, easy-to-read pages: Lewin Press Release 2003 Remember, the year was 2003. The report suggests the beneficial effects of multivitamin use include reducing colorectal cancer,  prostate cancer, diabetes, and osteoporosis.
I don't know anyone who got sick or died from vitamin supplements. But, if you listen to happy users of Balance of Nature © products, widely advertised on T.V., it should be an eye-opener that much is missing from the American diet. The product contains nothing more than dried fruits and vegetables.
Don't wait for or expect the government or vested interests to tell you what's good for you. Do your research with an open mind and common sense. And when you do, keep in mind the advice of English philosopher Herbert Spencer:
There is a principle
which is proof against all information,
which is proof against all arguments,
which cannot fail to keep a man in
everlasting ignorance;
that principle is –
condemnation before investigation