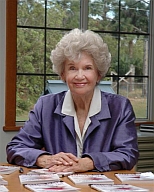 I have been an avid reader since my early school days.  As I near age 85, I still read five books each week. I enjoy my daily hours of reading; wherever I am, I always have a library card. These books, plus those I buy, fill my days with a special pleasure. My local library allows only five items at a time but I switch these each week. A dear friend and neighbor drives me to the library (first), then to the supermarket for my few grocery needs. I stopped driving (voluntarily) at age 80 though I could still drive if I chose. I was trying to be sensible about it…and I still think I made the right decision – even if this takes away from my independence.
Life would be almost intolerable if I had to stop reading. If and/or when I might be unable to read, I will get audio books. I have already lived the soap operas, so I refuse to go back there. Since that time I have learned how to enjoy and appreciate the gift of my days in the simple things of life.
I can safely say that I have read thousands  of books. If a book doesn't grab my interest in the first chapter, I put it down. I finished a book recently around four o'clock in the morning, that was probably the best book I have ever read. I always stack my books in the order that I will read them. Since I often select my library books by the names of favorite authors, this was the last one in the pile because I didn't recognize the author's name. I absolutely could NOT put it down !  I realize that at my age I should be asleep at an hour that is reasonable and I usually am. This was an exception and definitely was worth it.
The title of this book is An Invisible Thread and it is not fiction but is a true story, which makes it more interesting. The author's name is Laura Schroff, co-authored with Alex Tresniowski. This is a book that I won't forget. It teaches us about love, compassion, forgiveness, understanding and many traits all of us need to know. Published by Howard Books, a trademark of Simon & Schuster, Inc. in November, 2011, ISBN 978-1-4516-4251-3 and is available as an ebook.
These days are spent as I use my God-given abilities in writing either books or freelance articles for national magazines. Over the years I have learned how to keep my mind alert for new writing subjects. One word, thought or sentence can give me an idea. I often write these down if I am away from my home; I might forget these ideas otherwise. Presently I have NUMEROUS ideas jotted down so it will be months before I can finish these articles.
I am one who needs a goal. I believe most of us need this; without that my days would be empty and sad. When I have something to reach for, however, I get busy with my desktop while I 'git'erdone' .
So, the truth is, if I'm not reading, I am writing. I choose to write words that will uplift the reader, rather than the garbage of many of today's 'bestsellers'. I am aware of that pit of despair and refuse to drag my readers downward. I know all those 'dirty words'; might could teach a few new ones but that is not my style or my purpose. I have learned, too, that there are many ways we can be rich. My needs and wants are few but these are provided. I have never yearned for financial riches. I have known many who have money but no peace or happiness.
I have already experienced the results of wrong or quick decisions so in my 'later years', I want to be a blessing, to help my readers toward a better life. If we allow it, our painful experiences can destroy us – and mine almost did. Decisions made in the past, often in youthful ignorance, can ruin our present and future even years down the line. We must be alert to this danger as we learn to pray about any decision we must make.
I am thankful that I can continue for awhile as my present sunny, cool days pass. It might be that I can touch at least a few lives with encouraging words while I am here.
———————————————-
83-year-old  Lura Zerick is the mother of 5 adults, grandmother of 12 and great-grandmother of 7. She was born and raised in the Florida Panhandle and now lives on six acres of woods in S.E. Alabama, near Geneva.
Lura has been involved in writing since 1965. Her freelance articles are  published in regional and national magazines. She has authored five books:
Lura has composed lyrics and music of 70 gospel songs and recorded 15 songs on 2 CDs. She continued to sing until age 80 and does now occasionally. She sang show tunes and popular songs previously in nightclubs, a cruiseship, with several  TV guest spots.
She wrote and produced a weekly, then daily, radio program, Encouragement for Today's Woman; edited and published Living with Hope, a quarterly newsletter using the writings of women across America; co-hosted a 2-hour weekly radio program, The Saturday Morning Show; participated in and co-produced a Sunday afternoon gospel music radio program.
Lura was Executive Editor of a regional magazine, Grassroots South; Editor's Assistant for an international publication, Journal of Marital & Family Therapy;  wrote a newspaper column, Encouragement for Today and wrote features and news articles for various newspapers. Her articles have been published in Alabama Living, SpiritLed Woman, Just Between Us, Writer's Digest, Mature Living, Christian Single, Army Flier, Army Times, Looking Back and other publications.
Lura is currently working on three books: Bible Quest, Feeding Our Spiritual Selves and Another Woman; Another Well, the story of her life.  She has many national/international radio phone interviews regarding her books.