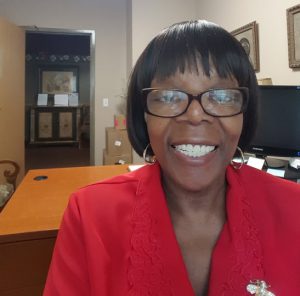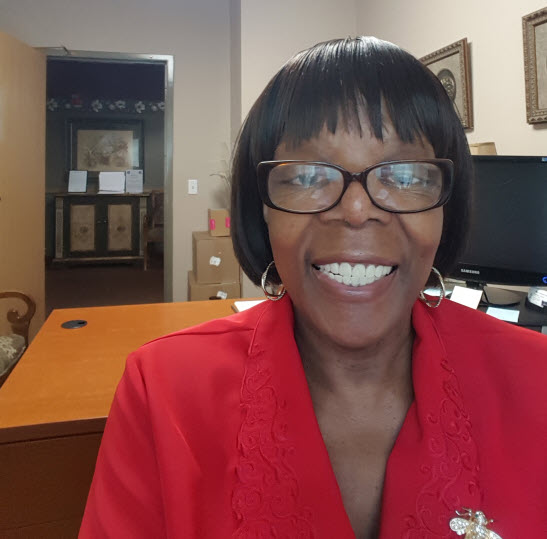 I  enjoy visiting Miss Alice. She lives on the second floor of the three-story, 90 unit building where I live, love and work. I used to live directly beneath her, on the first floor but I switched apartments so I could have a two bedroom.  I had crowded all my "stuff" into a one bedroom and the downsizing had turned into a need for super-sizing so I needed one extra room for a home office.
I admit that I missed her nearly non-existent footsteps, and not hearing them at all used to send me upstairs, alarmed and anxious because she has no family, a couple of no account personal aides and has latched onto me with a fierceness I never expected.
Miss Alice is ninety-five and moves with the agility of someone younger. Her deep Liberian accent is like strong tea with lemons and many people are easily annoyed at what they called her "garbled English".  I strain to hear every word, every syllable and I break all the corporate rules about mot befriending residents while you are employed by them!
I have learned to bridge the gap between good friends and acquaintances and do not allow anyone to knock on my door after I am not on the clock. When I began working here years ago, a few tried but were met with my stone cold face, reminding them through my teeth that I work in the business office. Faxing, filing, copying and running the activities, workshops and food programs. I had a sign made up, "I'm off the clock so please don't knock". Some ignored it, but rumors of "the face" got around so now, no one bothers me.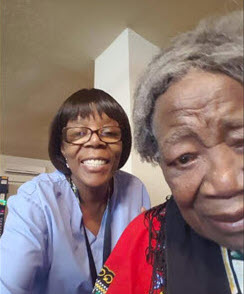 Miss Alice, however, can bother me. She rings my phone at all hours. Telling me tales of her childhood and young adulthood in Liberia. Stories about her husband, the love of her life, who once brought a child to her that had been born to one of his mistresses. She recalls the way the other women in her village urged her to shun the child and she vowed that the baby girl would have to grow up quickly, do for herself as far as hygiene, fixing her own dinner, etc and would spend every day atoning for her father's sin. She tells of being flocked by her sisters and other female friends as she sat like royalty awaiting this "outside" child. The insult to injury of this was that she herself was barren and this child would be a reminder of her uselessness.
When her husband came to her, on hands and knees, his face touching the dirt and relatives of the "other woman" who had passed away, approaching in like manner with the exception of one woman who came forward and laid the baby in her lap. Miss Alice recalls finally looking at the baby and remembering the melting of her heart and her resolve to hate an innocent baby. She raised the child as her own until the daughter passed away several years ago.
People in our building have little patience for folks like Miss Alice. Some believe in a way that her "difference" which is her look…her way of dressing in traditional African attire and her hard-to-understand speech, sets her apart. I think that her age is another factor.
Most do not want to become attached to her because we have a lot of death here at our 55+ community. In the weeks before and after Christmas, we lost a lot of people. Some from our community and others who were related to the residents. A pall of grief pushed its way into our midst and even the holiday festivities were threatened, so I did a couple of workshops on senior grief and it's a gift to us who are left behind.
Many great discussions were born of this and though grief remained, it began to serve the purpose of helping us in being kinder and more loving to each other. The Miss Alice's of this world deserve honor and patience before they leave this earth. I would like to speak more about the goodness of grief and will do so next time. Let us use our senior season to love on those who are the least loved and those who are forgotten. They have wonderful stories to tell. Let them do so.
———————————————————–
Zenobia L Silas-Carson is a native of Chicago IL  and has lived in Minnesota for the last 30 years. She has worked as an advocate for battered women, and those being released from the prison system. Zenobia is also a former elementary school teacher and nursing assistant. Currently, she resides and works in a fifty-five plus community where she holds the position of office assistant and activities director. She facilitates three food programs, is the proprietor of Zenobia's Community Store and in her so-called spare time is a life coach for seniors. In her other spare time, she is a mother grandmother, great grandmother and licensed minister.