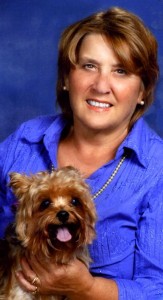 Recently while waiting for my granddaughter at her school, I turned on the radio. Immediately, my attention was caught by the following words, "Over the last few years, statistics indicate that one in four divorces are couples with 30, and even, forty plus years of marriage". I stopped the engine, turned up the volume, not to miss a word. The interviewee was Dr. Susan Brown, University of Ky. Louisville. She was discussing her research findings on a new trend in divorces:  "The Gray Divorce". As she continued speaking, Dr. Brown noted, "Many of these couples are second time marriages- throw backs to the 80's when the divorce rate soared among baby boomers." I was a captive audience for two reasons:  I had a failed second marriage (a mere 5 years!), and, my book, Successful Second Marriages, was written to find out why it failed. 
I have heard men and women who have not experienced divorce make an erroneous statement, "once divorced, the next time is easy." I am always bothered by that comment. I challenge that opinion, and I have, no doubt, the couples interviewed for my book, would agree: no divorce is easy.                                   
Dr. Brown's statistics for couples included in The Gray Divorce are significant. I felt a degree of sadness as I listened. Certainly, each situation brings a different story, a reason for ending a long-term marriage. As I listened, I was reflecting back to the stories of the couples I had interviewed for my book. These forthright contented (mature) couples shared their enjoyment in volunteering together, sharing spiritual beliefs, travel, friends, and families. When finished with all their positives, they promptly stated, "and I never want to go through divorce again". 
Pondering the revelation of this new trend in divorce, I reflected, "If those couples had read my book, could it have made a difference in their decision"? I am not supposing that my words have that kind of impact, but I do feel the stories of each couple I interviewed might give good reasons for staying power. Each couple emphasized the importance of maintaining their second marriage. No one couple was without a difficulty or a hardship; aging parents, disapproving adult children, a spouse with a disability, monetary problems. No free passes for "smooth sailing", and no complaints. Every time I left an interview, I vowed to work harder on my marriage. 
How does Successful Second Marriages fit in with The Gray Divorce? What is the correlation? Observations on my part, and phone call-ins on Dr. Brown's interview provided my correlation.  For the most part couples who opted to end their long term marriages (especially, second timers) found they were lonely, had less financial security, displeased adult children, and without a companion to share time with. Very different scenarios from "my" couples. What is the difference? Remember, these couples were emphatic, "Never again will I go through a divorce". So right there was the determination to make this time the "last." As one woman expressed, "till death do we part." 
I am listing a few of the recommendations for a successful marriage shared with me from those who know (Successful Second Marriages): 
1. A common interest, whether it be travel, volunteering, card playing, and an activity you can enjoy as a couple. – a shared experience.                  

2.  Socializing with couples who value their marriage. A national organization, Better Marriages, has local chapters where couples are provided with examples for better communication, activities to help strengthen marriage. 

3.  Sharing the load. One wife was so grateful to her husband for helping with her aged mother. He would fill in for his wife, taking her mother for doctor appointments. One new wife was in a deep depression after the death of her adult son. She expressed to her husband, "I may be crying everyday for the rest of my life." His response, "then I will hold you every day for the rest of your life". 

4.  Taking time everyday to give appreciation for your spouse- mentally or write three things. 

5. Prioritize your marriage in spite of, and, regardless, of outside forces!
One couple separated five times in four years. Not for lack of love, but the disruption their combined children created. They endured, the marriage held. Fifteen years later with all kids are out on their own, the couple is like two lovebirds enjoying their empty nest. 
No doubt for some couples choosing to end a long marriage is best for both. From her book, The Good Divorce, Dr. Judith Wallerstein makes that point- divorce is a better choice. I agree, but, I also, believe, as exemplified by nine couples, staying together is worth the effort, going the distance for a successful second marriage (or a first, and, for some of us, a third). 
=====================================
Patricia Bubash received her M.Ed. in Counseling from the University of Missouri, St. Louis. Working with students and families has been her true calling for over thirty years. For more than twenty years she has presented workshops at the community college on a variety of topics relating to parenting issues, self-esteem and issues relative to divorce. Patricia is a Licensed Professional Counselor in the state of Missouri and recently, became a Stephens Minister. Volunteering, writing and family are most significant in her life.
Patricia Bubash, M.Ed, LPC
patriciathecounselor@successfulsecondmarriages.com
http://www.successfulsecondmarriages.com
http://www.facebook.com/patriciathecounselor
http://www.linkedin.com/in/patriciathecounselor
http://patriciathecounselor.wordpress.com/
http://success2marriag.twitter.com