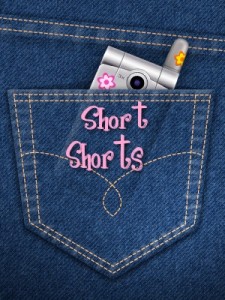 Well, I Did It!
Good news! Really, it's beyond good news. It's a miracle. I passed the  California State real estate exam. What an exhausting experience! I went into the final exam feeling drunk with power because I thought I knew everything — but wow, what a jolt of reality I got. The test questions were totally unrelated to prep material I had spent so much time studying. To add to the stress, security measures at the examination site designed to deter cheating were really over the top and I have written a humorous (okay, snarky) account of the experience. Read it here.
If You Don't Like To Cook (And I Don't)
Not only do I not like to cook, I am not a Foodie. My only requirement for food is that it is nutritious. Did you know  Costco sells shelled hard cooked eggs? A great convenience. For lunch, or for anytime, I pop two of those puppies into a blender, add a large bunch of fresh greens, add a dollop of fish oil and fill up the container with a favorite fruit or veggie juice and I'm good to go. Does it taste good? Who cares. As my Mother used to say, "Drink it — it's good for what ails you." On a nice day you can take it outside, sit under an umbrella and sip it slowly as you contemplate your navel, the state of the world or whatever makes you happy. You won't care about the taste.
At 93, Working Full Time
At 93, Betty Reid Soskin is a park ranger assigned to the Rosie the Riveter-World War II Home Front National Historical Park in Richmond, California, writes frequently on her blog, has a Wikipedia page, and has been interviewed by NPR and People.
She's become so popular, she says, that the park's tour audiences have doubled, tours are now booked months ahead, and the park has added tours to keep up. Read about her here.  (Thanks to author-speaker Ann Lorraine Banfield for submitting this inspiring tidbit.  Check out Lorraine's site at www.lorrainebanfield.com)
Irritable Bowel Syndrome (IBS)
Countless people complain about IBS symptoms that make life miserable. I am often asked, as a pharmacist, what they can do to deal with it and I have not had a good solution until now. The July issue of Life Extension Magazine (now online) has an excellent article about the condition. From the article: "While no medical treatment addresses all symptoms of irritable bowel syndrome, recently published clinical trials demonstrate that Perilla frutescens leaf extract and the patented probiotic organism S. cerevisiae can provide relief from IBS (irritable bowel syndrome)." The product is called Tranquil Tract.
Those who have tried it are enjoying different degrees of relief — some dramatic. If IBS is your nemesis, check out the product mentioned above. (This is not an affiliate pitch. I have no financial interest in the product.)
TV Ads and Old People
Some TV ads drive me up the wall, especially those for medications. One in particular is for the new diabetes drug, Farxiga. If you have watched the commercial, are diabetic and wondering if the drug might help you, you would do well to arm yourself with information before even thinking about asking your doctor about it. (If you haven't seen the commercial, here is the video.) While women should be concerned about potential serious vaginal side effects, men will be grossed out when they see how this drug may affect their penis. If just one man in a million is negatively affected, it's not funny. He will have a lot of explaining to do to his wife or girlfriend. Read my article here and see the list of possible horrendous side effects. But don't worry. The FDA says it's safe.
A Great Photographer in San Diego
Tina Nomura at LionsBrow Photography is a gifted and patient photographer. She can make an old junk yard dog look like a best-in-show puppy. She is especially skilled taking real estate photos but again, she can make anything or anyone look good. Check out her site
Want to Participate in Age-Reversal Research?
If you live in South Florida: Life Extension Foundation is doing age-reversal research. You may inquire about participating as a compensated young donor (under age 23) or  elderly study participant. Log on to LifeExtension.com/stem or call 1+800-544-4440 (Please don't pooh-pooh this effort as ridiculous. Remember Herbert Spencer's wise advice: There is a principle which is a bar against all information, which is proof against all arguments and which cannot fail to keep a man in everlasting ignorance -That principle is condemnation before investigation.")
Retirement and Alzheimer's — Is There A Connection?
I feel so strongly that traditional, non-productive retirement contributes to premature decline. This video offers evidence that delaying retirement may delay the onset of Alzheimer's.  Another reason not to retire early: Half of all elderly women depend on Social Security as their only source of income, according to a recent Time magazine article.  See more here. Also, for information on hundreds of ways to earn money working at home go to:
http://www.retiredbrains.com/work-at-home
Kudos For Patricia Weaver's Documentary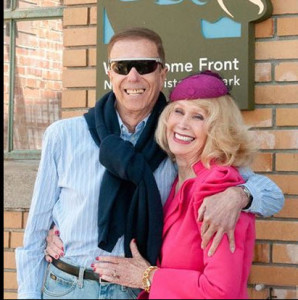 Pat Weaver has been working tirelessly to produce a documentary highlighting stories of the children of the Greatest Generation (World War II). Unfortunately, today much of our history remains untold and unknown, especially to youngsters. Here is the link to view the flyer describing her work. Contact Pat if you are interested in knowing more about her work or helping with her project: patriciaweaver70@comcast.net
About Pat's photo: Her happiness jumps off the page. Goes to show that when you are productive and doing what you love, you add joyful,  quality years to your life. She is an inspiration.