Seriously-lacking-savvy-senior-advice-about-online-dating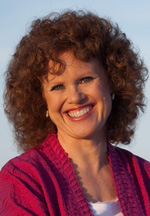 Savvy Senior, a syndicated column that appears in more than 400 newspapers and magazines across the United States, calls itself an information service for baby boomers and senior citizens. The author, Jim Miller, recently published an article called Looking for love and companionship online.
It started with a question from a reader:
Dear Savvy Senior: What can you tell me about online dating for older people? My daughter has been urging me to give it a try, but at age 62, I'm a little hesitant. — Lonely Senior
Miller responded by describing the mechanics of online dating—how to choose a dating site and how to create a profile. He encouraged seniors to "make an effort" and not get discouraged. He did include the obligatory cautions: Be prudent about giving out your full name, address and phone number. The first meeting should be in a public place. For extra caution, spend a few dollars on a quick background check. He also noted that some people will exaggerate or flat-out lie in their profiles.
The overall theme was that "dating websites are an easy way to meet hundreds of new single people without ever having to leave your home." In my opinion, Miller's words of caution were nowhere near emphatic enough.
Meeting predators online
In 2011, as part of my research for Red Flags of Love Fraud, I conducted the Lovefraud Romantic Partner Survey. Ten percent of the respondents—131 people, mostly women—were age 51 or older when a sociopath came into their life. This is the age group that the Savvy Senior writes about.
Here's the scary part: 39% of the survey's 51-and-over respondents met the sociopath on the Internet. By comparison, only 21% of respondents aged 50 and under met the sociopath on the Internet. So the proportion of baby boomers and senior citizens who met sociopaths online was almost double that of the younger survey respondents.
Anyone who engages in online dating needs to clearly understand the risks. The basics are spelled out in the Lovefraud post, Dangers of Online Dating. I am reproducing that article below.
Dangers of online dating
1. Worldwide, there are 1.8 billion Internet users. It is reasonable to assume that, as in the general population, 1% to 4% of them are sociopaths. That means there between 14 million and 72 million sociopaths online—all trolling for victims.
2. Sociopaths target lonely people. If you're looking for a relationship online, you are advertising the fact that you're lonely. You are setting yourself up to be exploited.
3. When filling out an online dating profile, you provide information about yourself and what you are looking for. Sociopaths take the information and pretend to be the person of your dreams. They use the information that you posted to seduce you.
4. Sociopaths typically register on multiple dating sites simultaneously. They keep baiting the hook until someone bites.
5. The Internet is anonymous. It is impossible to know for sure with whom you are corresponding. Some people post gorgeous photos in their profiles, which are actually photos of models stolen from elsewhere on the Internet.
6. Experts believe that 65% to 90% of human communication is nonverbal—facial expressions, gestures, body language, tone of voice. That means in communication via the web or e-mail, 65% to 90% of the meaning is missing. With so much information missing, people interpret a communication to mean what they want it to mean.
7. Because communicating over the Internet is anonymous, it creates a sense of safety. You feel like you can confess your hopes and dreams to a stranger.
8. Sociopaths say what their targets want to hear. Often, the sociopaths are lying. But humans can detect a lie only 53% of the time—the same as flipping a coin.
9. So here's what happens when you look for romance online:
·

                      

You provide information about yourself by filling out the dating profile.

·

                      

You communicate with someone, but 65% to 90% of the meaning is missing.

·

                      

You pour out your heart and soul, and it feels good.

·

                      

The person responds, and you interpret everything to mean what you want it to mean.

·

                      

You fall in love with your own fantasy.
More cautions for baby boomers and seniors
Besides those nine points, boomers and seniors who consider online dating need to know the following:
10. If you are divorced and your marriage was bad, you are vulnerable. Unless you have actively worked on recovery, you're probably still carrying the pain of previous abuse, emptiness or betrayal. You may feel desperate to find a fulfilling relationship, which makes you susceptible to sociopathic love bombing.
11. If you are widowed and your marriage was good, you are vulnerable. Having enjoyed a loving, supportive partnership, you may believe that all relationships are that way. This may make you unwilling to believe that a new partner's motives may be exploitative.
12. Describing your status as "widowed" in a dating profile sets you up to be exploited. Sociopaths know you may have assets, a life insurance payout, a home that is now yours alone. They know you are bereaved. You are a fat target waiting to be plucked.
Sociopaths continue their exploitative ways all their lives. My ex-husband was still trying to seduce women online as he approached age 70. Several Lovefraud readers have told me stories of their lonely fathers who were seduced by gray-haired grannies who were looking for a meal ticket.
Yes, sometimes online dating works—my own widowed sister-in-law found love on a dating site. But everyone needs to understand the risks, and the warning signs that a new beau is actually an exploiter.
The Lonely Senior who wrote to Savvy Senior is right to be hesitant.  
Check out Donna Anderson's blog here: http://www.lovefraud.com/2013/04/12/lacking-savvy-senior-advice-online-dating/