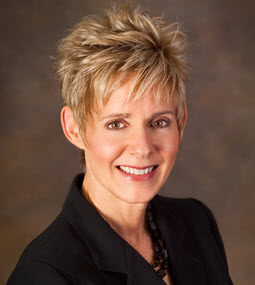 I thought it was important to share my thoughts about self-care…while this is directed more toward the ladies, men can benefit too.
My thought for this article started a few weeks ago when I had a desire to buy new bras. I don't know what I dread more…bra shopping or the dentist. My go-to bra for the last year has been the sports-bra variety. I felt it was time for a change. My first attempt was Macy's and that was an epic fail. I had no idea what size I really was and there was no one to help.
A week later I made my way to Soma. My experience was amazing. I was measured and the stylist listened to my concerns about what I wanted/needed and made the experience enjoyable. I tried on many style and types of bras until I found my holy grail. Bras aren't cheap so I looked at this as an investment in my wellbeing.
After leaving the full-time workforce, it's easy to fall into the I don't need to get dressed up or wear make-up mindset. While I no longer need to wear business attire, I still enjoy wearing casual dresses, maxi skirts, and cute shoes. I don't wear make-up daily, but I'm committed to my AM & PM skincare routine and always wear sunscreen on my face. My go-to is  Australian Gold Botanical Sunscreen Tinted Face Mineral Lotion, Broad Spectrum, Water Resistant, SPF 50.
It's easy to let go of things we did while working. If funds are limited there are ways to take care of yourself on a budget. Go to the local cosmetology school for hair and nails and the massage therapy school for a message. I LOVE thrift store shopping and always find new to you outfits. Another inexpensive good quality place to find great fashion pieces is H&M. Also, don't dismiss Walmart for great costume jewelry as well as for fashion. Look at buying drug store brands for skin care and makeup. I buy from E.L.F. Cosmetics, which are probably the least expensive AND are good quality products. If you wear glasses, change up your look with new frames. Eyeglass World or VisionWorks are great inexpensive options. If you have your prescription check out online brands like Zenni Optical or Warby Parker.
Why am I sharing all this with you? I truly believe taking care of YOU is huge as we age. I want to be crystal clear that what you do for yourself is for you and no one else. I have a wonderful husband who says he could care less about what I wear…blah, blah, blah. He's sincere in his comments. However, I do what I do for me and me alone. I want to look and feel my best for me. Period.
Diet, movement, sleep, hydration are foundations to longevity. Self-care is another tool for keeping your mental wellbeing in check.
I'd love to hear what you do for self-care, so leave a comment below.
Happy summer!