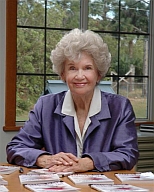 I am constantly  amazed at the things I remember. Sometimes I am amazed at the things I can't  remember. WHY, on this cool but sunny morning in the Fall of 2016, would I be thinking of a pet pig of 1947 ???
My young husband and I had rented a place in the country. We were young, too trusting and excited about our future. We didn't have a dog or cat but we had a very young  pet pig; we named him 'Oink'.
We fed him scraps of left-over food, softened by adding milk; he was too young to eat corn.  Oink followed us everywhere, just like a puppy. When we scratched the side of his belly, he immediately lay down to enjoy this. He came running when we called him. As a young couple, we were elated and surprised by our days of enjoying our 'pet'.
What I don't  remember is what happened to Oink. Probably, since we later moved to a nearby small town, he might have been sold.  During that marriage, 'moving' became a regular event.  Domestic violence (new words and actions) became our lifestyle. I finally 'moved' back to my parents' house, along with a small son, who was four months old. I hadn't had a decent meal in nearly two weeks, so I was GLAD to get back to my Mama's full table.
Actually I try to forget the negative experiences but this is often impossible. Both of us went on toward the unknown and scary future.  When my son was one year old, I got my first job. I could have been a secretary/stenographer but no such jobs were available. Instead, I got a job in a textile mill, at 40 cents an hour. The first thing I bought with my grand paycheck was a baby bed (crib) for my little son. I was afraid I might crush him in the double bed in which we slept.
After a year, I got a divorce. My ex was to pay $7.50 per week child support. He never paid this and didn't see our son again until he was a senior in high school. Once I had him arrested and jailed. The attorney gave me $75., and took the balance as his fee, which  my ex was to have paid.   I understand why my son legally changed his name many years later.
Life goes on. I finally went on to better jobs. Life has been very educational for me. One of my faults is being too trusting. For sure, thousands of others didn't have a Mama like mine!! She taught me not to lie OR take anything that wasn't mine.  I was book-smart but life-dumb; I assumed others were also honest.  I will tell you the truth, even if it makes me look bad.  You  could leave thousands of dollars on a table; when you returned, every cent would be there.  As age  86, I could never change into another kind of person.  I think of greed as another form of cancer. I have known many who were eaten up by  greed; I felt sympathy for them.
Years later, I met my ex's fourth wife; amazingly, we became friends. She and I later attended his funeral arm-in-arm. Some looked at us as if we were crazy but that is okay too. We stay in touch; she is a very nice lady.
Yes, we remember much and forget much. Life has a way of teaching us lessons that we might need along the way.  It is wonderful when we can remember the most important ones.