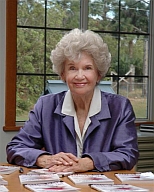 Most of us have had situations in our lives that bothered us for years and suddenly we just don't care about the end results. This new attitude is such a freeing place to be! What was important to us for a long time is now not important at all. This might involve those you considered friends, or even worse, members of your family. Ah, the freedom of not caring anymore!
I had a 'friend' of several years. We usually saw each other every day. We went places together, enjoyed lunch together. We informed each other of the accomplishments of our kids. We shared the joy of new grandchildren. We knew   positive and negative aspects of our family lives. I thought we would be friends as long as we lived. Then she moved to a state far away….. and it was as if we had never met.
I realize the difference between friends and acquaintances. Like you, I have both. Also, there are some friends who aren't 'close' friends, though we might like and admire them. In this instance I am referring to one that I considered a 'close friend'; each of us would always be interested in the events of the other's life.
Apparently, I was wrong. I stayed in touch with calls and an occasional card; she didn't stay in touch at all. For the last four or five years I would call once a year, wanting to know how she was doing. She always seemed glad of my call as she promised to stay better in touch. She didn't.
I suddenly reached a point where it didn't matter whether she stayed in touch. Any relationship takes the efforts of at least two people. If my friendship meant that little to her then it was her choice. It's been three years and I never heard from her again, nor have I contacted her. When I realized that it didn't matter anymore, I felt such a huge freedom!
This situation is more painful when it involves family members. It is as if these don't know, or don't care, how to stay 'close' to others in the family. In  fact, they choose NOT to be. We try, with calls or special cards, to show our love. They show nothing. Even in a situation such as this, we can give up trying to show our love and/or friendship. Again, it takes at least two.
Over many years, there has never been a phone call, card, photos, e-mail or even a message on facebook. In the maybe once-a-year family visits, there is nothing to indicate love or friendship. Do I care anymore? NO – I will never make another effort to be friends. It is clear that this is a mutual feeling and so be it.
Even so, I am sad to a degree that it has to be this way. REAL FRIENDSHIP AND FAMILY LOVE are two precious things to have. I try to BE the kind of friend that I need.
Though my parents and seven siblings have passed, I still have a huge   family: twelve grandchildren and eight great-grands, plus numerous nieces and nephews. Four of my five children survive; my middle daughter passed in 2005 at the age of 41.  Most of us are close. I am thankful for them and my love has no boundaries.
/