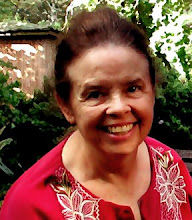 December 10 is Human Rights Day around the world, recognizing that human rights belong to every human being, whatever his or her particular circumstances, personal qualities, or native country.  The day is celebrated openly or in secret, depending on the country, not likely to be celebrated publicly in North Korea, China, Cuba, Syria, or Belarus. 
Last year, on Human Rights Day, December 10, 2011, my local Amnesty International group co-sponsored a letter writing event at the National Press Club in Washington, DC, held jointly with Reporters Without Borders, where one of our speakers was Birtukan Mideska of Ethiopia, actually a subject of our Human Rights Day letter-writing campaign two years earlier. Seeing in the flesh a former prisoner like Mideska, to whose release we had contributed, has always been exciting.  Another speaker was Nada Alawadi, a Bahraini journalist who had been arrested, threatened, and silenced, then decided to leave the country. While missing their homelands, the two women were grateful to now be alive and safe.
How did I first get involved with Amnesty International? Sometimes when you feel you simply cannot take on another task, actually going that extra mile will yield unexpected rewards, opening up a whole new world. In 1981, as a single parent, newly separated from my husband of 24 years, I helped found a local Amnesty group, Group 211 in Washington, DC, to which I still belong. Not that I had any free time to spare, but I just made the commitment and never looked back. Our group was successful in helping free several prisoners of conscience in countries from Bhutan to Somalia. One of our most dramatic achievements occurred back in 1984, when we welcomed 26 long-term Cuban prisoners at Washington's Dulles airport, greeting them when they first arrived with presidential candidate Jesse Jackson, to whom we had given their names. One, carpenter Basilio Guzman, imprisoned for 22 years, ended up staying in the DC area, marrying a member of our group, and fathering a now college-student daughter. At age 75, he's still working renovating houses.
After that, I took on even more volunteer duties for the national organization, including as Cuba and Dominican Republican Coordinator and, for the last eight years, as Caribbean Coordinator, while also remaining a member of my local group. In San Francisco in 2011, we celebrated Amnesty International's 50th anniversary at a conference where Joan Baez sang live and newly liberated peace laureate Aun San Suu Kyi talked by speakerphone from Burma, a special thrill for all of us who had fought so long for her freedom.
At age 74, after more than 30 years as a human rights activist, I am not ready to retire from the struggle, especially not now when our efforts are needed as much as ever. Everyone needs to find a special cause or purpose to which to devote their energy, something providing meaning beyond everyday life. Those of us who have been around for some years know that life is about more than "me-me-me" and achieving financial success. Sometimes our volunteer activities have a greater impact than we could have ever imagined, both on others and on ourselves. Whatever your passion or cause, dedicate yourself, even if you think you don't have time. It will give new energy and meaning to your life.
========================================================
Barbara E. Joe, a freelance writer and Spanish interpreter and translator, lives in Washington, DC, and is the author of Triumph & Hope: Golden Years with the Peace Corps in Honduras