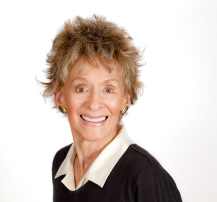 If only the public knew what it really should really know about medication safety.
A current TV ad shows a blissfully happy woman gleefully telling friends she is "Down with Crestor".  Crestor is a statin, a drug to lower cholesterol. According to a study published in  the December 1, 2015 issue of the American Journal of Cardiology, statin users, compared with case-matched controls who didn't use statins, showed a 30% to 36% greater prevalence of kidney disease. See article here.
Authors of the study caution,  "Our paper says to scientists, physicians, funding agencies, [and] policy makers: Watch out, [it] seems that we still do not know enough about the long-term effects of these drugs on [the] overall well-being of patients.'" The warning seems to fall on deaf ears and blind eyes.
I've already exposed a nasty side effect of the anti-diabetic drug Farxiga and more recently, it's evil twin, chemically speaking, Jardiance. The ad for Farxiga currently touts it's for "everyday people" (whatever that means). Those "everyday people", men, in particular, should know about some nasty side effects which can be seen  here .What to do if you are currently taking a medication and it's making you feel worse rather than better? Talk to your doctor as soon as possible.  When your physician prescribes a brand new, FDA-approved  medication for your condition, don't assume he or she is familiar with all possible side effects. And don't assume the pharmacist knows everything either.
Ask your pharmacist for the "package insert" for the medication you are taking. It's a large sheet of paper, possibly 9×12 (often much larger), folded into a tiny square and attached to every package of medication received by the pharmacy. Get your magnifying glass and wade through the tiny print on both sides — a lot of stuff you probably won't understand. However, you will understand the section dedicated to "side effects" (if you can find it) that will tell you what you need to know.
Remember, your health is your responsibility. To the extent possible, take charge of it. Talk with your doctor when you have concerns about prescribed medications.
Even as the government continues to approve questionable drugs, it continues its war on dietary supplements. See "FDA Strengthens Dietary Supplement Regulation" in which we learn the FDA announced the creation of its Office of Dietary Supplement Programs (ODSP).
The new office's responsibilities will include taking action to remove dangerous supplement products from the market. Of course, no one wants dangerous supplements, but the question is, how is it determined what is "dangerous"? What criteria will be used?
The new bureaucracy will also be charged with taking action against claims in cases involving serious risk of consumer harm or widespread economic fraud. I wonder if action will be taken against FDA-approved drugs that can cause cancer, diabetes, or even death. Probably not. Buyer Beware.
———————————————-
Statements in Put Old on Hold Journal are those of the credited author of the article or message and the expressed opinions are not necessarily those of the site owner.
Articles and messages on this site are for information purposes only and should not be used to diagnose or treat any illness, disease, or other medical condition.
Always consult with a qualified medical professional before making medication, supplement, exercise, or lifestyle changes or decisions. No personal medical questions of any kind can or will be answered.