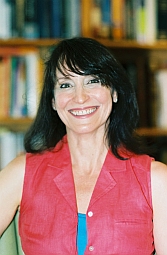 This particular reason keeps the same problem or problems around far longer than you ever anticipated, contributes to stress, exhaustion, frustration, and why little-to-no lasting progress is made, no matter what you do.
Think of one issue you have (or someone you know has) struggled with for any length of time, especially if for a long time. It might be money, weight, health, business or career, or something else. Here are three typical approaches, one of which you might have chosen regarding your issue, maybe even all three over time, depending on your frustration levels. Suspend judgment about yourself or others as you read them.
You sincerely want to improve this issue and have invested a lot of time, energy, and or money into more information and methods, but the issue has parked itself in your life or does that one step forward, two steps back thing.
You make halfhearted efforts at improvements.
You make no effort beyond complaining about it to yourself and others, which you do often.
That pesky reason I refer to in the title, and which I'm about to share with you, contributes significantly to why nothing seems to work. Ready?
What do boundaries have to do with authority? Turns out the answer is this: Everything. Recently, an issue of boundaries of the personal kind came up for me. At the moment it happened, something else was going on and it would have been inappropriate to address it right then and there. Life happens, and there was a delay in my being able to take care of it. So, for several days, I gritched about this to myself, until I was more annoyed with myself than the other person. And it became clear that the person with the bigger issue was me. Ugh.
So I asked God how to address this. He answered with, "If you don't have this 'boundaries' thing down, you can't have the 'take authority' thing down." He was referring to spiritual authority written about in Luke 10:19. However, God plays multi-dimensional chess. This means there is always more than just the one level or layer you're looking at.
We'll start at the end and work our way backward. What do problems or issues require? Solutions. I mean, isn't that what the investment of time, money, and energy is all about when there's an outcome we desire or must have?
What do solutions have? Boundaries. How can that be, you may ask. What are boundaries? Limits. Perimeters. That kind of thing. Want to lose a few pounds? You have to limit your intake of certain foods and beverages. Pause and think about one area of your life where someone is intruding and shouldn't. Let's take an easy example. Best-selling authors tend to have studios or some place set apart from anyone and clear-cut boundaries about not being interrupted when they work. This is necessary for them to get into the proper, creative mindset and focus. What gives them the right to expect people to honor this?
Authority. What gives a person such authority? Identity. They know who they are, what they need, and that they are the best author(ity) of what they need for balance in every area of life. Yes, God is the Author and Finisher of our faith, but in daily life, He expects us to operate with a level of authority, which He took the time to describe in that 66-chapter book He used so many scribes to write.
When you know who you are, and operate in authority over your life, which should require some boundaries you need honored as well as those of others you honor, it's easier for you to come up with solutions that work for you and your life.
Going back to God's question: If you don't have the boundaries thing down, how will you manage to get the authority thing down? Where you live—apartment, house, or whatever—has boundaries of doors, windows, and property lines. Say you own your own home. Who has the authority to say who can come onto the property and into your home?
Are you confident and comfortable about your ability to establish and maintain proper boundaries with others and with yourself? If you have taken responsible (not snarky) authority over yourself and your life, the answer should be yes. Do you take the level of responsibility required to have confident, comfortable authority over health, weight, finances, business or career, relationships, and so on? This is not a blame-game. The truth about this will set you free in a whole lot of ways. Hint: Start slow and build.
I want to briefly share what else God provided as part of His answer to the question He asked me. The three are as follows:
Dr. Clarice Fluitt's book, Re-Script Your Future: Power-Packed Proclamations for Your Life, Business and Government. I recommend this book to anyone who is ready to address issues with identity, authority, boundaries, and solutions. Warning: If you read this book, and if you need the kick in the pants it gives, you'll feel it. You'll also see how many lies you've been told about yourself and that you maybe perpetuate, without being aware of it.
Pastor Mark Driscoll's book, Spirit-Filled Jesus: Live by His Power. Here are a few relevant segments.
*"Who you think you are determines what you do."
*"When you know that you are a loved child of God and your identity in relationship to your heavenly Father cannot be changed, you are free to stop living for your identity—something that is never secure—and start living from your identity, which is eternally secure."
*Referring to the devil, Driscoll wrote, "He most often finds a place in your life where you have suffered significant emotional and spiritual pain and seeks to convince you to believe a lie in that painful place."
Dr. Belinda Campbell, that day's intercessor for Suzanne Hinn's National Prayer Call about—yep—identity, authority, and solutions. You can listen at no cost to the replay of that call that had a Serious Anointing from God on it. Dial 712.451.1010; Access Code (when prompted): 988990#; Reference Code (when prompted): 948#. Allow yourself one uninterrupted hour, to see what God's message to you may be.
God wows me. I asked Him a question. He answered with a powerful question, and then led me to even more answers. Proper identity, authority, boundaries, and solutions work in tandem for us as individuals, in every personal and professional relationship we have, and, yes, for nations.
Amazing, God!
Amazing God.
Wishing you peace and joy.