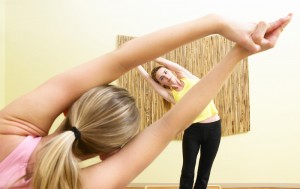 Legislated to Health? If People Don't Take Their Health Into Their Own Hands, Governments May Use Policies to Do It for Them
Obesity rates in North America are a growing concern for legislators. Expanded waistlines mean rising health-care costs for maladies such as diabetes, heart disease and some cancers. One University of Alberta researcher says that if people do not take measures to get healthy, they may find that governments will throw their weight into administrative measures designed to help us trim the fat.
Glass Shape Influences How Quickly We Drink Alcohol
The speed at which we drink alcohol may be influenced by the shape of the glass we drink from, according to new research from the University of Bristol, published in PLoS ONE. This could be a target to help control the problematic levels of drunkenness that are becoming increasingly common in our society.
Healthy Living Into Old Age Can Add Up to Six Years to Your Life: Keeping Physically Active Shows Strongest Association With Survival
Living a healthy lifestyle into old age can add five years to women's lives and six years to men's, finds a study from Sweden published on the British Medical Journal website.
More Heart Problems With Two Chemo Drugs for Breast Cancer, Study Suggests
Women who have breast cancer and are treated with two chemotherapy drugs may experience more cardiac problems like heart failure than shown in previous studies, according to a new Cancer Research Network study by Group Health researchers and others in the Journal of the National Cancer Institute.
Monogamy and the Immune System: Differences in Sexual Behavior Impact Bacteria Hosted and Genes That Control Immunity
In the foothills of the Santa Cruz Mountains two closely related species of mice share a habitat and a genetic lineage, but have very different social lives. The California mouse (Peromyscus californicus) is characterized by a lifetime of monogamy; the deer mouse (Peromyscus maniculatus) is sexually promiscuous.
Studying Everyday Eye Movements Could Aid in Diagnosis of Neurological Disorders
Researchers at USC have devised a method for detecting certain neurological disorders through the study of eye movements.
Water Pipe Smoking Has the Same Respiratory Effects as Smoking Cigarettes
A new study published in the journal Respirology reveals that water pipe smoking, such as hookah or bong smoking, affects lung function and respiratory symptoms as much as cigarette smoking.
Gender Bias in Leading Scientific Journals
Fewer women than men are asked to write in the leading scientific journals. That is established by two researchers from Lund University in Sweden, who criticise the gender bias.
Health Care Spending in Last Five Years of Life Exceeds Total Assets for One Quarter of U.S. Medicare Population
As many as a quarter of U.S. Medicare recipients spend more than the total value of their assets on out-of-pocket health care expenses during the last five years of their lives, according to researchers at Mount Sinai School of Medicine. They found that 43 percent of Medicare recipients spend more than their total assets minus the value of their primary residences.
Even the Very Elderly and Frail Can Benefit from Exercise
A study carried out by Dr. Louis Bherer, PhD (Psychology), Laboratory Director and Researcher at the Institut universitaire de gériatrie de Montréal (IUGM), an institution affiliated with Université de Montréal, has shown that all seniors, even those considered frail, can enjoy the benefits of exercise in terms of their physical and cognitive faculties and quality of life and that these benefits appear after only three months.
Alternatives to Medicare's Fee-For-Service Payment System Examined
For years policymakers have attempted to replace Medicare's fee-for-service payment system with approaches that pay one price for an aggregation of services. The intent has been to reward providers for offering needed care in the most appropriate and cost-effective manner. But many of these programs have known pitfalls, says Stuart Altman, an economist and the Sol C. Chaikin Professor of National Health Policy at Brandeis University's Heller School for Social Policy and Management.
Feeling Stressed by Your Job? Don't Blame Your Employer, Study Shows
Work stress, job satisfaction and health problems due to high stress have more to do with genes than you might think, according to research by Timothy Judge, professor of management at the University of Notre Dame's Mendoza College of Business.
Surgery Has a More Profound Effect Than Anesthesia On Brain Pathology and Cognition in Alzheimer's Animal Model
A syndrome called "post-operative cognitive decline" has been coined to refer to the commonly reported loss of cognitive abilities, usually in older adults, in the days to weeks after surgery. In fact, some patients time the onset of their Alzheimer's disease symptoms from a surgical procedure. Exactly how the trio of anesthesia, surgery, and dementia interact is clinically inconclusive, yet of great concern to patients, their families and physicians.
Should I Marry Him? If You're Having Doubts, Don't Ignore Them, Psychology Study Suggests
In the first scientific study to test whether doubts about getting married are more likely to lead to an unhappy marriage and divorce, UCLA psychologists report that when women have doubts before their wedding, their misgivings are often a warning sign of trouble if they go ahead with the marriage.
'Mini' Stroke Can Cause Major Disability, May Warrant Clot-Busters
A transient ischemic attack, TIA or a "mini stroke," can lead to serious disability, but is
frequently deemed by doctors too mild to treat, according to a study in the American Heart Association journal Stroke.
Mini-Strokes Leave 'Hidden' Brain Damage
Each year, approximately 150,000 Canadians have a transient ischemic attack (TIA), sometimes known as a mini-stroke. New research published January 28 in Stroke, the journal of the American Heart Association shows these attacks may not be transient at all. They in fact create lasting damage to the brain.
Honestly? Just Sign Here — First; Signature Placement Curbs Cheating, Study Shows
Tax collectors and insurance agencies trying to boost honest reporting could improve compliance simply by asking people to sign their forms at the beginning instead of at the end.
Statins Are Unlikely to Prevent Blood Clots, Large Analysis Finds
Despite previous studies suggesting the contrary, statins (cholesterol-lowering drugs) may not prevent blood clots (venous thrombo-embolism) in adults, according to a large analysis by international researchers published in this week's PLOS Medicine.  Watch the video