Tattoos Reduce Chances of Getting a Job **  Twitter and Privacy: One-In-Five Tweets Divulge User Location ** Bacteria Responsible for Gum Disease Facilitates Rheumatoid Arthritis ** 110 million sexually transmitted infections in U.S.: CDC report ** Vitamin C Dissolves Alzheimer's Plaque 
* * * * * * * * * *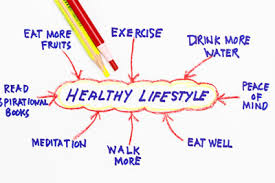 Tattoos Reduce Chances of Getting a Job 
Having a tattoo can reduce your chance of getting a job, but it depends on where the tattoo is, what it depicts and if the job involves dealing with customers, new research says. 
In Rochester, a Tale of Tainted Tattoos: Outbreak Highlights New Source of Infection — Tattoo Ink 
If you end up with a rash on a new tattoo, you should probably think twice before brushing it off as an allergic reaction or a normal part of the healing process. 
Tattooing Linked to Higher Risk of Hepatitis C, Study Finds 
Youth, prison inmates and individuals with multiple tattoos that cover large parts of their bodies are at higher risk of contracting hepatitis C and other blood-borne diseases, according to a University of British Columbia study. 
Most Teens Don't Stop to Think About Tattoo-Removal Risks 
Many adolescents think about getting tattoos, but less than half know what's involved in having them removed, according to an Italian study appearing online in the Journal of Adolescent Health. 
Twitter and Privacy: One-In-Five Tweets Divulge User Location 
Hashtag #doyouknowwhoswatchingyou? A new study from USC researchers sampled more than 15 million tweets, showing that some Twitter users may be inadvertently revealing their location through updates on the social media channel. 
Association Between Hormone Replacement Therapy Use and Breast Cancer Risk Varies 
Breast cancer risk associated with use of hormone replacement therapy (HRT) among postmenopausal women was variable when analyzed by race/ethnicity, body mass index (BMI), and breast density, according to a new study published September 3 in the Journal of the National Cancer Institute. 
Sugar Activates Oncogenes in Tumors 
Sugar consumption fueled tumor growth in fruit flies, possibly explaining why people with metabolic syndrome have an increased risk for certain cancers, according to a new study. 
FDA gives approval for Botox to treat crow's feet 
The USFDA confirmed that it has approved of Botox Cosmetic for the temporary treatment of fine lines around the eye area, commonly known as crow's feet. 
Bacteria Responsible for Gum Disease Facilitates Rheumatoid Arthritis 
Does gum disease indicate future joint problems? Although researchers and clinicians have long known about an association between two prevalent chronic inflammatory diseases — periodontal disease and rheumatoid arthritis (RA) — the microbiological mechanisms have remained unclear. 
Teen Driving and Marijuana Use: More One in Four High School Seniors Drive After Using Alcohol or Drugs, or Ride With a Driver Who Has 
More than a quarter of high school seniors drive after using alcohol or drugs, or ride with a driver who has. Driving after marijuana use on the rise. A new study in the American Journal of Public Health finds that 28 percent of U.S. high school seniors have driven after using drugs or drinking alcohol in the past two weeks, or ridden in a vehicle with a driver who did. In particular, driving after smoking marijuana has increased over the past three years. 
110 million sexually transmitted infections in U.S.: CDC report 
A new report from the US Centers for Disease Control (CDC) warns that not only are new gonorrhea infections at epidemic levels in the US, but the sexually transmitted disease is becoming untreatable because "Neisseria gonorrhoeae," the bacteria that causes the disease, has become resistant to the antibiotics used for treatment. 
Celery, artichokes contain flavonoids that kill human pancreatic cancer cells 
Celery, artichokes, and herbs, especially Mexican oregano, all contain apigenin and luteolin, flavonoids that kill human pancreatic cancer cells in the lab by inhibiting an important enzyme, according to two new University of Illinois studies. 
Mobility Is Key to Healthy Aging 
A clinical review from geriatricians at the University of Alabama at Birmingham suggests that mobility limitations are a litmus test for healthy aging and urges primary care physicians to take a more aggressive role in ascertaining the mobility of their older patients. 
Driving Cessation Hinders Aging Adults' Volunteer and Work Lives, Social Lives Okay in Short Term 
For many senior drivers, it is only a matter of time before they are forced to give up their car keys due to failing eyesight or other health issues. Now, University of Missouri researchers have studied how aging adults' driving cessation influences their work and social lives. The researchers found that seniors' loss of driving independence negatively affected their ability to work and their volunteerism; the adults' social lives were not instantly affected yet dwindled over time. 
Lifestyle Changes May Lengthen Telomeres, a Measure of Cell Aging 
A small pilot study shows for the first time that changes in diet, exercise, stress management and social support may result in longer telomeres, the parts of chromosomes that affect aging. 
Consumers should be wary when watching those advertisements for pharmaceuticals on the nightly TV news, as six out of 10 claims could potentially mislead the viewer, say researchers in an article published in the Journal of General Internal Medicine. 
Avoiding Overdiagnosis (Mild Cognitive Decline) 
Watch out for a new trend, led by the UK and US, to screen older people for minor memory changes. (These memory changes are called pre-dementia ot MCI [Mild Cognitive Impairment].) Read The British Medical Journal's warning on how this is leading to a 23% overdiagnosis rate and potentially harmful treatment. 
Don't Use Alzheimer's Drugs Till You Really Need Them 
Doctors may be tempted to prescribe Alzheimer's medications to people who have mild memory and cognitive problems. Learn why this is bad practice. 
Vitamin C Dissolves Alzheimer's Plaque 
Researchers at Lund University have discovered a new function for vitamin C. Treatment with vitamin C can dissolve the toxic protein aggregates that build up in the brain in Alzheimer's disease.  The research findings are now being presented in the Journal of Biological Chemistry. 
Scientists find genetic link between sugary drinks and gout 
Scientists in New Zealand have for the first time discovered a genetic link between sugary drinks and the occurrence of the debilitating arthritic disease, gout, in men.