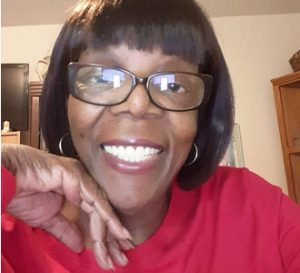 In the second half of fourth grade, I dealt with many adjustments. A new school, a second-story apartment with natural hardwood floors, and my dad had even bought a new car that had that "smell" we love to remember. Mother was learning to drive, and my brother and I, six years junior to my mature nine, were free to make ourselves familiar with the close surrounding area as long as we did not go "too far," mother warned.
The west side of Chicago had not come to the dreadful end that it currently boasts, so there were actual lawns and greenery all around, and people were polite, if not friendly, as they sniffed us out to decide if we might be rabble-rousers or trouble makers. There must have been a unanimous meeting after which we were deemed harmless, and just as in our former neighborhood, we were quickly recognized as Mr. and Mrs. Williams's "nice" children, Raymond and Zenobia.
Roswell B. Mason Elementary school was three stories tall with long winding hallways where pictures of foreboding forefathers lined the walls. I didn't particularly appreciate passing by them on the rare occasion when I was alone.
Our school librarian only visited our rooms with her rolling cart filled with books that we could borrow for two weeks. Being a voracious reader, I always took at least two. My favorite was  Hitty: Het First One hundred Years. All the teachers knew that reading books on poetry and any dolls that came to life at night, such as Raggedy Ann or Hitty, were my favorites. They knew I loved to read, and this is why our librarian asked one day if I wanted to represent the school on Arbor Day.
"Well, of course In would, and wait, what in the world was Arbor Day"  Mrs. Strzelecki, our class teacher, gathered a lot of information for me to read, then pointed out that I must remember I was to be a beacon for Mason School, as Mayor Daley and a few other names I can no longer recall would be visiting. I would recite a poem by Joyce Kilmer and make everyone proud.
On the day of the ceremony, the eighth-grade drill team and marching band did us proud, drums and right and left face, and I sat on the stage with children older and younger, ready with my spoken tribute to this beautiful day. Having the mayor at our school was not a big deal. He was relatively new at being the mayor and tried to make a showing in schools and at various council meetings. I loved watching him get jolted out of near-sleep to remind us of what good kids we were and a credit to the "fair city of Chicago," only he pronounced it Chicag-ah"  It always made me giggle.
When it was my turn, I walked straight to the podium, fearless, and thought about what being a "born ham," as my dad described me from time to time, could mean. My shyness and tendency to cry would leave immediately when I stood up to speak at church or play at my piano recitals. So it was if there was two of me, the quiet nerd girl and the showy stage girl. I never figured that one out. My eyes scanned the auditorium and found my mother and little brother. Daddy had to work so he would hear about how wonderful I was later.
Mother's reminder to ENUNCIATE my words and speak CLEARLY filled my memory and I delivered that "I think that I shall never see" poem, line for line, lifting my voice for emphasis and making the audience see past my be-ribboned braids, starchy new skirt and blouse and held them captive with the ins and outs of that beautiful piece. Then it was time for Mayor Daley who gave his usual speech, and finally, time for the tree ceremony.
That was it; the ceremony was over, I had been given my tree, which I discovered had been wrapped in something at the bottom to keep it moist, and on the way home, I put my shoulder strap up on my book bag and carried the tree held stiffly in front of me like a badge of honor. I did not hesitate to tell the pharmacist at Rexall drugs, who was standing in front that I had EARNED a tree b reciting a poem. I could not wait for Daddy to come home, I wanted him to plant the tree with me, and he agreed to do so but warned, "Kitty girl, your tree might not survive here in the city. Maybe we need to take it to another place like the forest preserve so it can be with the other trees, but I stubbornly refused. With a lot of other trees I would never recognize it.
Sighing and looking at my mother, who just shrugged and set the table for supper, we went to find a place in front of our building where little chains cornered off every few feet of grass. I was sure my tree would be safe.
Daddy had brought a small garden spade from his tool bag and dug a deep hole. He took it out of its burlap encasing and placed it lovingly in the ground. "Should I water it?" I asked him, but he shook his head no, that trees were watered by rain and did not need my help. We looked at the tree a bit longer, then went inside to eat.
When we were done, the sun had not gone down, so I sat on one of the covered radiators and looked down at my tree. My little brother joined me, and though he was three years old, I think he might have been proud to sit and look out of the window with me.
Suddenly, from around the corner, near the alley came about four boys, each riding broom and mop stick horses, their cap guns ka-powing, and those fortunate enough to have chaps and cowboy hats, thundering along to William Tell Overture, or shall In say, the Lone Ranger's theme song, imitated by their high young voices. "Noisy boys," I thought, then right before my eyes, the last boy spied my tree, sized up its tiny frame, and snatched it out of the ground, never missing much of a beat of the theme song. Nothing was left, but the gaping hole, and I began to cry loudly. I told my dad what happened, and he reminded me of his warning about planting trees in the city.
I did not cry for long but spent quite some time despising those boys. One of them even became a suitor when we were teenagers, and I never mentioned the young tree because that boy became cuter as he got older. My dad placated me with two goldfish and a huge bowl and pretty stuff to go in it, and after a while, the tree talk died in our house. Daddy filled in the hole so it would not be unsightly/ After all, we were the newbies on the block and did not want to deface the property.
I kept the Trees poem in my heart, and to this day, I think about it and know that Mr. Kilmer put his heart and soul into that poem, and in reciting it, all those years ago, so did I.