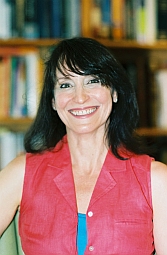 I thought this month's article topic was settled weeks ago, so expected words to flow like a babbling brook when I began to write. Instead, I hit a wall called CONFUSION. As I explain in the next paragraph, the topic kept shifting. You see, God was working on me, which resulted in my hitting that confusion wall hard. I felt Holy Spirit say, "That's what you're to write about: Confusion." I took that to mean I wasn't the only one who needed clarity about how to be in these times.
Initially, the first topic on my heart was Christians Behaving Badly. That segued into Sinful, Self-Righteous Pride and what its effect is on everyone, including Christians. Then came the nudge to read Matthew 23. As I started to read, boy, was I ever able to see some of what our leaders have been up to lately! Pen in hand, I jotted down even more notes. This went on, verse after verse, right up to the ones that led Holy Spirit to convict me about judging others. Oy. And once again, I said: Lord, I'm so confused about what to think, do, and say in light of all that's going on. God is truly clever, because everything I'd thought to write about is in here, but not in the way you might expect, as you'll see.
It seems everyone is going after someone about something. If we pause long enough to hover above the fray and leave our my-side-is-right attitude down below, we'll see that though some are getting berated or abused more than others, you'd be hard-pressed to find anyone left out of this battle. In this fight are deceivers and those they've deceived who don't have a clue; and those who know about the deception and willingly work with the deceivers; and there are the innocent ones caught in the middle, etc. You get the picture. Some in the fight are not Christians, some are, and it's the latter bunch who triggered my confusion most.
How, Lord, would You have me behave during these crazy times? Some people are doing bad things and getting away with it—big-time! And some Christians are going after them in ways that contradict Scripture. Christians I respect say we have to fight. But it seems they're using the same weapons the Adversary gave his group, rather than the Armor of God. I found myself against the ropes in the ring and not knowing what to do, other than join in with I'm-in-the-right snark, ridicule, and judgment, including of fellow Christians, which is yet another virus going around. Scriptures about behaviors and being held accountable for our words floated across my mental screen and weighed on my emotional heart, also known as Holy Spirit Conviction. "Father, I need guidance," became a daily plea.
Wow, when Almighty God answers, it's amazing. That's why, if you share some of my concerns, I'm leaving it up to Him to address yours as He has (and continues to address) mine. I pray what's below assists you as well, because I find it impossible to consolidate all of this into a simple article. Maybe that's because in this case, more is better as these God-inspired messages provide timely information and instruction, way more than I could manage in this space.
Q: Lord, how do I deal with this temptation to judge when You said we're to leave it to You?
A: Watch Pastor Mark Driscoll's (humorous) 6:48-minute video, "What Can Happen When People Put Themselves in God's Judgment Seat"
Q: How are we who call ourselves Yours supposed to behave, especially in light of all that's going on?
A: Several answers apply.
*Pastor J.D. Farag's two Nov. 1 messages that do a great deal to "make straight the path":
Q: Okay, Lord, I've read and watched these and hear You about leaving judgment to You, and how You want us to behave as Your representatives. But, Lord, haven't You been watching how Those People  behave? Look at all they keep getting away with. How are we supposed to be obedient regarding Your commandments as well as patiently wait upon you, considering all they're doing?
A: Psalm 37
Q: Okay, Lord, I hear You, but where do we go from here? I'm getting instructions from so many, including to fight. But then I hear Holy Spirit tell me to take the fight to the prayer closet. Lord, I'm so confused.
A: Watch Jamie Walden's 58:54-minute video appropriately titled, "WHERE DO WE GO FROM HERE, CHURCH?"
Jesus left us with a Great Commission to take care of until He returns. A good adjunct reminder is found in 2 Timothy 2:3-4. Is that easy to do? NO. And I remind you of what Jamie Walden says about what we may each be called to do, so please do watch that video. I know God sent it to me through Jamie, and maybe He's sending it to you through me, as He did all the other links I've provided above.
I leave you with two additional things to consider so that you (we) might please our Father God. The first is serious, the second is whimsical, because even God laughs. May God cover and fill you with His peace, joy, and strength.
             "Now that you've trashed that person on the social site, how can you then lead them to Jesus? You can't. You've ruined your chance of ever doing that."
                                                            ~Pastor J.D. Farag