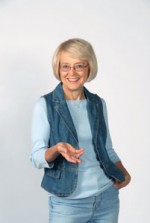 Life lessons don't always come from the most likely sources.  I'm buying a house.   The lessons I'm learning go well beyond real estate. 
For the last 18 months, I've lived with my boyfriend in a gated, 55+ community–in a new house he bought three years ago.  That's been hard for me.  It's just not the lifestyle I need to thrive.  Our trial run at living together was an essential step.  We've learned living separately works better for us without having invested in real estate together.  That's not exactly how "everybody does it."  So there's Lesson #1:   The next step for you is not always the one that works best for everyone else.
I sold my last house 18 months ago.  It was time.  I knew that for sure when I got an excellent price and had a done deal in less than a month.  I thought I needed to sell that house because it had a lot of yard—with elevation.  That wasn't the real reason, but it got me to take action.   Lesson #2:  The reason you act isn't always the reason you needed to act.
About three months ago, I knew it was time to get back in the game.  But did I need a house?  How about renting instead?  How about a condo?  I moved through this phase fairly quickly once I admitted something everyone in the family already knew.  I am a compulsive gardener.  I need dirt   Rented dirt doesn't work.  Lesson #3:  Be honest with yourself.
I listed what I wanted in this new house—and promptly sabotaged myself big time.  I rejected my own preferences, telling myself I needed to heed the "prevailing wisdom" about what older people need as housing instead.  I wanted stairs—but what if I needed single-story living later in my life?  I wanted a garden, but what happened if I couldn't handle the physical demands of that eventually?  This ageist crap clobbered me hard.  I was looking for a house I could "grow old in" and conjuring up all sorts of limiting scenarios.
A conversation with my older son saved me.  When I told him I planned to live this house for the rest of my life, he laughed—and then told me that wasn't likely.  I challenged him thinking he was assuming I would not be able to live on my own eventually.  His reply?  "Mom, you're a gypsy.  You aren't going to stay in any house that long."  Okay, Lesson #4:  Admit who you are.  Let's throw in Lesson #5, too:  Beware of insidious ageist thinking!
So I learned I needed to buy the house for now.  Then the challenge became where.
I had told the realtor I wanted to see things in areas I was familiar with, where friends lived and I already knew my way around.  We looked at 43 houses.  None of them came remotely close to fitting the bill.  All were older than I wanted, needed significant updating, and/or had floor plans that didn't work for me.  I was thoroughly disheartened.  Time for Lesson #6:  When it's not working, you need to change something. 
I decided it had to be where I was looking that was all wrong.  And it was wrong because I was thinking rationally instead of feeling authentically.  When I finally admitted what I really needed and wanted at an emotional level, I realized I needed a new location to explore—but one that was closer to family.  Lesson #7:  Important decisions should start with your heart and be handled rationally after the emotional aspects are clear.
Once I realized I needed to be somewhere new, an amazing thing happened.  I discovered an area that I'd been assuming was "too far away from everything" was actually closer to my family than the places I'd been looking. The homes were of the age I like.  The neighborhoods were a delight for walking.  Right on cue, a house I loved came on the market.  The right size yard.  The right amount of floor space.  The kind of floor plan I love.  So that's Lesson #8:  Keep going.
I'm still jumping the real estate hoops on the deal—offer, acceptance, inspection, etc.–but I feel really good about this house.  It's helped me learn so much already.
************
Mary Lloyd is a consultant and speaker and author of Supercharged Retirement: Ditch the Rocking Chair, Trash the Remote, and Do What You Love (which she wrote for those who want a better life than the current retirement stereotypes define).  Her first novel, Widow Boy will be out in 2014.  For more, see her website, www.mining-silver.com.