Florida author Carrol Wolverton warns readers about what she feels is a infringement of the rights of older people. She writes: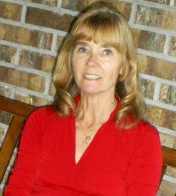 A pretty impressive group of major organizations including AARP and Huffington Post have joined forces to promote a memoir contest first advertised December 1. The deadline is February 15, 2014. All entrants must have been born before 1965. The winner gets $5,000 along with being excerpted in Huffington Post and quoted in AARP publications. Simon and Schuster has the right to publish the work along with whatever else the sponsors want to do. That's the problem. Submitting authors give up all rights. Read the submission requirements below quoted from Huffington post .
            Entry grants Sponsors and their agents the unconditional, irrevocable, perpetual, worldwide right to publish, use, adapt, edit and/or modify such Entry in any way, in any and all media, without limitation, and without consideration to the entrant, whether or not such Entry is selected as a winning Entry.
That means they have the rights to your submitted story and any future publication relating to it, whether you win anything or not. They can publish a future collection of the best memoirs and not pay entrants a dime. "Without consideration" means no money to you. This is a very unfair.
They say to submit the first 5,000 words. That's a lot of words (about 50 pages). It is also your life. Better to put your memoir on Amazon's Create Space and retain all the rights. You can do this and never actually publish anything by ordering only proof copies and giving them to your children.  Stock covers are provided free and offer a good selection. You can upload an old photo and incorporate it in the cover.  Persons who are not particularly computer literate can figure this out, and support is excellent. Yes, Create Space charges for help along the way, but  help may not be necessary. If I can figure it out, so can you. There are minor charges if you want an ISBN code number, and they charge for a distribution package.  The cost on my last book was under $100. But, for just proof copies all you pay is the print cost and shipping, and you can order as many as you want.
Carrol's Take on Self-Publishing A Memoir
Recording your life story is a great idea. It's wonderful therapy and great history for children and grandchildren who may have little interest now but will feel differently in the future. We all want to know our roots, and there are many untold struggles that only the most courageous and very lucky survived. If you don't record them, who will?
One of the most important things in undertaking such a venture is proofreading and editing. You don't want grammar mistakes or typos in your work. (Hint: they show up anyway like a computer virus.) If you elect to write your memoir, go over your writing many times, let it sit six months, then go over it again and again. Have it edited by a published author ( if you can find one inexpensively), and more than one retired English teacher or librarian.  Join a writers' group and listen more than talk. There will always be persons offering to sell you their services. If money is no problem, pay for professional editing. If you join a group, help is available for free or little cost  from your co-members, and from friends you know or will make. Work with others on an "I will read yours if you will read mine basis." Don't get upset if someone suggests changes. Everyone's writing needs improvements. One of the better memoirs I've read is Banned in Boston by Lillian Brown. She was a strip tease artist in the fan-dance era. Her granddaughter is her champion and publishing mentor. Her children knew nothing about her background growing up. You know this brought her family closer together.
If you get positive feedback from your draft copies, consider actually publishing it yourself or approaching agents and publishers using your proof or published copies. Once published in any manner comes the marketing, which is the really difficult part and just plain hard work. This is where the ability to promote yourself online and off becomes most useful. Whatever you do, don't give up your life to some contest. It's a dumb move.
About Carrol Wolverton:
Carrol Wolverton is a mostly self-published author of numerous works of fiction and non-fiction. Her most recent release is the republication of Method Weight Management 2, How Not to be a Fat Cat. Both the ebook and print copies are available inexpensively on amazon.com. She recommends changing your diet one item at a time until it is the new habit. It's a slow process, but it works – permanently.
Also recently re-released is Boston Basement, her first novel, which tells the mystery story of a girl growing up in the Back Bay area after having being dumped with a maiden aunt by her angry father. This happened after the horrific murder of her baby sister and subsequent death of her mother. Guess who did it?
Other works include Raylaina, The Story of a Teen With an Abusive Boyfriend. She wrote this after retiring from ten years as a single parent counselor in two states. "The mate we select is the most important decision we ever make. Every teen of dating age should read this book," she says.
Her bestselling book ever is Living Cheap & Loving It, Tomatoes in the Flower Bed – also available on Amazon. See all books available by entering Carrol Wolverton into Amazon's search engine. 
Rules: Huff/Post50 & AARP Announce Memoir Contest huffingtonpost.com