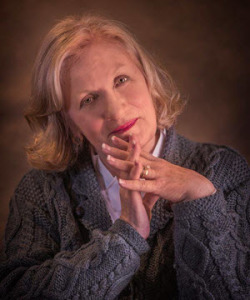 According to Mary Lee Robinson, 50% of happily married couples WILL become The Widow or Widower Next Door so, it's not a question of if, but when one of you is alone. No one has figured out how to avoid that.   Mary Lee joined that 50% in February 2013.
Think you know what grieving the loss of a spouse is like? Are you uncomfortable talking about grief, yet more at ease discussing sex? You probably are, unless you have walked that path of loss yourself.
Mary Lee and her husband had just relocated 11 months prior to their brand new home in the Low Country of the Carolinas when he suffered a massive cerebral hemorrhage and was gone at age 63. Her story is one of twenty five storytellers in the book who speak from the heart about their experience.
Why should anyone care?
You are very likely friends with, related to, or neighbors with a widow or widower.  The Widow or Widower Next Door will help you help them; to understand what helps, and what hurts. The answers will surprise, and maybe even shock you.
In today's world we go to pre-school to prepare for first grade. We have to study for and test to receive a driver's license.  We attend marital counseling to prepare for marriage. There are no classes offered in advance to prepare us for dealing with the death of a spouse. There is no instruction of any kind for either widows or widowers or those that care about them. This book is about how NOT to bumble along awkwardly, but to assist or heal with some grace, love and dignity. The Widow or Widower Next Door is available on Amazon.
Contact info:
Mary Lee Robinson
PO Box 51778, Conway, SC 29579
Facebook @The Widow or Widower Next Door
Website: MaryLeeRobinson.com
Twitter: Mary Lee Robinson@WidNext