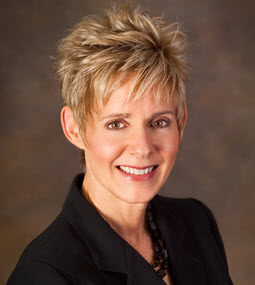 I'm going to get a little geeky on you this month. Who would have thought that food quality and how we prepare it could have a powerful impact on our mental health?  With mental health issues plaguing so many people, it's essential to understand how diet affects our mental health. I believe much of our population suffering from mental health issues could improve mood and energy levels [without medications] by changing their diet to a properly prepared, nutrient-dense diet. But can it be that simple? I know quality foods at the grocery store are expensive, and turning to a fast-food chain is all people can afford, although most fast-food chains offer a few healthier options.
The brain uses a variety of chemicals called neurotransmitters to communicate between the brain cells. The levels of our neurotransmitters are affected by the decisions we make. For example, diet, exercise, and our state of mind influence our mental health.
Dopamine and norepinephrine are widely present in the brain and nervous system.  The neurotransmitter serotonin is present in the brain and other tissues, particularly blood platelets and the digestive tract lining. In the brain, serotonin has been identified as an essential factor in sleep quality, mood, depression, and anxiety. Serotonin controls different switches affecting various emotional states.
One of the most effective controls we have over the levels of neurotransmitters is nutrition. The need for vitamins, minerals, amino acids, essential fatty acids, enzymes, etc., all impact our body's level of neurotransmitters. If we don't make the necessary nutrients available to the body, we cannot produce the proteins and neurotransmitters we need. Shortages of these nutrients can lead to anger, depression, hyperactivity, and addictions, to name a few. Adequate digestion is key to the process.
Digestion plays a significant role in supporting good mental health. We need to supply the body with specific micronutrients, such as:
Calcium                              Magnesium
Copper                               Potassium
Iron                                    Fatty Acids
Lithium                               Amino Acids
Proper stomach pH is needed for amino acids to create neurotransmitters. Adequate liver and gallbladder function is necessary to digest healthy fats and fat-soluble vitamins. We need to be able to absorb the micronutrients mentioned above. The liver and colon must have open elimination pathways to remove toxins from the body. Your intestines are the primary production site of serotonin, a monoamine neurotransmitter that contributes to well-being and happiness. Lastly, proper bowel flora is needed to provide vitamin B12.
As you can see, proper digestion is essential to supporting mental health and well-being. I know it isn't always easy to eat clean, but if improving and maintaining your mental health is the goal, you'll find a way.