***Omega-3 and vitamin D may help clear Alzheimer's plaques***Biological Effects of the Popular Artificial Sweetener Sucralose***Artificial Sweeteners May Contaminate Water Downstream Of Sewage Treatment Plants And Even Drinking Water***Long-Term Use of Common Heartburn and Ulcer Medications Linked to Vitamin B12 Deficiency***Vitamin B12 May Reduce Risk of Alzheimer's Disease***How Marijuana Causes Memory Deficits***How Cannabis Causes 'Cognitive Chaos' in the Brain***Long-Term Cannabis Use May Blunt the Brain's Motivation System
Omega-3 and vitamin D may help clear Alzheimer's plaques  
Researchers have pinpointed the mechanism behind vitamin D3 and omega-3's ability to enhance the immune system's ability to clear the brain of amyloid plaques that are associated with Alzheimer's Disease. 
Entire staff walks out of old age home  
Janitor remains and cares for abandoned residents  
A groundbreaking study published in the journal Population and Development Review by IIASA population researchers Warren Sanderson and Sergei Scherbov reorients the way demographers study population aging, providing a new toolbox of methodologies for demographers to better understand the impacts of an aging population on society.  
Open Access Article On Biological Effects of the Popular Artificial Sweetener Sucralose  
The artificial sweetener sucralose is a biologically active compound according to an extensive review published by Taylor & Francis in the recent issue of Journal of Toxicology and Environmental Health, Part B: Critical Reviews. "Sucralose, A Synthetic Organochlorine Sweetener: Overview Of Biological Issues" authored by Susan S. Schiffman, PhD, an internationally known sweetener researcher and Kristina I. Rother, MD, MHSc, of the National Institutes of Health (NIH), summarizes the biological properties of sucralose based on hundreds of archival, peer-reviewed scientific journal publications. 
Artificial Sweeteners May Contaminate Water Downstream Of Sewage Treatment Plants And Even Drinking Water 
Sewage treatment plants fail to remove artificial sweeteners completely from waste water. What's more, these pollutants contaminate waters downstream and may still be present in our drinking water. Thanks to their new robust analytical method, which simultaneously extracts and analyses seven commonly used artificial sweeteners, Marco Scheurer, Heinz-Jürgen Brauch and Frank Thomas Lange from the Water Technology Center in Karlsruhe, Germany, were able to demonstrate the presence of several artificial sweeteners in waste water. 
The Dark Side of Artificial Sweeteners: Expert Reviews Negative Imact  
More and more Americans are consuming artificial sweeteners as an alternative to sugar, but whether this translates into better health has been heavily debated. An opinion article published by Cell Press on July 10th in the journal Trends in Endocrinology & Metabolism reviews surprising evidence on the negative impact of artificial sweeteners on health, raising red flags about all sweeteners — even those that don't have any calories. 
Long-Term Use of Common Heartburn and Ulcer Medications Linked to Vitamin B12 Deficiency 
Long-term use of commonly prescribed heartburn and ulcer medications is linked to a higher risk of vitamin B12 deficiency, according to a new study published in the Journal of the American Medical Association.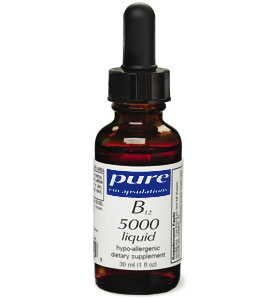 Low Vitamin B12 Levels May Lead to Brain Shrinkage, Cognitive Problems  
Older people with low blood levels of vitamin B12 markers may be more likely to have lower brain volumes and have problems with their thinking skills, according to researchers at Rush University Medical Center. 
Low Vitamin B12 Levels Increase Risk of Fractures in Older Men 
Older men who have low levels of vitamin B12 have a higher risk of having fractures. These are the findings of researchers at the Sahlgrenska Academy as a part of an international study of a total of 1000 older men. 
Vitamin B12 May Reduce Risk of Alzheimer's Disease 
A new study shows that vitamin B12 may protect against Alzheimer's disease, adding more evidence to the scientific debate about whether the vitamin is effective in reducing the risk of memory loss. 
Junk food can junk your memory in a week, suggests new study 
A new study has suggested that even a short-term diet of junk food can have a detrimental and damaging effect on the brain's cognitive ability. 
Heavy Marijuana Users Have Abnormal Brain Structure, Poor Memory 
Teens who were heavy marijuana users — smoking it daily for about three years — had abnormal changes in their brain structures related to working memory and performed poorly on memory tasks, reports a new Northwestern Medicine® study. 
How Marijuana Causes Memory Deficits 
Memory loss associated with marijuana use is caused by the drug's interference with the brain's natural protein synthesis machinery, according to a study published in Nature Neuroscience. 
How Cannabis Causes 'Cognitive Chaos' in the Brain 
Cannabis use is associated with disturbances in concentration and memory. New research by neuroscientists at the University of Bristol, published in the Journal of Neuroscience, has found that brain activity becomes uncoordinated and inaccurate during these altered states of mind, leading to neurophysiological and behavioural impairments reminiscent of those seen in schizophrenia. 
Long-Term Cannabis Use May Blunt the Brain's Motivation System  
Long-term cannabis users tend to produce less dopamine, a chemical in the brain linked to motivation, a study has found.  
Marijuana Consumption in Washington Higher Than Previously Estimated, Study Finds 
Marijuana consumption in Washington state is about twice as large as previously estimated, according to a new RAND Corporation study. 
Significant Minority Think Doctors Should Help 'Tired of Living' Elderly to Die If That's Their Wish  
One in five people believes that doctors should be allowed to help the elderly who are not seriously ill, but who are tired of living, to die, if that is their stated wish, reveals research published online in the Journal of Medical Ethics. 
Sugary Drinks a Factor in Endometrial Cancer? 
The most common type of endometrial cancer occurred almost 80% more often in postmenopausal women who regularly consumed sugar-sweetened drinks as compared with women who consumed none, a large cohort study showed. 
Music-based program may boost seniors' brain function, mood 
A music-based training program that challenges both the body and the mind may improve brain function and mood among seniors, suggests a new study from Switzerland. "The take-home message is that 6-months of music-based multitask training (i.e., Jaques-Dalcroze eurhythmics) – a specific training regimen which was previously shown to be effective in improving gait and reducing falls – has beneficial effects on cognition and mood in older adults," Dr. Mélany Hars, of Geneva University Hospitals, told Reuters Health in an email. 
Post-Menopause Brain Drain Tied to Progesterone 
Estrogen levels after menopause may have no impact on cognitive function, but progesterone levels might, researchers found.