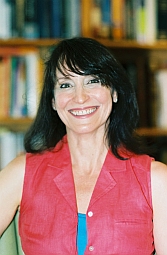 Shift happens. Family and friends move away or pass on. Jobs change by our design or someone else's. Children are born and the family expands, as does its needs. The weather, on planet and off, brings about gradual or immediate changes. The list of minor and major shifts is endless because everything changes, despite our best efforts at times to keep or make things go the way we desire. Adapting to change often takes time, but adapt we must or we suffer even more, especially if the change isn't to our liking.
Jordan Peterson said in an interview with Dennis Prager, "We know now, from a biological perspective, that if you put yourself in new and challenging situations, that new genes turn on in your nervous system and code for new proteins that produce new neurological structures. And so, you can't even be what you are fully, biologically, unless you expose yourself to everything that you can expose yourself to as you journey through life." (Link to the YouTube video is at the end of this article.) In a separate, related video, "Who Dares Say He Believes in God," Peterson stated that consciousness is not present in us so that we can relate to the past but so that we can address what comes up in our lives. It seems, we're hardwired for change.
God wants us to understand that He is dynamic. A definition of dynamic is: characterized by constant change, activity or progress. As we are made in His image, we are also dynamic. Life is dynamic, therefore, change is inevitable, and this means impermanence is permanent.
As dynamic beings hardwired for change, why do we resist or fear it? Perhaps what we fear is the fact that we are not ultimately in control—of ourselves, our lives, or anything. Pondering this brought me back to the Garden of Eden lie that still lingers in us, that we are supposed to control everything about ourselves and our lives. God, however, wants us to remember that united with Him, we stand; apart from Him, we fall. The Bible, the record of our human heritage and history, is filled with instances of His telling us, imploring us, to be members of His family, rather than believing the lie that we have to—or can—do everything on our own. We are to put our full trust in God and the power of His might and to remember we are never alone; that He is always with us.
I read in an older book by Paul McGuire that "Passivity instead of personal and spiritual responsibility is not the biblical way. We are more than conquerors in Christ Jesus." Boy, is it easy to forget that. And, boy, do these statements tie in with what Barbara Morris, editor/creator of Put Old on Hold Journal addresses in each issue. There is an attitude prevalent throughout society that says life is supposed to go a certain way according to specific age groups, and people (of a certain age) are supposed to expect and abide by this.
With such a mindset, conscious or unconscious of it, we realize it isn't change that affects us the most—we're designed physically and spiritually to deal with it—it's the fear or fears that might accompany change that gets to us. As Peterson says, in each moment, we face the variance between potentiality and actuality, and it is our anticipated potential, or lack thereof, that either enthuses or frightens us, depending on the circumstances, the choices we can make, and the ones we do make.
Ecclesiastes 3 (King James Version) reminds us that
To every thing there is a season, and a time to every purpose under the heaven:
A time to be born, and a time to die;
a time to plant, and a time to pluck up that which is planted;
a time to kill, and a time to heal;
a time to break down, and a time to build up;
a time to weep, and a time to laugh;
a time to mourn, and a time to dance;
a time to cast away stones, and a time to gather stones together;
a time to embrace, and a time to refrain from embracing;
a time to get, and a time to lose;
a time to keep, and a time to cast away;
a time to rend, and a time to sew;
a time to keep silence, and a time to speak;
a time to love, and a time to hate;
a time of war, and a time of peace.
In a way, when King Solomon wrote the above Scripture, he was telling us, "Shift happens. Expect it and keep going." We can retreat as a result of change or grow spiritually because of it. If we retreat, we basically shut God, life, others, and even ourselves out. If we ask God to grow us, we may find change is yet another way to deepen our relationship with Him, with others, and with ourselves. To, as Peterson explained, become more fully who we are designed to be. I heard a man say that Jesus gave him a vision once. He showed the man how He'd intended the man to be and the life He'd intended the man to live versus how the man was being and living. I'll leave that there because that's food-for-thought for each of us.
So, we might say it isn't change that's the issue, but our attitude about it. Change equates to exercise and how fit and flexible we are in relation to life. As Peterson discussed, we cannot grow spiritually unless we step into experiences that come our way and allow God to grow us through them. As Bob Dylan sang, "For the times they are a-changin'." That's evident to anyone with eyes to see, as Jesus stated it. Who will we choose to become in light of this?
[On Claiming Belief in God: Discussion with Dennis Prager
https://tinyurl.com/s9nxcb3
 ]
*** *** ***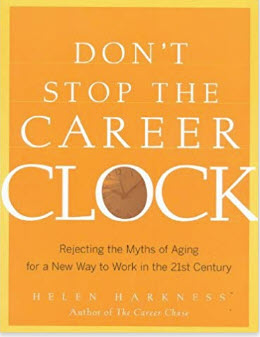 Helen Harkness, Ph.D.: "Don't Stop the Career Clock sounds a clarion call for individuals and organizations to create an aging and working paradigm to match the rapidly changing realities of the current age, which is vastly different from any we have known. This is absolutely not our parents' work world or our grandparents' model of aging. It is imperative that we each take a leadership role in designing and implementing a new model for both aging and working, and in integrating it into our culture. Central to this new reality is the fact that we will likely have an additional twenty to thirty or more healthy years to add to our life beyond traditional retirement age-a second midlife. My goal is to provide readers with the information, motivation, and tools they need to begin a new career during this potentially productive period." (From Amazon.com)