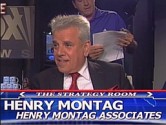 While retirement brings a lot of free and leisure time for today's retirees, several important financial issues must be addressed in order to make sure that retirement years truly turn into golden years.    
One of the most flagrant mistakes made by many retirees when selecting a retirement option from their company's 401, is to accept the limitations of their employer's retirement options rather than rolling their assets into their own 401and independently shopping the marketplace for a higher more competitive payout.  
Years before retirement it should be understood there is a better than 50% possibility that you and or your spouse may need some form of assistance  be it in your own home, an assisted living facility, or a nursing home resulting in a large medical expense. The greatest threat to a comfortable retirement is not inflation, deflation, interest rates, taxes, or a stock market decline, but an unexpected un-reimbursed large long-term care expense. 
If you're in relatively good health you can protect yourself and your spouse from this unenviable situation by applying for a traditional long term care insurance contract or one of the new combination plans that combine long term care payments that can be paid out of a life Insurance contract. Doing so will make certain someone will at some point be receiving the benefits of your contract, be it yourself in the event of a long-term illness or your beneficiaries, if you never have an extended illness. 
If you're approaching your early to mid 60's it is important to decide the right age to start drawing your social security benefits. Depending on your and or your spouse's age and personal situation you should plan to research options available to you with a representative from your local Social Security office or with an experienced advisor that specializes in this area. Keep in mind that the earlier you start (age 62) your Social Security the less you'll receive, conversely the longer you wait (age 66) the more you'll receive. 
Once that decision has been made you'll also have to decide what to do with your current health insurance. At age 65 you're entitled to Medicare which provides 80% of your medical expenses leaving you responsible for the other 20% along with other items that Medicare won't pay for. The good news is that many items that Medicare will not pay for are covered by a Medicare Supplement contract. These plans can cost between $0 up to $3800 annually for yourself and your spouse. Therefore it behooves you to understand how these plans work and know the criteria you should consider before choosing any of the nine types of Medicare supplement plans currently available. Please keep in mind that regardless of which plan you choose neither Medicare nor any of the supplement plans will pay for any type of long-term care beyond the first 100 days of Medicare coverage. 
If you're currently healthy, active, and looking forward to a long extended retirement, this is the perfect time to reconsider some of your earlier estate plans from a financial, legal as well as legacy point of view. In other words, how would you like to be remembered and what have you done to insure that those legacy wishes will be carried out, by whom, and in what form. What financial gifts or bequests would you like to make to your loved ones be they children, grand kids or favorite nieces and nephews? Is there a desire to make a larger gift to a community building such as a hospital, synagogue, or church? Is there an alma mater you'd like to endow or an ongoing grant you'd like to make available to a local high school or community center to commemorate a philosophy or trait important to you?   
Some might like to do some of the things mentioned above but feel that they may not have sufficient assets to do more than leave a gift to your family members. If that is the case, consider leveraging assets you do have by purchasing a life Insurance contract with an affordable annual premium sufficient to carry out your legacy wishes and goals. Some of my clients have chosen to have a $1,000 annual gift sent to a grandchild at their birthday until they are 21 or 25. Others have chosen to create a scholarship fund commemorating a personal philosophy, while others have chosen to have their family name engraved on wing of an Institution of their choice. 
Speaking of life Insurance, make certain your current life insurance portfolio is not only sufficient to meet your financial objectives but that ownership and beneficiary designations are correct. Make certain you know how long your life insurance contract is guaranteed to stay in force. The majority of policies purchased over the last 25 years are Universal contracts meaning they are not guaranteed to stay in force for the rest of your life. They are guided by current interest rates and since rates have been extremely low over the last 10 years, many contracts are expiring prematurely, while people are in their 80's — precisely at a time when people are living longer. The last thing you want is for your life Insurance contract to expire before you do or to become exorbitantly expensive when you'll have no choice but to let the contract expire. 
Finally, make certain one of your kids or grand kids interview you on video tape to record your family history as well as memorializing how you wish to be remembered as well as what's important to you. You may also wish to consider writing a handwritten note to people most important in your life, letting them know how you feel about life and or them .Since no one knows when their last day on earth may be, that note from you to a loved one may wind up being one of their most treasured possessions. Make sure you give that note to a responsible family member that will actually give it to the people or person of your choosing.     
Do what you can to overcome one of the most dreaded states I've come across in my 36 years in practice. I call it P.D.D. — Planning Deficit Disorder. Don't wait until it may be too late to take advantage of some of the options currently available to you.
==============================================================
Henry Montag CFP,CLTC
Financial Forums Inc.
www.financialforumsinc.com
516 640-1315
www.financialforumsinc.com
henry@financialforumsinc.com
to learn more about Henry Montag: http://www.youtube.com/watch?v=yTpACuc33fg
Henry Montag on Fox Business News