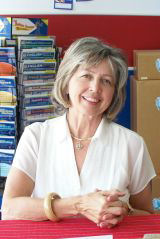 Holly Fox Vellekoop's latest thriller book "Justice and Revenge," now available on Kindle and the Nook. Much of the book is located in the Palm Bay/Indialantic areas, with other locales such as Arizona and on the super yacht of the protagonist. In her latest novel, Holly asks the question, "How far would you go to gain justice for you and your family when a loved one has been harmed or murdered?"
From the Far East to Palm Bay and Indialantic, Florida, vicious criminals who roam amongst us are engaged in their final curtain call. They are guilty parties who beat the system through the courts, escaped custody or eluded authorities. Bringing justice to them is the goal of "The Theater Group," which has the power to make it happen. With their Backer, a man with ties to world governments and wealth, the group gains justice.
A seemingly innocent teenager opens this tale, entangling an infamous serial killer into "The Theater Group's" arena. From drug dealers and pirates to those involved in human trafficking, retribution is as close as a one-act play.
Will the Group survive a government mole from a task force designed to destroy them? Will their secrets be kept?
"Justice and Revenge" will appeal to those who enjoy a story of intrigue and justice, underwritten with the dilemma of questioning right and wrong.
This novel was a 2010 quarterfinalist in the Amazon Breakthrough Novel Award under a different title and will be available in soft cover soon.
Holly Fox Vellekoop is also the author of the award winning "How to Help When Parents Grieve" and "STONE HAVEN: Murder Along the River."