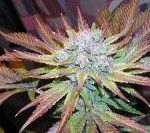 Artificial Sweetners Contaminate Water Supply – Sodas and Illegal Drugs Erode Tooth Enamel – Kids in Colorado Accidentally Eating Marijuana Laced Goodies – Vegetarian Diets Lower Death Rates
Omega-3 Fatty Acids May Help to Reduce the Physical Harm Caused by Smoking 
Omega-3 fatty acids may help to reduce the physical harm caused by smoking, according to a new study presented April 20 at the World Congress of Cardiology. 
Artificial Sweeteners May Contaminate Water Downstream Of Sewage Treatment Plants And Even Drinking Water 
Sewage treatment plants fail to remove artificial sweeteners completely from waste water. What's more, these pollutants contaminate waters downstream and may still be present in our drinking water. Thanks to their new robust analytical method, which simultaneously extracts and analyses seven commonly used artificial sweeteners, Marco Scheurer, Heinz-Jürgen Brauch and Frank Thomas Lange from the Water Technology Center in Karlsruhe, Germany, were able to demonstrate the presence of several artificial sweeteners in waste water. 
Soda and Illegal Drugs Cause Similar Damage to Teeth: Acids Erode Enamel 
Addicted to soda? You may be shocked to learn that drinking large quantities of your favorite carbonated soda could be as damaging to your teeth as methamphetamine and crack cocaine use. The consumption of illegal drugs and abusive intake of soda can cause similar damage to your mouth through the process of tooth erosion, according to a case study published in the March/April 2013 issue of General Dentistry. 
Surge in Children Accidentally Eating Marijuana-Laced Foods: Relaxed Colorado Drug Laws Behind Trend 
A new study shows the relaxation of marijuana laws in Colorado has caused a significant spike in the number of young children treated for accidentally eating marijuana-laced cookies, candies, brownies and beverages. "We have seen an increase in unintentional ingestions of marijuana by children since the modification of drugs laws in Colorado," said George Wang, MD, lead author of the study and clinical instructor in pediatrics at Children's Hospital Colorado and the University of Colorado School of Medicine. "We need to educate marijuana users, the community and medical professionals about the potential dangers." 
Growing Evidence Of Marijuana Smoke's Potential Dangers 
In a finding that challenges the increasingly popular belief that smoking marijuana is less harmful to health than smoking tobacco, researchers in Canada are reporting that smoking marijuana, like smoking tobacco, has toxic effects on cells. 
A 20-Minute Bout of Yoga Stimulates Brain Function Immediately After 
Researchers report that a single, 20-minute session of Hatha yoga significantly improved participants' speed and accuracy on tests of working memory and inhibitory control, two measures of brain function associated with the ability to maintain focus and take in, retain and use new information. Participants performed significantly better immediately after the yoga practice than after moderate to vigorous aerobic exercise for the same amount of time. 
What's Your Name Again? Lack of Interest, Not Brain's Ability, May Be Why We Forget 
Most of us have experienced it. You are introduced to someone, only to forget his or her name within seconds. You rack your brain trying to remember, but can't seem to even come up with the first letter. Then you get frustrated and think, "Why is it so hard for me to remember names?" 
Nontoxic Cancer Therapy Proves Effective Against Metastatic Cancer 
http://www.sciencedaily.com/releases/2013/06/130605190158.htm 
A combination of nontoxic dietary and hyperbaric oxygen therapies effectively increased survival time in a mouse model of aggressive metastatic cancer, a research team from the Hyperbaric Biomedical Research Laboratory at the University of South Florida has found. 
It's Not Your Imagination: Memory Gets Muddled at Menopause 
Don't doubt it when a woman harried by hot flashes says she's having a hard time remembering things. A new study published online in Menopause, the journal of The North American Menopause Society (NAMS), helps confirm with objective tests that what these women say about their memory is true. 
Vegetarian Diets Associated With Lower Risk of Death 
Vegetarian diets are associated with reduced death rates in a study of more than 70,000 Seventh-day Adventists with more favorable results for men than women, according to a report published Online First by JAMA Internal Medicine, a JAMA Network publication. 
Meeting Online Leads to Happier, More Enduring Marriages 
More than a third of marriages between 2005 and 2012 began online, according to new research at the University of Chicago, which also found that online couples have happier, longer marriages. 
More Attractive Real Estate Agents Mean Higher Prices and Profits 
At least for real estate agents, it turns out that beauty is indeed more than skin deep.