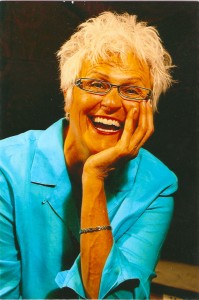 HELP! The world of online socializing is making my head spin. The dizziness is caused by the whirl of activity around me and the steady noise coming from the social media side of life. To avoid feeling like a wall flower (ouch I do remember) I'm so focussed on learning the dance steps and keeping up I'm tripping over my own feet.
It started innocently with joining Facebook from the nudge of my friend Linda who claimed I was a natural for it. I reluctantly welcomed it into my life. Before I knew it I was being asked to be a friend … I don't remember being asked that since playing in the Holy Rosary school yard in the 50's.
My list steadily grew … it helps to still remember the names of everyone in my Grade three class and being related to lots of people with surnames ending in an vowel. And besides it's bad manners to say 'NO'. No?
I played nicely, commented on most, clicked 'like' to others' pastings 'n pics and slowly emerged into the one who regularly posts both blogs and videos but not once bragged about what I was about to consume.
I was soon meeting with my web specialist Jemma (www.onlinesitedevelopment.com)who casually mentioned that as a writer (really? I'm going to track down my university prof who gave me an F + …. the course was 'The Use and the Abuse of the English Language to tell him) I should consider blogging on WordPress as a means to show people my 'stuff' (www.moodivator.ca/blog). And I did. And I continue to do so with close to 150 posted … not sure exactly who is actually reading but at least I know my close friends are.
Then someone wagged their finger at me and blew the words " you really needed to hook up with LinkedIn" into my face. And like any obedient child (that I was not), I did. Only after a period of time I discovered my profile showed my landscape business in prominence with little attention to my speaking career (CBL Presentations). This led to being introduced to a large audience at a conference as the chief weed whacker and master edger of Yard Duty with no mention of my role or experience as a speaker. I had a lot of 'splainin' to do.
My kid's started to say things like "Mom, you would be an awesome tweeter", "you gotta tweet" and "Mom it would be great for your business." Once I mastered the terminology (tweeting not twittering or as my Mom calls it 'doing the twitter') I seemed to attract rap artists, my kids friends and black talent agents. Not certain what got their attention but it could have been my tweet asking if I could try out for a role in the upcoming black version of Steel Magnolia's. Twitter, kinda like being at a loud party … a whole lot of noise but is there any real listening going on? Please convince me otherwise.
I realized I was lagging behind so I finally succumbed and attended a seminar meeting up with social media medic Amy DeHaan. Through her urging I was soon hooked up with Hoot Suite, Stumble Upon, Ezine Articles and Digg … I was barely breathing at this point being pounded by a plethora of posts, profiles and passwords (heh that was awesome alliteration). Truthfully I have fallen off many of those wagons.
Next came a re-introduction to YouTube and the directive that I must start posting more videos of myself and my work. Thus the presentation of my CBL Vintage Video Series. No boasting intended but I'm pretty certain my audience is well over 6 viewers per video at this point. Please don't tell anyone as I would hate for it to crash from over exposure and perhaps catch that viral bug.
Recently I came upon another social media presentation by guru Lisa McKenzie (www.lisamckenzie.com) at a UGG weekend Ultimate Girls's Getaway (www.nadjaspajamaparty.com ) and with her insistence I checked into Klout … just to see if I happened to have any. Nowadays when someone asks about your 'numbers' it has little to do with how many you may have slept with. Surprisingly my score was a mediocre 35 … not bedmates BUT my Klout score.
Then by slowly paying some attention to it, apparently I became a 'specialist' and before I knew it my influence and Klout score climbed to a whopping 50. Oddly though it seems my areas of expertise include Family, Comedy and wait for it … The Circus. Huh, who knew? I guess they've seen those photos of me wearing the red nose in the Oakville Santa Claus Parade or maybe have heard my 'family' whine about being sent to Circus School when they were kids. But comedy? Not if my kids had anything to say about that.
But at the same women's weekend I enjoyed the pleasure of spending some time with Elaine Lindsay (www.elainelindsay.com) another aficionado of the social media world. Her pitch … "you HAVE TO be part of Google +." Not knowing whether it might be another example of super sizing or possibly a group for those of us over size 12, I made a mental note to look into it.
Shortly, an online chat ensued with her. She shared her expertise, time and patience and I was guided through the set up portion. Unfortunately 'hanging out' on Google + requires full make-up, a lifted jaw (to avoid that drooping beagle look) and so as not to scare others out entirely …  sitting an adequate distance back from the webcam. Perhaps those apps available to enhance your onscreen image (like the pirate headgear or moustache … no, wait I think I have that covered … or not) just might be required to use after all.
Sadly, my time is currently consumed with making new friends (I dare not tell my old friends, they'd be upset with me) with complete strangers from all over the continent. Who knows what aspect of my profile they might be picking up on to entice them to befriend me but it's happening. The circus crowd can't be far behind.
So here I sit with no time to get dressed let alone clean my house or do any work for pay. I am clearly overextended like the child involved in too many activities and play groups. And it leads to crankiness, withdrawal and basically being overwhelmed with the world. I'm ignoring my husband and kids. I'm so busy being social I'm antisocial. I need a haircut, manicure, pedicure and a complete body sugaring but there's just no time. Please dear Lord may no one drop by for a visit. They might find my billy goat gruff look disturbing.
Ah but wait. There's still a chance one of these socializing endeavours will lead to someone asking "any chance I can purchase your last 1,000 books?" and my charming outgoing disposition will be restored. I remain optimistic. But when that goal is achieved I just might pull the plug on technology entirely, crawl under a nice rock and become a troll … after all I've already achieved the look ~!!~
P.S. you can now follow me anywhere …
www.carolebertuzziluciani.com
www.moodivator.ca
www.ihaveastoryforyou.com
… or on Twitter, Facebook, YouTube, LinkedIn, Pinterest, Google +
… heck even as I'm driving down the street. And if I am aware enough to notice, I might stop and we can at least enjoy a face – face coffee together. Huh now there's a novel idea.