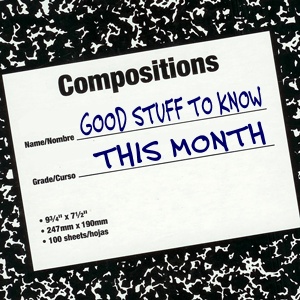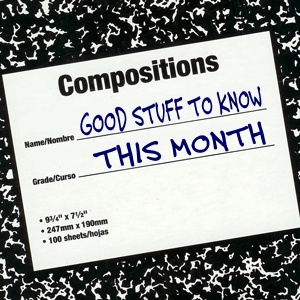 Two classes of inexpensive generic drugs can reduce breast cancer deaths, new research shows
Two different classes of drugs, aromatase inhibitors and bisphosphonates, can each improve survival prospects for postmenopausal women with early breast cancer, two recent studies indicate. Moreover, the researchers suggest that the two types of drug can be used together, increasing the benefits while also decreasing some side-effects.
Scientists discover link between common medications and serious falls in older men
A significant link between serious falls causing injury in older men and a particular group of commonly used medicines has been identified by a group of researchers. Many medicines which are commonly prescribed for older people for bladder problems, depression, psychosis, insomnia, and respiratory problems, have anti-cholinergic effects. The medications affect the brain by blocking a key chemical called acetylcholine which is involved in passing messages between nerve cells. This can lead to side effects including blurred vision, increased heart rate, sedation and confusion.
Prostate cancer is five different diseases, experts say
Scientists have, for the first time, identified that there are five distinct types of prostate cancer and have found a way to distinguish between them, according to a landmark study.
First smartphone DNA test for chlamydia
Researchers have developed a smartphone test for chlamydia that can detect the disease with high accuracy, which could reduce the prevalence of this sexually transmitted disease (STD) by making chlamydia screening easier and cheaper.
Ecuadorian fungus could speed up the decomposition of plastics in landfills
On an expedition to the Ecuadorian rainforest, Yale University students discovered a new type of fungus which may speed up the decomposition process of discarded plastics in landfills.
Researcher calls for improved firearm safety counseling by physicians
Physicians should improve the way they discuss firearm safety with patients by showing more respect for the viewpoints of gun owners, according to a new article.
Brain infection study reveals how disease spreads from gut
Diagnosis of deadly brain conditions could be helped by new research that shows how infectious proteins that cause the disease spread. Research reveals how the proteins — called prions — spread from the gut to the brain after a person or animal has eaten contaminated meat.
Think Before You Ink: Are Tattoos Safe?
As the popularity of tattoos continues to grow, so does the concern about potential risks. Some risks, such as the spread of infections through the use of unsterilized needles, have long been known. But what isn't clear is the safety of tattoo inks.
Inks Used in Certain Tattoo Kits Cause Infections
Recently, the Food and Drug Administration (FDA) became aware of a problem after testing inks in home use tattoo kits marketed by White and Blue Lion, Inc. FDA has confirmed bacterial contamination in unopened bottles of the company's inks.
According to Linda Katz, M.D., M.P.H., director of FDA's Office of Cosmetics and Colors, using these inks for tattoos could cause infection. "FDA has confirmed one case of skin infection involving a consumer that used this company's tattoo products," Katz says, "and we are aware of other reports linked to tattoo products with similar packaging."
FDA Consumer Advice on Certain Tattoo Inks and Tattoo Kits Sold Online
The FDA is concerned that consumers may be continuing to use contaminated inks for tattoos.  FDA became aware of a problem after testing inks and needles included in tattoo kits marketed by White and Blue Lion, Inc. White and Blue Lion recalled these contaminated products on July 11, 2014, but the FDA is concerned that consumers may have purchased such products from other distributors.
Romantic kissing is not the norm in most cultures
For generations, passionate kisses immortalized in movies, songs and the arts have served as a thermometer of romantic affection. But current research has found that not only is romantic kissing not the norm in most cultures, some find it uncomfortable and even flat-out repulsive.
Many seniors overestimate their mobility
Many seniors who visit emergency departments require more assistance with physical tasks than they think they do, which may lead to hospital readmission later on. The results of the study were published online in Annals of Emergency Medicine.
Abusive men put female partners at greater sexual risk, study finds
Men who were physically and sexually abusive to women were more likely than non-abusive men to engage in behaviors that exposed them and their partners to sexually transmitted infections.
Is modern living leading to a 'hidden epidemic' of neurological disease?
Modern living could be responsible for an 'almost epidemic' increase in neurological brain disease, according to new research from Bournemouth University.
Places with more marijuana dispensaries have more marijuana-related hospitalizations
People who live in areas of California with a higher density of marijuana dispensaries experience a greater number of hospitalizations involving marijuana abuse and dependence, an analysis has discovered.
What makes someone appear sexy?
What makes humans attractive to other humans? Experts believe that it is the consistency of the whole appearance rather than the attractiveness of the parts.
Sexting and internet safety climb top 10 list of health concerns for children across the U. S.
With more kids online and using cell phones at increasingly younger ages, two issues have quickly climbed higher on the public's list of major health concerns for children across the U.S: sexting and Internet safety.
Why statins should be viewed as a double-edged sword
Statins have significant cardiovascular benefits, but also serious side effects. A new study finds that statin use impairs stem cell function, which helps in slowing atherosclerosis but hinders other body processes. Because of these effects, the study supports weighing individual risk when considering statins as a preventive measure.
Smoking cessation drug not boosting number of smokers who quit
The introduction of a new prescription smoking-cessation aid, varenicline, (Chantix) in 2006 has had no significant impact on the rate at which Americans age 18 and older successfully quit smoking, according to a study.
Opiate addiction spreading, becoming more complex
The growing availability of heroin, combined with programs aimed at curbing prescription painkiller abuse, may be changing the face of opiate addiction in the US, according to sociologists.
Republicans have happier marriages than Democrats, study indicates
Republicans tend to be happier in their marriages than Democrats, and are less likely to be divorced, reveals a new article. The findings add to an ongoing debate over which set of political ideals help to lead people to a happy life, say the investigators.
Ever wonder what that the words triple-washed or pre-washed on a bag of baby spinach mean? Not much according to engineers. They discovered that small peaks and valleys in baby spinach leaves could be a key reason why there have been numerous bacterial outbreaks involving leafy green vegetables.
Change in process of disinfecting spinach, salad greens could reduce illness outbreaks
Cross contamination in commercial processing facilities that prepare spinach and other leafy greens for the market can make people sick. But researchers are reporting a new, easy-to-implement method that could eliminate or reduce such incidences.
Brain-in-a-dish as mature as five-week-old fetus brain
Scientists have developed a nearly complete human brain in a dish that equals the brain maturity of a five-week-old fetus. The brain organoid, engineered from adult human skin cells, is the most complete human brain model yet developed.
Study links leisure time sitting to higher risk of specific cancers
Spending more leisure time sitting was associated with a higher risk of total cancer risk in women, and specifically with multiple myeloma, breast, and ovarian cancers, according a new study. The higher risk was present even after taking into account BMI, physical activity, and other factors. The study, appearing in Cancer Epidemiology, Biomarkers, and Prevention, found no association between sitting time and cancer risk in men.
UTMB study finds that testosterone therapy is not linked with blood clot disorders in veins
A new study from The University of Texas Medical Branch at Galveston of more than 30,000 commercially insured men is the first large comparative analysis to show that there is no link between testosterone therapy and blood clots in veins. The study found that middle-aged and older men who receive testosterone therapy are not at increased risk of this illness. The findings are detailed in Mayo Clinic Proceedings.
School lunch study: Visual proof kids are tossing mandated fruits and veggies in trash
Less than a month before Congress votes on whether to reauthorize a controversial program mandating healthier school lunches, a new study confirms the suspicions of school officials — many students are putting the fruits and vegetables they're now required to take straight into the trash, consuming fewer than they did before the law took effect.
Lemon juice disinfects against human norovirus
Noroviruses are the predominant cause of gastroenteritis outbreaks in community settings such as hospitals, cruise ships, and schools. The virus is extremely contagious and is mostly transmitted via "fecal-oral-route," i.e., through contaminated hands or contaminated food. Symptoms include violent and sudden onset of diarrhea, vomiting, and nausea.
Cannabis use may influence cortical maturation in adolescent males
Male teens who experiment with cannabis before age 16, and have a high genetic risk for schizophrenia, show a different brain development trajectory than low risk peers who use cannabis.