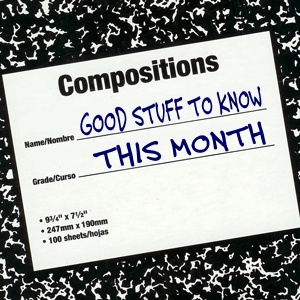 Sedentary lifestyle for 20 years linked to doubled early mortality risk compared to being active
Two decades of a sedentary lifestyle is associated with a two times risk of premature death compared to being physically active, according to recent study results.
Eating nuts linked with lower risk of fatal heart attack and stroke
Eating nuts at least twice a week is associated with a 17% lower risk of death from cardiovascular disease.
Aspirin should not be recommended for healthy people over 70
Low-dose aspirin does not prolong disability-free survival of healthy people over 70, even in those at the highest risk of cardiovascular disease.
Suggested move to plant-based diets risks worsening brain health nutrient deficiency
The momentum behind a move to plant-based and vegan diets for the good of the planet is commendable, but risks worsening an already low intake of an essential nutrient involved in brain health, warns a nutritionist.
Benefits of cognitive behavioral therapy for IBS continue 2 years after treatment
Irritable Bowel Syndrome (IBS) is a common gastrointestinal disorder affecting 10 – 20 per cent of people. Abdominal pain, bloating and altered bowel habit significantly affect patient's quality of life and can force them to take days off work.
There is more to kombucha than meets the eye — literally
In today's health-conscious community, kombucha is all the rave. Its appeal comes from its accessibility and alleged health benefits, which range from introducing probiotics to killing deleterious bacteria in the human body.
Many older adults aren't fully prepared for emergency situations, poll finds
Most people over age 50 say they're ready for natural disasters and emergency situations, but a new national poll shows that many haven't taken key steps to protect their health and well-being in case of severe weather, long-term power outages or other situations.
Commonly used antibiotics may lead to heart problems
Scientists have shown for the first time a link between two types of heart problems and one of the most commonly prescribed classes of antibiotics.
Dietary supplement may help with schizophrenia
A dietary supplement, sarcosine, may help with schizophrenia as part of a holistic approach complementing antipsychotic medication, according to a researcher.
A diabetes drug promotes brain repair — but it only works in females
Study finds that the diabetes drug metformin, known to promote brain repair, can also help restore cognitive function in adult mice but only in females and in a way that is dependent on the sex hormone estradiol.
More than every second female homicide is committed by the partner
Intimate partner homicide – that is women who are killed by their partner – constitutes a significant proportion of the homicide statistics.
Don't make major decisions on an empty stomach
A new study suggests that people might want to avoid making any important decisions about the future on an empty stomach.
Despite growing burden of diet-related disease, medical education does not equip students to provide high quality nutritional care to patients
Worldwide, nutrition is insufficiently incorporated into medical education, meaning that medical students lack the confidence, skills and knowledge to provide nutritional care to patients, according to a systematic review.
Survey shows many primary care doctors are unprepared to help patients avoid diabetes
Researchers say their survey of 1,000 randomly selected PCPs revealed significant gaps in the group's overall knowledge of risk factors, diagnostic criteria and recommended management/prevention practices for prediabetes.