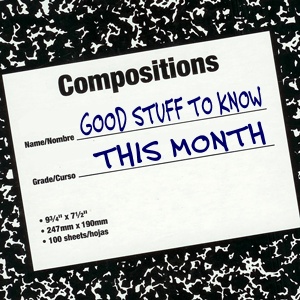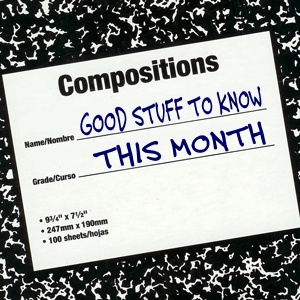 Growth hormone reduces risk of osteoporosis fractures in older women
For years after it was administered, growth hormone continued to reduce the risk of fractures and helped maintain bone density in postmenopausal women who had osteoporosis.
Oysters harbor, transmit human norovirus: Avoid raw ones
Oysters not only transmit human norovirus; they also serve as a major reservoir for these pathogens, according to new research.
Can you avoid hangovers after heavy drinking?
Are some people immune to hangovers, and can eating or drinking water after heavy drinking prevent a hangover? The answers appear to be 'no' and 'no' according to new research presented the ECNP conference in Amsterdam.
Testosterone changes brain structures in female-to-male transsexuals
Brain imaging shows that testosterone therapy given as part of sex reassignment changes the brain structures and the pathway associated with speech and verbal fluency. This result supports research that women in general may deal with speech and interaction differently than men.
Knee and Hip Replacements May Be Bad for the Heart
Contrary to recent reports, researchers found that osteoarthritis patients who had total knee or hip joint replacement surgery, known as arthroplasty, were at increased risk of heart attack (myocardial infarction) in the early post-operative period. However, findings indicate that long-term risk of heart attack did not persist, while the risk for venous thromboembolism — blood clot in veins and lungs — remained years after the procedure.
Prolonged television watchers have higher risk of fatal pulmonary embolism
Prolonged television watchers have a higher risk of fatal pulmonary embolism, a condition associated with long haul flights, reveals research.
Men who buy sex have much in common with sexually coercive men
Men who buy sex have less empathy for women in prostitution than men who don't buy sex and are more likely to report having committed rape and other acts of sexual aggression, according to a new study. The study of 101 men in the Boston area who buy sex and 101 men who do not — all of whom were promised confidentiality — indicates that the perspective of sex buyers has similarities to that of sexual aggressors.
Vitamin C: The exercise replacement?
Exercise improves health in overweight and obese adults but can be hard to incorporate into a daily routine. New findings show that taking vitamin C supplements daily instead can have similar cardiovascular benefits as regular exercise in these adults.
Connection between mouth bacteria, inflammation in heart disease
Oral infections are the most common diseases of humankind and are also a key risk factor for heart disease, which is the leading cause of death worldwide. In a review article, researchers summarize the latest clinical evidence supporting a link between oral infections, which are caused by the bacteria in our mouth, and heart disease, and they emphasize the important role of inflammation in both of these conditions.
Gene Chip Technology, Available As Soon As Next Year, Would Distinguish Biological Age From Chronological (Calendar) Age With Simple Blood Test
The idea of testing for activation of healthy aging genes rather than disease genes suggests a model for healthy longevity is being established in humans for the first time.
Fracture Risk Added to Diabetes Drug Label
Type 2 diabetes drug canagliflozin (Invokana, Invokamet) can decrease bone strength and increase the risk of fractures, the FDA is warning health care professionals. – See more at: http://www.pharmacytimes.com/product-news/fracture-risk-added-to-diabetes-drug-label?utm_source=Informz&utm_medium=Pharmacy+Times&utm_campaign=PT%5FeNews%5FDaily%5F9%2D16%2D15%5FSavaysa#sthash.v59LqPIa.dpuf
Virus in cattle linked to human breast cancer
For the first time, researchers have established a link between infection with the bovine leukemia virus and human breast cancer. Researchers analyzed breast tissue from 239 women, comparing samples from women who had breast cancer with women who had no history of the disease for the presence of bovine leukemia virus (BLV). They found that 59 percent of breast cancer samples had evidence of exposure to BLV, as determined by the presence of viral DNA.
Multilingual Drug Label Law Passed by California Lawmakers
Pharmacists in California could soon be required to provide prescription drug labels in 5 languages besides English under a law unanimously passed by state lawmakers. Under state bill A.B. 1073, California pharmacists would need to provide medication instructions in Spanish, Tagalog, Chinese, Vietnamese, or Korean—the 5 most common languages in the state after English—upon request from patients or their caregivers.
Researchers: Junk food diet leads to brain weaknesses
New research has shown for the first time that the part of the brain used for learning, memory and mental health is smaller in people with unhealthy diets.
JAMA study links low vitamin D levels to 'profound' and 'rapid' cognitive decline
Vitamin D deficiency and insufficiency may have "substantial" accelerating effects on cognitive decline in the elderly, says a new study from UC Davis and Rutgers University.
Birth control pills pose small but significant stroke risk
Birth control pills cause a small but significant increase in the risk of the most common type of stroke, according to a comprehensive report in the journal MedLink Neurology.
Researcher advocates ending Medicare coverage of controversial mammography tool
A costly tool used on nearly all mammograms does not increase cancer detection rates and should no longer be covered by Medicare, argues a family physician and comparative effectiveness researcher.