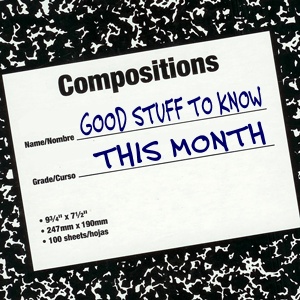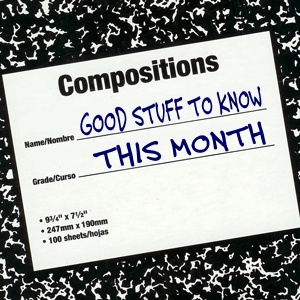 A Warning For All Men
According to Henry Ho, M.D., medical director of head and neck cancer at the Florida Hospital Cancer Institute, sexually transmitted HPV, or human papillomavirus virus, a well-known cause of cervical cancer in women is responsible for an alarming number of head and neck cancers in men. Dr. Ho calls it an epidemic.
College students say prescription stimulants easy to find on campus
Seven out of 10 college students say it is somewhat or very easy to obtain controlled stimulants without a prescription, according to a new survey conducted on eight US campuses.
The end is in sight for reading glasses
A researcher is developing a new eye lens, made from the same material found in smartphone and TV screens, which could restore long-sightedness in older people.
Study compares traditional, modern views of aging
Traditional societies may see the aging process in a more positive light than modern societies, according to a researcher.
Case report finds 'popcorn lung' in patient using e-cigarettes
A case report has been presented of acute inhalation lung injury related to the use of e-cigarettes and a flavored e-cigarette liquid containing diacetyl.
Some patients in a vegetative state retain awareness, despite being unable to move
New insight into a vital cerebral pathway has explained how some patients in a vegetative state are aware despite appearing to be unconscious and being behaviorally unresponsive.
Better communication about sex is just as effective as 'female Viagra'
A hormone treatment with oxytocin improves the sexual experience of women suffering from sexual dysfunction. However, a control group that only received a placebo via a nasal spray, showed similar improvements. Sexual dysfunction in women is therefore not merely a question of a chemical hormone deficiency but is often also a sign of a lack of communication with a partner and an expression of everyday stress, emphasizes an expert.
Later age recommended for first screening mammogram: Now 45 not 40
Among the changes in the American Cancer Society's updated breast cancer screening guideline is that women with an average risk of breast cancer should undergo regular, annual screening mammography beginning at age 45 years, with women having an opportunity to choose to begin annual screening as early as age 40; and women 55 years and older should transition to screening every other year (vs. annual), according to a new article.
People with sedentary lifestyles are at increased risk of developing kidney disease
Being sedentary for too long during the day may be a risk factor for chronic kidney disease, according to a new study.
MRI shows heart ages differently in women than in men
The main pumping chamber of the heart ages differently in men and women, according to a MRI study. Researchers said the findings may support different treatment approaches for men and women with heart disease.
The power of thank you: Gratitude linked to positive marital outcomes
A key ingredient to improving couples' marriages might just be gratitude, according to new research.Researchers say they "found that feeling appreciated and believing that your spouse values you directly influences how you feel about your marriage, how committed you are to it, and your belief that it will last."
Advocating for raising the smoking age to 21
A physician, who during his 31-year career in medicine has seen the harmful effects of smoking on his patients, advocates for raising the smoking age to 21. He says the move would help curb access to tobacco products at an early age and lead to reductions in smoking prevalence.
Spine patients who quit smoking report diminished pain
Smoking is a known risk factor for back pain and disc disease. In a new study, researchers reviewed smoking cessation rates and related pain in 6,779 patients undergoing treatment for spinal disorders with severe axial (spine) or radicular (leg) pain. Information on each patient's age, gender, weight, smoking history, assessment of pain, treatment type and co-morbid depression also were assessed.
Active body, active mind: The secret to a younger brain may lie in exercising your body
It is widely recognized that our physical fitness is reflected in our mental fitness, especially as we get older. How does being physically fit affect our aging brains? Neuroimaging studies, in which the activity of different parts of the brain can be visualized, have provided some clues. Until now, however, no study has directly linked brain activation with both mental and physical performance.