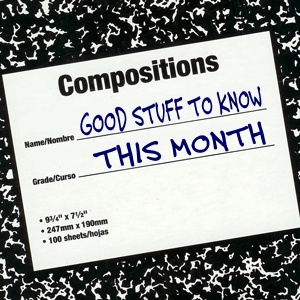 Researchers investigate the connection between loss of motivation and Alzheimer's disease progression
Researchers are studying why neuropsychiatric symptoms, such as apathy and irritability, appear in most Alzheimer's disease patients before the onset of memory loss.
New evidence of how exercise can counter diabetes damage
One way exercise can counter the damage of diabetes is by enabling activation of a natural system we have to grow new blood vessels when existing ones are ravaged by this disease.
Being in nature: Good for mind, body and nutrition
Researchers have investigated how nature relatedness — simply feeling connected with the natural world — benefits dietary diversity and fruit and vegetable intake.
Breast cancer: Why metastasis spreads to the bone
When cancer cells break away from a primary tumor and migrate to other organs, this is called 'metastatic cancer.' The organs affected by these metastases, however, depend in part on their tissue of origin. In the case of breast cancer, they usually form in the bones.
Most older adults want to 'age in place' but many haven't taken steps to help them do so
The vast majority of people over 50 say it's important that they keep living in their current homes for as long as possible. But a new poll shows many of them haven't planned or prepared for 'aging in place,' and a sizable percentage might have a hard time paying for in-home help.
Certain personality traits associated with cognitive functioning late in life
People who are organized, with high levels of self-discipline, may be less likely to develop mild cognitive impairment as they age, while people who are moody or emotionally unstable are more likely to experience cognitive decline late in life, according to new research.
How to rejuvenate the immune system of elderly people and reduce their risk of infectious disease
A new study identifies a reason why older adults are significantly more susceptible to infectious diseases than younger people, a critical societal issue most recently exemplified by the COVID-19 pandemic.
Old skins cells reprogrammed to regain youthful function
Scientists have developed a new technique for rejuvenating skin cells. This technique has allowed researchers to rewind the cellular biological clock by around 30 years according to molecular measures, significantly longer than previous reprogramming methods. The partially rejuvenated cells showed signs of behaving more like youthful cells in experiments simulating a skin wound. This research, although in early stages, could eventually have implications for regenerative medicine, especially if it can be replicated in other cell types.
Exercise shown to release protein reducing bowel cancer risk
Experts have identified for the first time exactly how exercise can lower your risk of getting bowel cancer and slow the growth of tumors.
Sitting Tai Chi exercises improved recovery outcomes for older stroke survivors
A study found that after three months of practicing a modified form of Tai Chi in which participants are seated, stroke survivors had improved hand and arm function, sitting balance, mental health and quality of life, compared to stroke survivors who participated in a standard stroke rehabilitation exercise program. The study is the first randomized controlled trial to indicate practicing a seated form of Tai Chi early after a stroke enhanced health outcomes.
Half of older adults now die with a dementia diagnosis, up sharply
Nearly half of all older adults now die with a diagnosis of dementia listed on their medical record, up 36% from two decades ago, a new study shows. But that sharp rise may have more to do with better public awareness, more detailed medical records and Medicare billing practices than an actual rise in the condition, the researchers say.