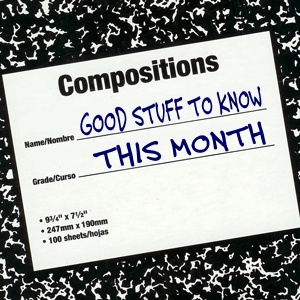 The right dose of geoengineering could reduce climate change risks
Injecting the right dose of sulfur dioxide into Earth's upper atmosphere to thicken the layer of light reflecting aerosol particles artificially could reduce the effects of climate change overall, exacerbating change in only a small fraction of places, according to new research.
Regular exercise benefits immunity — even in isolation
A new analysis highlights the power of regular, daily exercise on our immune system and the importance of people continuing to work-out even in lock down.
Allan Smith, a New Zealand Dairy farmer, contracted Swine Flu while away on vacation in Fiji.  When he returned home, the flu quickly evolved into severe pneumonia which left him in a coma on Life Support in the Intensive Care Unit.  Chest Xrays showed the lungs were completely filled with fluid with an "opaque" appearance called "white-out".  After three weeks of this, Allan's doctors asked the family permission to turn off the machines and let him die.  Allan's wife Sonia had a brother with some medical knowledge, so he stepped in and said, "you haven't tried everything, You have got to try high dose IV vitamin C on Allan".  At first, the doctors resisted, saying it was useless. Next, the three sons weighed in with a persuasive argument to try the IV vitamin C, saying there was nothing to lose.
Researchers suggest a special diet against asthma
Can a special diet help in certain cases of asthma? A new study at least points to this conclusion. According to the study, mice that were switched to a so-called ketogenic diet showed significantly reduced inflammation of the respiratory tract.
Women's lifestyle changes, even in middle age, may reduce future stroke risk
Middle age may not be too late for women to substantially lower their stroke risk through lifestyle modifications. Middle-aged women who quit smoking started exercising, maintained a healthy weight, and made healthy food choices saw a reduction in their risk of stroke.
Improving the treatment of periodontitis
For the first time, researchers have shown that a unicellular parasite commonly found in the mouth plays a role in both severe tissue inflammation and tissue destruction.
How exercise supports your mental fitness: Current recommendations
Sporting activities can bring about long-term improvement in cognitive performance across all age groups. However, the effects differ between men and women, and not all sports provide the same impact. Researchers have provided recommendations based on a comprehensive analysis of previous studies.
Obesity is a critical risk factor for type 2 diabetes, regardless of genetics
Obesity increases the risk of developing type 2 diabetes by at least 6 times, regardless of genetic predisposition to the disease.
**Why You Should Be Exercising Every Day for the Next 18 Months Like your Life Depended on It…
**Did We Just Blowup the Economy for a Bug with a 0.14% Fatality Rate?
How much does it cost California cannabis growers to safety test?
The high cost of testing cannabis in California leads to higher prices for the consumer, which could drive consumers to unlicensed markets. A new study finds the safety tests cost growers about 10 percent of the average wholesale price of legal cannabis. The biggest share of this expense comes from failing the test
How hearing loss in old age affects the brain
If your hearing deteriorates in old age, the risk of dementia and cognitive decline increases. So far, it hasn't been clear why. A team of neuroscientists has examined what happens in the brain when hearing gradually deteriorates: key areas of the brain are reorganized, and this affects memory.