Highlights
* * * Dining out associated with increased exposure to harmful chemicals * * * Dietary supplement shows promise for reversing cardiovascular aging * * * Eating more protein may not benefit older men * * * Links between eating red meat and distal colon cancer in women * * *  Vegetables may help protect elderly women from hardening of neck arteries * * * Ageism in Medicine Must Stop, Experts Say * * * Older adults grow just as many new brain cells as young people * * * Euthanasia Activists Want Nursing Homes to Starve Dementia Patients to Death * * * People who use medical marijuana more likely to use and misuse other prescription drugs * * * Dementia diagnosis linked to unnecessary medication use * * * Study highlights need for strength training in older women to ward off effects of aging * * * Why zero-calorie sweeteners can still lead to diabetes, obesity
Child sexual abuse in US costs up to $1.5 million per child death, study finds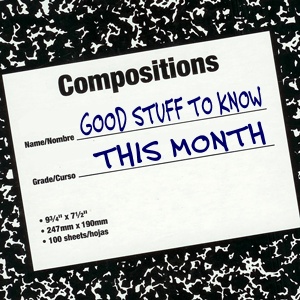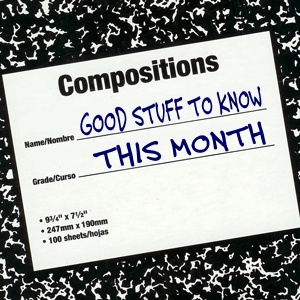 Child sexual abuse in the United States is costly, with an average lifetime cost of $1.1 million per death of female victims and $1.5 million per death of male victims, according to a new study.
Scientists penalized by motherhood
Despite gender balance at lower levels of academia, challenges still exist for women progressing to more senior roles. This research challenges to what extent a motherhood penalty could be at play.
Dining out associated with increased exposure to harmful chemicals
Dining out more at restaurants, cafeterias and fast-food outlets may boost total levels of potentially health-harming chemicals called phthalates in the body, according to a study out today.
Dietary supplement shows promise for reversing cardiovascular aging
A novel nutraceutical called nicotinomide riboside has been found to kick-start the same biological pathways as calorie restriction does, and boost arterial health in people with mild hypertension.
BM: This supplement is available through a medical doctor or naturopath. The product I take is called NiaCel from Thorne Research.
Legalized medical cannabis lowers opioid use, study finds
U.S. states that have approved medical cannabis laws saw a dramatic reduction in opioid use, according to a new study.
Relationship between legal cannabis and opioid prescribing examined
Alternative methods of pain management have been a topic of discussion as the United States grapples with the opioid and heroin epidemic. New research finds that medical and adult-use cannabis laws were associated with lower opioid prescribing rates.
Eating more protein may not benefit older men
A randomized, clinical trial has found that higher protein intake did not increase lean body mass, muscle performance, physical function or other well-being measures among older men.
Links between eating red meat and distal colon cancer in women
A new study suggests that a diet free from red meat significantly reduces the risk of a type of colon cancer in women living in the United Kingdom. When comparing the effects of certain diets to cancer development in specific sub sites of the colon, scientists found that those regularly eating red meat compared to a red meat-free diet had higher rates of distal colon cancer — cancer found on the descending section of the colon, where feces is stored.
How to fight side effects of hormone therapy for prostate cancer
Men on hormone therapy for prostate cancer may benefit significantly from hitting the gym with fellow patients and choosing more veggies and fewer cheeseburgers, a new study suggests.
Medical marijuana gets wary welcome from older adults, poll shows
Few older adults use medical marijuana, a new national poll finds, but the majority support its use if a doctor recommends it, and might talk to their own doctor about it if they developed a serious health condition. And two-thirds say the government should do more to study the drug's health effects.
Older adults grow just as many new brain cells as young people
Researchers show for the first time that healthy older men and women can generate just as many new brain cells as younger people.
Computer system transcribes words users 'speak silently'
Researchers have developed a computer interface that can transcribe words that the user verbalizes internally but does not actually speak aloud. Electrodes in the device pick up neuromuscular signals in the jaw and face that are triggered by internal verbalizations — saying words 'in your head' — but are undetectable to the human eye.
Negative fateful life events and the brains of middle-aged men
Conflict, a death in the family, financial hardship and serious medical crises are all associated with accelerated physical aging. In a new study, researchers found that such negative fateful life events — or FLEs — appear to also specifically accelerate aging in the brain.
Older people advised to dance for better posture, flexibility, energy and happiness
Dancing can improve the physical and mental well-being of aging people.
Vegetables may help protect elderly women from hardening of neck arteries
Eating more cabbage, Brussels sprouts, cauliflower and broccoli was associated with less carotid artery wall thickness among elderly women.
Ageism in Medicine Must Stop, Experts Say
Ageism is not only prevalent in society, it's also widespread in medical education and in the clinic. This situation, say leading experts, results in substandard care and poor outcomes for older patients.
Older adults grow just as many new brain cells as young people
Researchers show for the first time that healthy older men and women can generate just as many new brain cells as younger people.
Volunteering 2 hours per week reduces loneliness in widowed older adults
Widowed older adults can reduce the loneliness that results from the death of a spouse by volunteering 100 hours per year, which is about two hours per week, according to a recent study.
Feminine hygiene products and infection: Concerning connection
Ninety-five percent of Canadian women have used vaginal hygiene products and a new study shows that these products might be doing more harm than good.
Position statement: Avoid using medical marijuana to treat sleep apnea
Medical cannabis and synthetic marijuana extracts should not be used for the treatment of obstructive sleep apnea, according to a position statement from the American Academy of Sleep Medicine.
Euthanasia Activists Want Nursing Homes to Starve Dementia Patients to Death
Assisted-suicide advocates are pushing an "aggressive advance directive" that would force nursing homes to starve dementia patients — even if they willingly eat — when they reach a specified stage of cognitive decline.
People who use medical marijuana more likely to use and misuse other prescription drugs
Can medical marijuana help to fight the opioid epidemic? Many believe that it can. But a new study finds that people who use medical marijuana actually have higher rates of medical and non-medical prescription drug use — including pain relievers.
Male contraceptive compound stops sperm without affecting hormones: Study in monkeys
A new study details how a compound called EP055 binds to sperm proteins to significantly slow the overall mobility of the sperm without affecting hormones, making EP055 a potential 'male pill' without side effects.
Dementia diagnosis linked to unnecessary medication use
A new study has found that medication use increases in newly diagnosed dementia patients, particularly unnecessary or inappropriate medications.
Vitamin D deficiency linked to greater risk of diabetes
An epidemiological study suggests that persons deficient in vitamin D may be at much greater risk of developing diabetes.
Pregnant moms and their offspring should limit added sugars in their diets to protect childhood cognition
A new study has determined that poorer childhood cognition occurred, particularly in memory and learning, when pregnant women or their offspring consumed greater quantities of sugar. Substituting diet soda for sugar-sweetened versions during pregnancy also appeared to have negative effects. However, children's fruit consumption had beneficial effects and was associated with higher cognitive scores.
Life Extension Blood Tests
If your conventional doctor does not order comprehensive blood tests, and you are curious about what's going on in your body relative to cholesterol, hormones, inflammatory markers and much more, Life Extension has a comprehensive blood test sale. Check the link for more info. The test results are easy to understand and if you need help, you can speak with a specialist.
Study highlights need for strength training in older women to ward off effects of aging
Regular physical activity may help older women increase their mobility, but muscle strength and endurance are likely to succumb to the effects of frailty if they haven't also been doing resistance training.
Why zero-calorie sweeteners can still lead to diabetes, obesity
Increased awareness of the health consequences of eating too much sugar has fueled a dramatic uptick in the consumption of zero-calorie artificial sweeteners in recent decades. However, new research finds sugar replacements can also cause health changes that are linked with diabetes and obesity, suggesting that switching from regular to diet soda may be a case of 'out of the frying pan, into the fire.'
Drinking water may help exercising seniors stay mentally sharp
Older people should drink more water to reap the full cognitive benefits of exercise, new research suggests. The study explores the association between hydration status before exercising and exercise-enhanced cognition in older adults.
Novel antioxidant makes old blood vessels seem young again
Older adults who take an antioxidant that specifically targets mitochondria see age-related changes in blood vessels reverse by the equivalent of 15 to 20 years within six weeks, a new study shows.
Mental, not physical, fatigue affects seniors' walking ability
Low 'mental energy' may affect walking patterns in older adults more than physical fatigue. New research shows the relationship between walking ability and self-reported mood.
Commonly prescribed heartburn drug linked to pneumonia in older adults
Researchers at the University of Exeter have found a statistical link between pneumonia in older people and a group of medicines commonly used to neutralize stomach acid in people with heartburn or stomach ulcers. Although Proton-pump inhibitors (PPIs) are still a valuable group of medicines, research is indicating that PPIs are not as completely safe for older people as previously thought.
Aging: The natural stress reliever for many women
While some research suggests that midlife is a dissatisfying time for women, other studies show that women report feeling less stressed and enjoy a higher quality of life during this period.
Stem cells from adults function just as well as those from embryos
A review of research on induced pluripotent stem cells (iPSCs) finds that donor age does not appear to influence their functionality. This validates iPSCs as a viable alternative to embryonic stem cells in regenerative medicine, and highlights the enormous potential of iPSCs derived from elderly patients to treat their age-related diseases.
Exercise could make the heart younger
After a heart attack, patients must create new heart muscle cells to heal. A new study shows that mice make more new heart muscle cells when they exercise compared to when they do not. This was true for both healthy mice and those that had experienced a heart attack. Findings demonstrate that one reason exercise is beneficial to health is that it increases the heart's capacity to regenerate.
Retirement transition increases sitting during free time
According to a Finnish longitudinal cohort study, the amount of sitting during free time increases after transitioning to retirement. In general, sedentary behavior is known to be associated with several health issues.
Back is black for singletons trying to find love
Black beats red as the color of choice when it comes to finding new love, according to new research based on the hit TV series 'First Dates,' which shows that single people wear more of the darker hue when meeting a potential partner for the first time.