* * * Highlights * * * 
Larger doses of vitamin C may lead to a greater reduction in common cold duration * * * Vaginal bacteria can trigger recurrent UTIs, study shows * * * Clinical trial shows benefit of yoga for side effects of prostate cancer treatment * * * Common drugs, uncommon risks? Higher rate of serious problems after short-term steroid use * * * Magnesium could prevent fractures, say researchers * * * Is soda bad for your brain? (And is diet soda worse?) * * * Obesity is top cause of preventable life-years lost, study shows * * * A quarter of nursing home residents are colonized with drug-resistant bacteria * * * The upside of worrying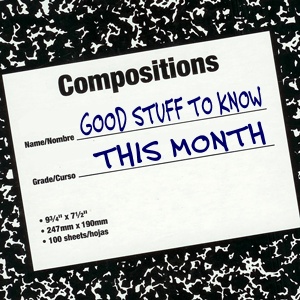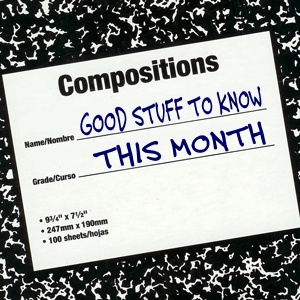 Larger doses of vitamin C may lead to a greater reduction in common cold duration
The relationship between vitamin C dosage and its effects on the duration of the common cold symptoms may extend to 6-8 grams per day.
Vaginal bacteria can trigger recurrent UTIs, study shows
A kind of bacteria found in the vagina may trigger recurrent UTIs, according to researchers. The findings help explain why sexual activity is associated with UTIs. When it gets into the bladder, the vaginal bacteria Gardnerella vaginalis causes dormant E. coli from a previous infection to start multiplying again, causing another UTI. Gardnerella may also contribute to more serious kidney infections, the study suggests.
Clinical trial shows benefit of yoga for side effects of prostate cancer treatment
Twice-weekly yoga led to better physical, sexual, emotional, and social health, study finds. Men who attended a structured yoga class twice a week during prostate cancer radiation treatment reported less fatigue and better sexual and urinary function than those who didn't, according to a clinical trial. It is the first randomized trial to look at the effect of twice-weekly yoga on the side-effects and quality of life issues caused by prostate cancer treatment.
Common drugs, uncommon risks? Higher rate of serious problems after short-term steroid use
Broken bones, dangerous clots and sepsis all higher — though still rare — in those who were prescribed oral prednisone or other corticosteroids for 30 days or less. People taking corticosteroids for short-term relief were more likely to break a bone, have a potentially dangerous blood clot or develop sepsis in the months after treatment, compared with similar adults who didn't use the drugs, a new study finds. Though only a small percentage of both groups went to the hospital for these serious health threats, the higher rates seen among people who took steroids are cause for caution, the researchers say.
Magnesium could prevent fractures, say researchers
Magnesium could hold the key to preventing one of the most preventable causes of disability in middle-aged to elderly people, according to new research.
New method for tapping vast plant pharmacopeia to make more effective drugs
Geneticists have developed an effective method for identifying the plant genes that produce the chemical ammunition plants use to protect themselves from predation and is a natural source of many important drugs.
Is soda bad for your brain? (And is diet soda worse?)
Both sugary, diet drinks correlated with accelerated brain aging.  Excess sugar — especially the fructose in sugary drinks — might damage your brain, new research suggests. Researchers found that people who drink sugary beverages frequently are more likely to have poorer memory, smaller overall brain volume, and a significantly smaller hippocampus. A follow-up study found that people who drank diet soda daily were almost three times as likely to develop stroke and dementia when compared to those who did not.
Obesity is top cause of preventable life-years lost, study shows
Obesity resulted in as much as 47 percent more life-years lost than tobacco, and tobacco caused similar life-years lost as high blood pressure, new research has shown.
Low-sodium diet might not lower blood pressure
A new study that followed more than 2,600 men and women for 16 years found that consuming less sodium wasn't associated with lower blood pressure. The study adds to growing evidence that current recommendations for limiting sodium intake may be misguided.
Overweight/obese people with diabetes at increased risk of brain abnormalities
Overweight and obese individuals with early stage type 2 diabetes (T2D) had more severe and progressive abnormalities in brain structure and cognition compared to normal-weight study participants, research indicates.
A quarter of nursing home residents are colonized with drug-resistant bacteria
The significant presence of multidrug-resistant gram-negative bacteria (MDR-GNB), such as E. coli, among nursing home residents demonstrates the need for heightened infection control prevention and control measures in nursing homes, according to a meta-analysis now published.
Worry — it does a body good. And, the mind as well. A new paper argues there's an upside to worrying.