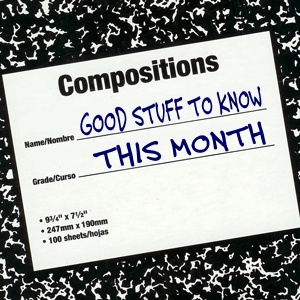 Daily activities like washing dishes reduced heart disease risk in senior women
Seniors take note, running or brisk walking is not the only way to reduce the risk of heart disease. Simply being "up and about" performing routine activities, referred to as daily life movement, including housework, gardening, cooking and self-care activities like showering can significantly benefit cardiovascular health.
Exercise can help older adults retain their memories
Conducting a meta-analysis of 3,000 patients over 36 studies (carefully vetted from more than 1,200 studies in all), psychologists were able to find that specific exercise helps episodic memory — 3 times a week for 4 months, with greater improvements among those who are age 55 to 68 years.
Eating prunes may help protect against bone loss in older women
Researchers found that prunes can help prevent or delay bone loss in postmenopausal women, possibly due to their ability to reduce inflammation and oxidative stress, both of which contribute to bone loss.
How does cannabis use affect brain health? Caution advised, more research needed, experts say
Although recreational and medicinal marijuana (cannabis) is increasingly available across the U.S., public and professional awareness that cannabis use may adversely affect brain health is critical, according to the American Heart Association's first scientific statement on the subject.
Changing your diet could add up to a decade to life expectancy, study finds
A young adult in the U.S. could add more than a decade to their life expectancy by changing their diet from a typical Western diet to an optimized diet that includes more legumes, whole grains and nuts, and less red and processed meat, according to a new study. For older people, the anticipated gains to life expectancy from such dietary changes would be smaller but still substantial.
People with less memory loss in old age gain more knowledge
Do cognitive abilities change together, or do they change independently of each other? Researchers present new findings.
How long-term cannabis use can damage lungs
Smoking cannabis leads to lung damage, but in a different way to tobacco, new research has found. The findings come from the long-running Dunedin Multidisciplinary Health and Development Study, which has documented cannabis use and measured lung function throughout adult life up to age 45 in more than 1,000 individuals born in Dunedin, New Zealand in 1972/73.
Those at highest risk for severe COVID-19 often least likely to get monoclonal antibodies, study finds
People over age 65 at the highest risk for severe COVID-19 have often been the least likely to receive monoclonal antibodies (mAbs) — a highly effective treatment for the disease — both across and within U.S. states, according to new research.
Elderly Woman Stops Thug Trying to Shoplift Cart of Goods, Rips Off His Mask and Teaches Him a Lesson
"At 73, she's 4 feet 11 inches and weighs 125 pounds. Saturday she confronted a man attempting to wheel a shopping cart of stolen goods out of a Walmart in Campbell River, British Columbia."
( Age 73 is elderly? When will we stop judging and using the pejorative "elderly" to describe older people or retired persons?  Why can't the headline just describe the woman as an "older" woman? Calling a 73-year-old person "elderly" or "grandma"  suggests they are weak and frail when they may be strong and feisty, like this woman.   I am ready to blow a fuse! Age 73 is NOT elderly!)