Study links irregular sleep schedules to adverse metabolic health in women *** Basic science disappearing from medical journals *** Starting age of marijuana use may have long-term effects on brain development ***  Teen suicide: ADHD medication as prevention *** Higher dietary fiber intake in young women may reduce breast cancer risk *** Clip-on device offers protection against mosquitoes that transmit Zika *** Wine and tea may decrease risk of erectile dysfunction: Study *** Couch potatoes may have smaller brains later in life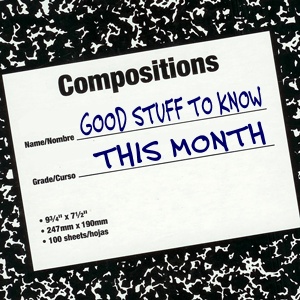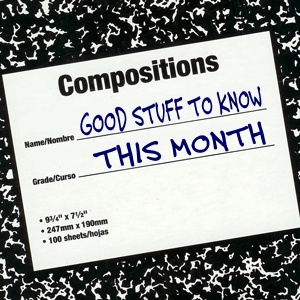 Study links irregular sleep schedules to adverse metabolic health in women
Frequent shifts in sleep timing may be related to adverse metabolic health among non-shift working, midlife women, new research shows. Results show that greater variability in bedtime and greater bedtime delay were associated with higher insulin resistance, and greater bedtime advance was associated with higher body mass index (BMI).
Basic science disappearing from medical journals
A new study has found a steep decline in the number of scholarly papers about basic science published in leading medical journals in the last 20 years. Decline could affect physicians' understanding of and interest in the basic mechanisms of disease and treatments
Teen suicide: ADHD medication as prevention
Black-box warnings about the dangers of attention-deficit hyperactivity disorder (ADHD) medications are confusing and could have serious consequences for the risk of youth suicide, according to researchers.
Higher dietary fiber intake in young women may reduce breast cancer risk
Women who eat more high-fiber foods during adolescence and young adulthood–especially lots of fruits and vegetables–may have significantly lower breast cancer risk than those who eat less dietary fiber when young, according to a new large-scale study.
Clip-on device offers protection against mosquitoes that transmit Zika
A new repellent device could be an effective tool for preventing bites from the Aedes aegypti mosquito — the primary vector of Zika, chikungunya, dengue, and yellow fever — according to a new article.
Wine and tea may decrease risk of erectile dysfunction: Study
Wine, tea and other flavonoid-rich beverages and foods may help reduce the risk of erectile dysfunction, according to a recent study. Of greatest benefefit to men 70 and older.
Couch potatoes may have smaller brains later in life
Poor physical fitness in middle age may be linked to a smaller brain size 20 years later, according to a study published in the February 10, 2016, online issue of Neurology®, the medical journal of the American Academy of Neurology.Starting age of marijuana use may have long-term effects on brain development
The age at which an adolescent begins using marijuana may affect typical brain development, according to researchers at the Center for BrainHealth at The University of Texas at Dallas. In a paper recently published in Developmental Cognitive Neuroscience, scientists describe how marijuana use, and the age at which use is initiated, may adversely alter brain structures that underlie higher order thinking.
Adolescents in substance abuse treatment report using someone else's medical marijuana
A study published in the July 2012 issue of the Journal of the American Academy of Child and Adolescent Psychiatry found that diverted medical marijuana use among adolescents receiving treatment for substance abuse is very common.
Scientists write document explaining Zika Virus, urge vigilance
Although the Zika virus is spreading, even into Florida, it does not appear to have been transmitted from mosquito to person or person to person in Florida. But that could happen any time, University of Florida scientists say. Thus, they urge everyone to stay alert.
Metformin May Promote Anti-Aging
Metformin, a drug that has been widely used to treat diabetes, is being tested on humans for it's anti-aging properties.
Diet could cut medication dependence for type 2 diabetes patients
Australian researchers have developed a "life-changing" diet and exercise programme which they say has resulted in an average 40% reduction in medication levels for type 2 diabetes patients.
New study finds clear differences between organic and non-organic milk and meat
Both organic milk and meat contain around 50 percent more beneficial omega-3 fatty acids than conventionally produced products, report researchers who conducted systematic literature reviews and analyzed data from around the world.
Marijuana smokers 5 times more likely to develop an alcohol problem
Adults who use marijuana are five times more likely to develop an alcohol use disorder (AUD) –alcohol abuse or dependence– compared with adults who do not use the drug. And adults who already have an alcohol use disorder and use marijuana are more likely to see the problem persist. Results of a study by researchers at Columbia University's Mailman School of Public Health and the City University of New York appear online in the journal Drug and Alcohol Dependence.
What is risk of mental health, substance use disorders if you use marijuana?
With more states legalizing marijuana for medical and recreational use, there are renewed clinical and policy concerns about the mental health effects of the drug.
Paleo diet is dangerous, increases weight gain, diabetes expert warns
Following a low-carbohydrate, high-fat diet for just eight weeks can lead to rapid weight gain and health complications, a new mouse study has demonstrated. The study has prompted researchers to issue a warning about putting faith in so-called fad diets with little or no scientific evidence.
Independence and mobility key for older drivers report finds Independence and mobility key for older drivers report finds
The majority of older drivers want to continue driving as long as they are able to safely, according to a report written by a University of Warwick academic.
The little things: Gratitude and shared laughter strengthen romantic partnerships
For years, we've heard authors, inspirational speakers, and even our parents attribute happiness to "the little things," and Sara Algoe couldn't agree more. "It's the little things that really help relationships flourish," the UNC-Chapel Hill social psychology professor says.
Throwaway culture can include friendships, researcher says
In a highly mobile society like the United States, people who relocate for work, school or simply to "wipe the slate clean" tend to jettison replaceable objects when they move.
Colorado visitors using marijuana more likely to end up in emergency room
Out-of-towners using marijuana in Colorado — which has legally allowed sales of the drug in retail dispensaries since 2014 — are ending up in the emergency room for marijuana-related symptoms at an increasing rate, reports a new study. Visitors are unprepared for the adverse effects of marijuana use. The study shows the importance of educating the public about safe marijuana use.