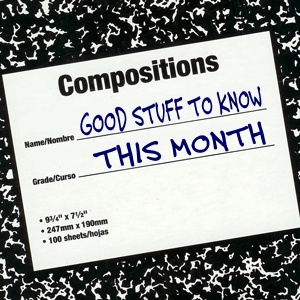 Mental disorders more common in people who live alone
Living alone is positively associated with common mental disorders, regardless of age and sex, according to a new study
When is 'Alzheimer's' not Alzheimer's? Researchers characterize a different form of dementia
Alzheimer's is dementia, but not all dementias are Alzheimer's (which may explain why so many Alzheimer's drugs have failed in clinical trials). A new study provides a framework for a newly characterized form of dementia called LATE.
Keto diet has potential in military, researchers say
A new study has researchers hopeful that a ketogenic diet could prove useful in the military, where obesity is an ongoing challenge, both in terms of recruiting soldiers and keeping them fit for service.
Lifestyle factors that could harden arteries
The study found 27 new metabolites associated with arterial stiffness. The majority of these were associated with other known risk factors of arterial stiffness like high blood pressure, high cholesterol or diabetes. But some of these metabolites are food additives and cooking ingredients found in many U.S. kitchens. For example, the team identified two peptides — gamma-glutamylvaline and gamma-glutamylisoleucine — that are commonly used to enhance the savory taste of chicken broth.
Health professionals wary of medicinal cannabis misuse and adverse effects
An analysis of published studies gauging attitudes to medicinal cannabis has found that while health professionals are broadly supportive, they feel they lack clinical and legislative knowledge, and their greatest concerns are the psychiatric harm that may be caused to patients and misuse by recreational drug users.
Physical and mental health of seniors linked to optimism, wisdom and loneliness
In a new study of older adults living in a senior continuing care facility, researchers parse how distinctive factors, such as wisdom, loneliness, income and sleep quality, impact the physical and mental functioning of older persons.
Avocados, as a substitution for carbohydrates, can suppress hunger without adding calories
A new study suggests that meals that include fresh avocado as a substitute for refined carbohydrates can significantly suppress hunger and increase meal satisfaction in overweight and obese adults.
New analysis predicts top U.S. counties at risk for measles outbreaks
A new analysis identified 25 United States counties that are most likely to experience measles outbreaks in 2019. The analysis combined international air travel volume, non-medical exemptions from childhood vaccinations, population data and reported measles outbreak information. (Cook County, Illinois, tops the list, followed by Los Angeles County, California, and Miami-Dade County, Florida.)
Meditation needs more research: Study finds 25 percent suffer unpleasant experiences
More than a quarter of people who regularly meditate have had a 'particularly unpleasant' psychological experience related to the practice
Anger more harmful to health of older adults than sadness
Anger may be more harmful to an older person's physical health than sadness, potentially increasing inflammation, which is associated with such chronic illnesses as heart disease, arthritis and cancer, according to new research.
For people with strong life purpose, making healthier choices may take less effort
Why do some people easily meet their fitness goals and love eating healthy foods while others struggle to do either? New research indicates that people with a stronger sense of life purpose are more likely to respond positively to health messages and experience less activity in brain regions associated with conflict processing when exposed to these messages.
Legal marijuana reduces chronic pain, but increases injuries and car accidents
The legalization of recreational marijuana is associated with an increase in its abuse, injury due to overdoses, and car accidents, but does not significantly change health care use overall, according to a new study.
Natural compound found in broccoli reawakens the function of potent tumor suppressor
Long associated with decreased risk of cancer, broccoli and other cruciferous vegetables — the family of plants that also includes cauliflower, cabbage, collard greens, Brussels sprouts and kale — contain a molecule that inactivates a gene known to play a role in a variety of common human cancers. A new study demonstrates that targeting the gene, known as WWP1, with the ingredient found in broccoli suppressed tumor growth in cancer-prone lab animals.
What's in a title? A lot! Six tips to avoid undermining women
Can we please stop over-familiarity? Your doctor probably went through some semblance of hell to get his or her MD degree so please call him or her not by a first name but "Doctor". Others deserve their title as well.
Virtual reality can spot navigation problems in early Alzheimer's disease
Virtual reality (VR) can identify early Alzheimer's disease more accurately than 'gold standard' cognitive tests currently in use, new research suggests.
—————————————————-
Bacteria from oral disease (infected bleeding gums) spread throughout the body causing vague aches, pains and just not feeling well. Possible reason? This may be the answer:
About 47% of adults aged 30 and older have some form of periodontal disease, according to the U.S. Centers for Disease Control and Prevention.
———————————————————-
Growing up high: Neurobiological consequences of adolescent cannabis use
About one in five Canadian adolescents uses cannabis. Neuroscientists have been researching the effects of cannabis on the adolescent brain. Adolescence is associated with the maturation of cognitive functions, such as working memory, decision-making, impulsivity control and motivation, and the research presented suggests cannabis could have long-lasting, but possibly reversible effects on these.
Antibiotics found in some of the world's rivers exceed 'safe' levels, global study finds
Concentrations of antibiotics found in some of the world's rivers exceed 'safe' levels by up to 300 times, the first ever global study has discovered.
Can Obesity Turn Your Spine Ligaments Into Inflexible Bone?
We know that being overweight places us at all sorts of enhanced risks for various serious diseases. We also know that it adversely impacts your spine and joints not only because of the extra forces but also because of chemical influences. New research has a new risk for the spine: your ligaments may turn to bone!
High LDL linked to early-onset Alzheimer's'
Researchers found a link between high LDL cholesterol and early-onset Alzheimer's disease. The results could help doctors understand how the disease develops and what the possible causes are, including genetic variation.
Pollen allergies occur more frequently in anxiety sufferers
Seasonal allergies to different types of grass or tree pollen are more common in people with anxiety disorders, while patients with depression are more likely to suffer from perennial allergies triggered by allergens such as animal hair. Conversely, food and drug allergies were unaffected by these psychosocial disorders.