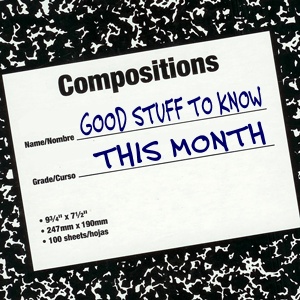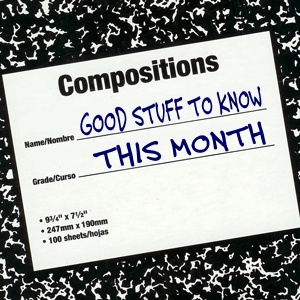 Metastatic cancer gorges on fructose in the liver
Biomedical engineers have demonstrated that metastatic cancer cells can reprogram their metabolism to thrive in new organs. Cells originating from colorectal cancer change their dietary habits to capitalize on the high levels of fructose often found in the liver. The finding offers both general and specific insights into new ways of fighting metastatic cancer.
Frequent sauna bathing reduces risk of stroke
Frequent sauna bathing is associated with a reduced risk of stroke, according to a new international study.
Fifteen percent of osteoporosis patients who take 'drug holidays' suffer bone fractures
A new study has found that 15.4 percent of patients who take so-called 'drug holidays' from osteoporosis drugs called bisphosphonates (Fosamax, Boniva, Actonel, etc) experienced bone fractures. During a six-year follow-up period, the yearly incidence of fractures ranged from 3.7 percent to 9.9 percent, with the most fractures occurring during the fourth and fifth years.
Walnuts impact gut microbiome and improve health
Diets rich in nuts, such as walnuts, have been shown to play a role in heart health and in reducing colorectal cancer. According to a new study, the way walnuts impact the gut microbiome — the collection of trillions of microbes or bacteria in the gastrointestinal tract — may be behind some of those health benefits.
Correlation between secondhand marijuana and tobacco smoke exposure and children ED visits
Marijuana is the most commonly used illicit substance in the US. Secondhand marijuana smoke (SHMS) exposure and its subsequent impact on child health have not been studied. The objective of this study was to determine association between SHMS exposure and rates of emergency department visitation, and rates of tobacco sensitive conditions (asthma, otitis media and viral respiratory infections).
Cannabis: It matters how young you start
Researchers find that boys who start smoking pot before 15 are much more likely to have a drug problem at 28 than those who start at 15 or after.
Women sometimes feel regret after electing to freeze their eggs
Experts urge caution as technology to defer childbearing spreads across America. Most women feel empowered by elective procedures that enable them to bank eggs in case they can't conceive naturally later in life, researchers have found. But one in six become regretful, for reasons that researchers do not yet fully understand.
One third of people aged 40-59 have evidence of degenerative disc disease
Researchers have reported that one-third of people 40-59 years have image-based evidence of moderate to severe degenerative disc disease and more than half had moderate to severe spinal osteoarthritis.
Young people are choosing marijuana before cigarettes and alcohol
New research shows that the percentage of 12- to 21-year-olds who start using marijuana before other substances has increased significantly over the past decade. More young people are turning to marijuana as their first substance of choice, rather than smoking cigarettes or drinking alcohol, an expert says. He says that young people who start off on marijuana before alcohol or tobacco are more likely to become heavy users and have cannabis-related problems later in life.
Viewing more medical marijuana ads linked to higher pot use among adolescents
Higher ad viewing also linked to positive views about cannabis. As prohibitions on the sale and use of marijuana ease, one result is more advertising about cannabis. A new study suggests that may have consequences on adolescents, with those who view more advertising for medical marijuana being more likely to use marijuana, express intentions to use the drug and have more-positive expectations about the substance.
Hookah responsible for over half of tobacco smoke inhaled by young smokers
Smoking tobacco from a waterpipe, also known as a hookah, accounted for over half of the tobacco smoke volume consumed by young adult hookah and cigarette smokers in the US, a new analysis discovered. In the US, hookah smoking rates are increasing and cigarette smoking rates are decreasing, especially among young adults.
Widely used e-cigarette flavoring impairs lung function
A new study has found that a common e-cigarette flavoring that has chemical characteristics similar to toxic chemicals found in cigarette
In helping smokers quit, cash is king, e-cigarettes strike out
New research shows that offering free smoking cessation aids, such as nicotine patches and chewing gum, does not help employees quit, whereas supplementing them with financial incentives is three times more effective. The study provides the first large-scale evidence that offering e-cigarettes to known smokers is not effective at helping smokers stay smoke-free. The results may hold significant policy implications as the US Food and Drug Administration continues to weigh e-cigarette regulation.