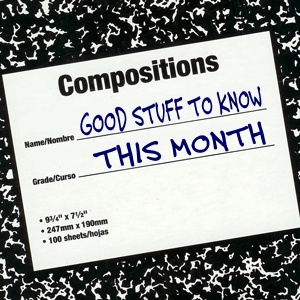 Extroverts enjoy four key advantages according to science; here they are
Researchers have determined that extroverts enjoy four key advantages over their more introverted peers.
Energy drinks may increase risk of heart function abnormalities and blood pressure changes
Three to four hours after drinking 32 ounces of energy drinks, the heart's electrical activity was abnormal compared to drinking a placebo drink. Two different commercially available energy drinks produced the same results, suggesting that energy drinks as a class should be consumed with caution.
Vaping is linked to adolescents' propensity for crime, study shows
A new study explores emerging drug use in the form of adolescent vaping and its association with delinquency among 8th and 10th grade students.
How stress leads to Facebook addiction
Friends on social media such as Facebook can be a great source of comfort during periods of stress. However, if they don't receive any support offline, stressed users are at risk of developing a pathological dependence on the social networking site — the so-called Facebook addiction.
Cannabis use among older adults rising rapidly
Cannabis use among older adults is growing faster than any other age group but many report barriers to getting medical marijuana, a lack of communication with their doctors and a lingering stigma attached to the drug, according to researchers.
New evidence links ultra-processed foods with a range of health risks
Policies that limit ultra-processed food intake are urgently needed, say researchers. Two large European studies find positive associations between consumption of highly processed ('ultra-processed') foods and risk of cardiovascular disease and death.
Brush your teeth — postpone Alzheimer's
Researchers in Norway have discovered a clear connection between oral health and Alzheimer's disease.
Despite safety standard, laundry packet exposures increase in older children, adults
A new study investigated trends in calls to poison control centers across the country for exposure to liquid laundry detergent packets. It found a modest decrease in calls for children younger than 6 years of age following adoption of a 2015 product safety standard but an increase in calls for older children and adults.
Civility still matters to some in cyberspace
In the online world, where incivility is all too common, new research found that being polite is golden, at least when individuals who pose questions online get to choose the "best answer."In the online world, where incivility is all too common, new research found that being polite is golden, at least when individuals who pose questions online get to choose the "best answer."
Would you eat genetically modified food if you understood the science behind it?
While genetically modified organisms (GMOs) are considered safe by an overwhelming majority of scientists, only about one third of consumers share that view. A team of psychologists and biologists set out to discover if consumers' attitudes would change if the public understood the underlying science better. The short answer is 'yes.'
Vitamin D could help cancer patients live longer
Physicians have found that vitamin D, if taken for at least three years, could help cancer patients live longer. The findings suggest that the vitamin carries significant benefits other than just contributing to healthy bones.
Could boosting the gut microbiome be the secret to healthier older age?
Fecal transplants from young to aged mice can stimulate the gut microbiome and revive the gut immune system, a study by immunologists has shown. The study suggest that the gut microbiome could be a target for the treatment of a range of age-associated symptoms to facilitate healthy ageing.
Red and white meats are equally bad for cholesterol
Contrary to popular belief, consuming red meat and white meat such as poultry, have equal effects on blood cholesterol levels, according to a new study.
Discover the latest information on hormones and sleep; Get expert interviews on weight control, hot flashes, better sex, hormone therapy; exercise tips, recipes, latest health information and much more. IT'S FREE
New study identifies molecular aging 'midlife crisis'
Research provides a possible new reason why human disease burden increases so sharply from the sixth decade of life onward as health-protective mechanisms disappear.
I, you, or we: Pronouns provide hints to romantic attachment styles
New research shows that pronouns individuals use when describing their romantic experiences provide clues about their attachment styles.
Sopping Parkinson's disease before it starts
Parkinson's disease (PD) is a progressive neurodegenerative disease affecting millions of people worldwide. Characterized by accumulation of the protein alpha-synuclein, there is currently no cure for PD. Scientists have now developed a novel treatment effectively ameliorated disease symptoms in a mouse model of PD.
What constitutes beauty and how is it perceived?
Beauty has many facets. Research shows there are many biological, psychological, cultural and social aspects that influence how beauty and attractiveness are perceived. Researchers now believe that beauty preferences are partly an effect of a rudimentary cognitive process that appears quite early in life, with humans having a seemingly automatic ability to categorize a person as beautiful or not. Scientific literature supports such physical features as universal criteria for human attractiveness.
In romantic relationships, people do indeed have a 'type
Researchers show that people do indeed have a 'type' when it comes to dating, and that despite best intentions to date outside that type — for example, after a bad relationship — some will gravitate to similar partners.
Medical marijuana does not reduce opioid deaths
Legalizing medical marijuana does not reduce the rate of fatal opioid overdoses, according to researchers.
Sleeping with artificial light at night associated with weight gain in women
Sleeping with a television or light on in the room may be a risk factor for gaining weight or developing obesity, according to scientists. The research is the first to find an association between sleeping with artificial light at night and weight gain in women. The results suggest that cutting off lights at bedtime could reduce women's chances of becoming obese.
Unhealthy gut promotes spread of breast cancer
An unhealthy, inflamed gut causes breast cancer to become much more invasive and spread more quickly to other parts of the body, new research suggests.
Tart cherry shown to decrease joint pain, sore muscles in some breast cancer patients
Tart cherry reduces the musculoskeletal effects of aromatase inhibitors in patients with non-metastatic breast cancer, according to new findings.
Undetected diabetes linked to heart attack and gum disease
People with undetected glucose disorders run a higher risk of both myocardial infarction and periodontitis, according to a new study. The results demonstrate the need of greater collaboration between dentistry and healthcare, say the researchers, and possibly of screening for diabetes at dental clinics.
Join KGW's Brenda Braxton as she takes a ride with the inimitable Gert Boyle, chairman of Columbia Sportswear. She took over the business when her husband died in 1970, and it hasn't been the same since!
New pathogens in beef and cow's milk products
Researchers have presented findings on new infection pathogens that go by the name of 'Bovine Milk and Meat Factors' (BMMF). According to these findings, the previously unknown pathogen can cause inflammations.
One day of employment a week is all we need for mental health benefits
Latest research finds up to eight hours of paid work a week significantly boosts mental health and life satisfaction. However, researchers found little evidence that any more hours — including a full five-day week – provide further increases in wellbeing. They argue the findings show some paid work for the entire adult population is important, but rise of automation may require shorter hours for all so work can be redistributed.
Timed release of turmeric stops cancer cell growth
A new research team has developed a drug delivery system using curcumin, the main ingredient in the spice turmeric, that successfully inhibits bone cancer cells while promoting growth of healthy bone cells.
Psoriasis patients turn to alternative medicine when traditional treatments fail
A recent survey from the GW School of Medicine and Health Sciences found patients with psoriasis frequently use complementary or alternative therapies to treat their symptoms when traditional treatments fail.
Early-and-regular cannabis use by youth is associated with alteration in brain circuits that support cognitive control
The development of neural circuits in youth, at a particularly important time in their lives, can be heavily influenced by external factors — specifically the frequent and regular use of cannabis. A new study reports that alterations in cognitive control — an ensemble of processes by which the mind governs, regulates and guides behaviors, impulses, and decision-making based on goals are directly affected.
Low-carb diet may reduce diabetes risk independent of weight loss
A low-carb diet may have benefits for people at risk of developing type 2 diabetes even if they don't lose any weight, a new study suggests.
Ageism reduced by education, intergenerational contact
Researchers have shown for the first time that it is possible to reduce ageist attitudes, prejudices and stereotypes through education and intergenerational contact.
Mail-Order Medicine: Prescribe With Caution
The ads on the New York City subway last summer were hard to miss: An oyster positioned between the words "modern rocketry." A drooping cactus: "hard made easy." A rigid cactus so explicit it needs no caption.
The suggestive billboards for the company hims are selling prescription drugs for erectile dysfunction. Hims also sells prescription hair loss medication, while its recent spinoff hers offers emergency contraceptives and female libido drugs. Both brands — styled all lowercase — also offer prescriptions for skin products that promise to combat acne and aging.
Milk: Best drink to reduce burn from chili peppers
People who order their Buffalo wings especially spicy and sometimes find them to be too 'hot,' should choose milk to reduce the burn, according to researchers, who also suggest it does not matter if it is whole or skim.
Cholesterol medication could invite diabetes, study suggests
A study of thousands of patients' health records found that those who were prescribed cholesterol-lowering statins had at least double the risk of developing type 2 diabetes. The detailed analysis of health records and other data from patients in a private insurance plan in the Midwest provides a real-world picture of how efforts to reduce heart disease may be contributing to another major medical concern.
Women exposed to common antibacterial chemical more likely to break a bone
Women exposed to triclosan are more likely to develop osteoporosis, according to a new study.
Keeping active or becoming more active in middle and older age linked to longer life
Keeping physically active or becoming more active during middle and older age is associated with a lower risk of death, regardless of past activity levels or existing health conditions, suggests a large study.
Functional hair follicles grown from stem cells
Scientists have created natural-looking hair that grows through the skin using human induced pluripotent stem cells (iPSCs), a major scientific achievement that could revolutionize the hair growth industry.